Practice
Practice Pointer
Coronavirus disease 2019 (covid-19): a guide for UK GPs
BMJ
2020
;
368
doi: https://doi.org/10.1136/bmj.m800
(Published 06 March 2020)
Cite this as:

BMJ

2020;368:m800
Read our latest coverage of the Coronavirus outbreak
On 12 March 2020 Public Health England published new guidance to the public for people with confirmed or possible covid-19 infection. The article and infographic will be updated once new guidance for primary care is published.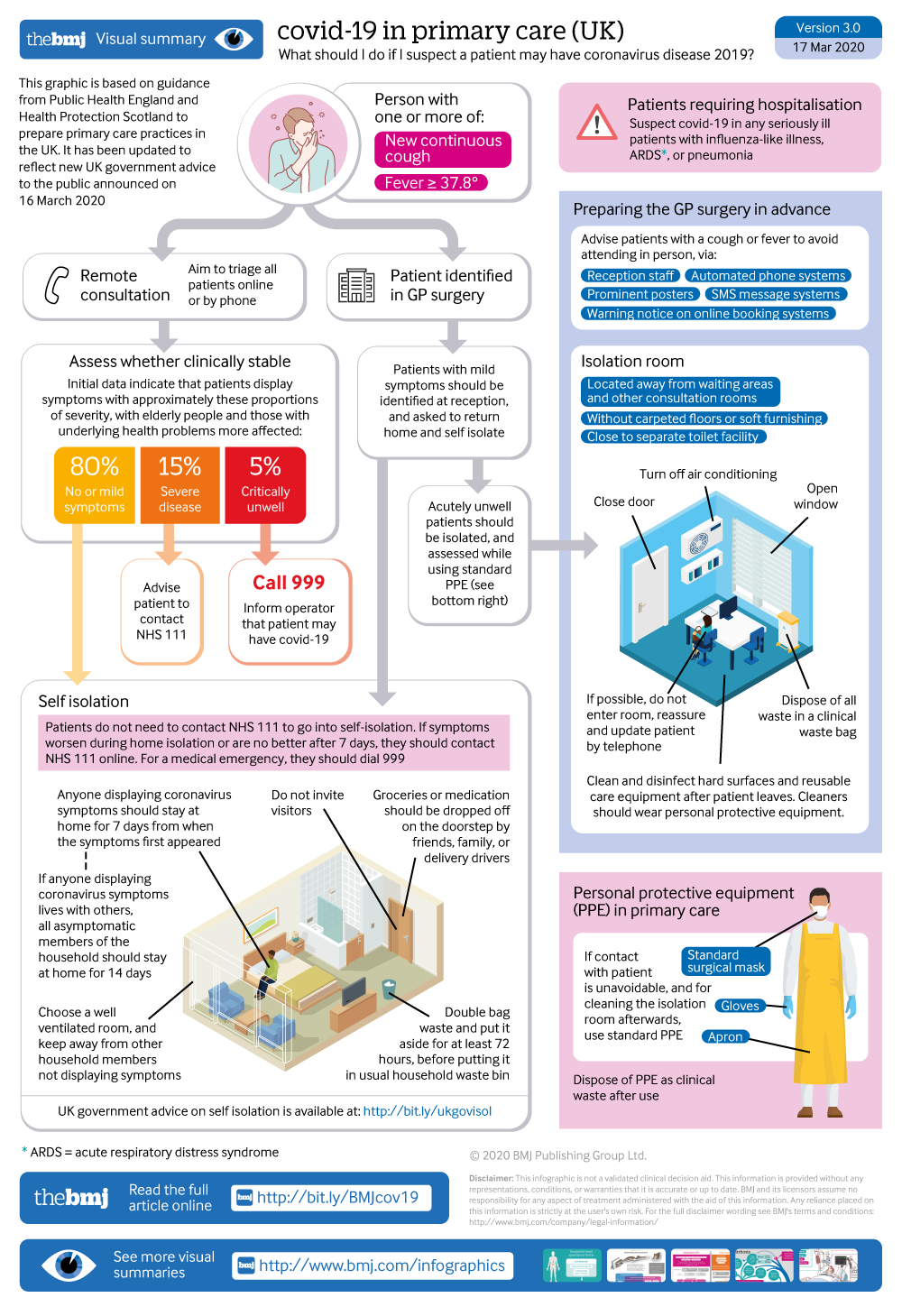 Infographic available
Click here for a summary infographic, updated on 17 Mar 2020
All rapid responses
Rapid responses are electronic comments to the editor. They enable our users to debate issues raised in articles published on bmj.com. A rapid response is first posted online. If you need the URL (web address) of an individual response, simply click on the response headline and copy the URL from the browser window. A proportion of responses will, after editing, be published online and in the print journal as letters, which are indexed in PubMed. Rapid responses are not indexed in PubMed and they are not journal articles. The BMJ reserves the right to remove responses which are being wilfully misrepresented as published articles.
Pages