Research
Recent trends in life expectancy across high income countries: retrospective observational study
BMJ
2018
;
362
doi: https://doi.org/10.1136/bmj.k2562
(Published 15 August 2018)
Cite this as:

BMJ

2018;362:k2562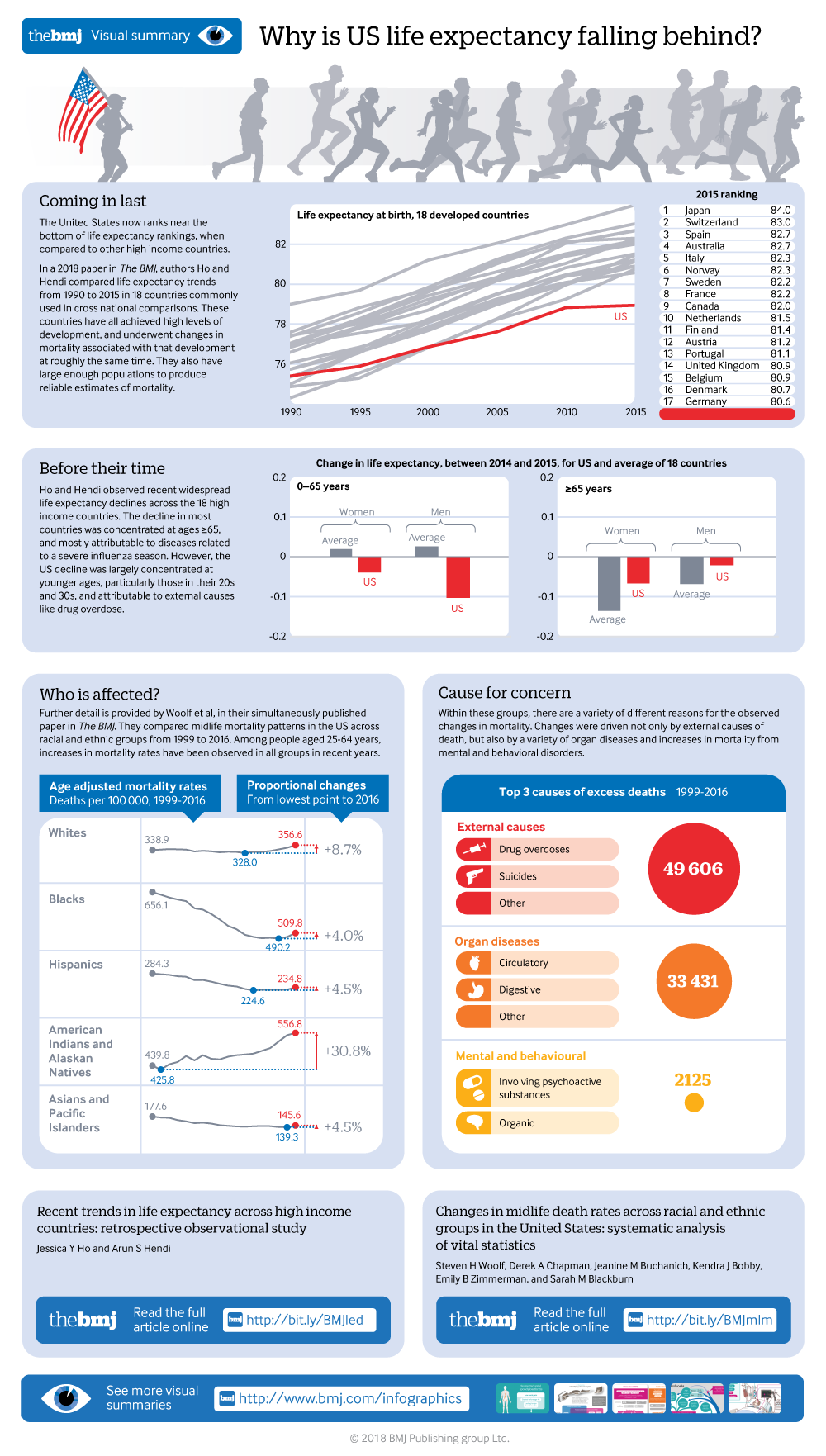 Visual summary available
Showing how US life expectancy is lagging behind other rich countries, which citizens are affected, and the causes of death that have risen most sharply in recent years.
Linked editorial
Reversals in life expectancy in high income countries?
All rapid responses
Rapid responses are electronic comments to the editor. They enable our users to debate issues raised in articles published on bmj.com. A rapid response is first posted online. If you need the URL (web address) of an individual response, simply click on the response headline and copy the URL from the browser window. A proportion of responses will, after editing, be published online and in the print journal as letters, which are indexed in PubMed. Rapid responses are not indexed in PubMed and they are not journal articles. The BMJ reserves the right to remove responses which are being wilfully misrepresented as published articles.