Research
Recent trends in life expectancy across high income countries: retrospective observational study
BMJ
2018
;
362
doi: https://doi.org/10.1136/bmj.k2562
(Published 15 August 2018)
Cite this as:

BMJ

2018;362:k2562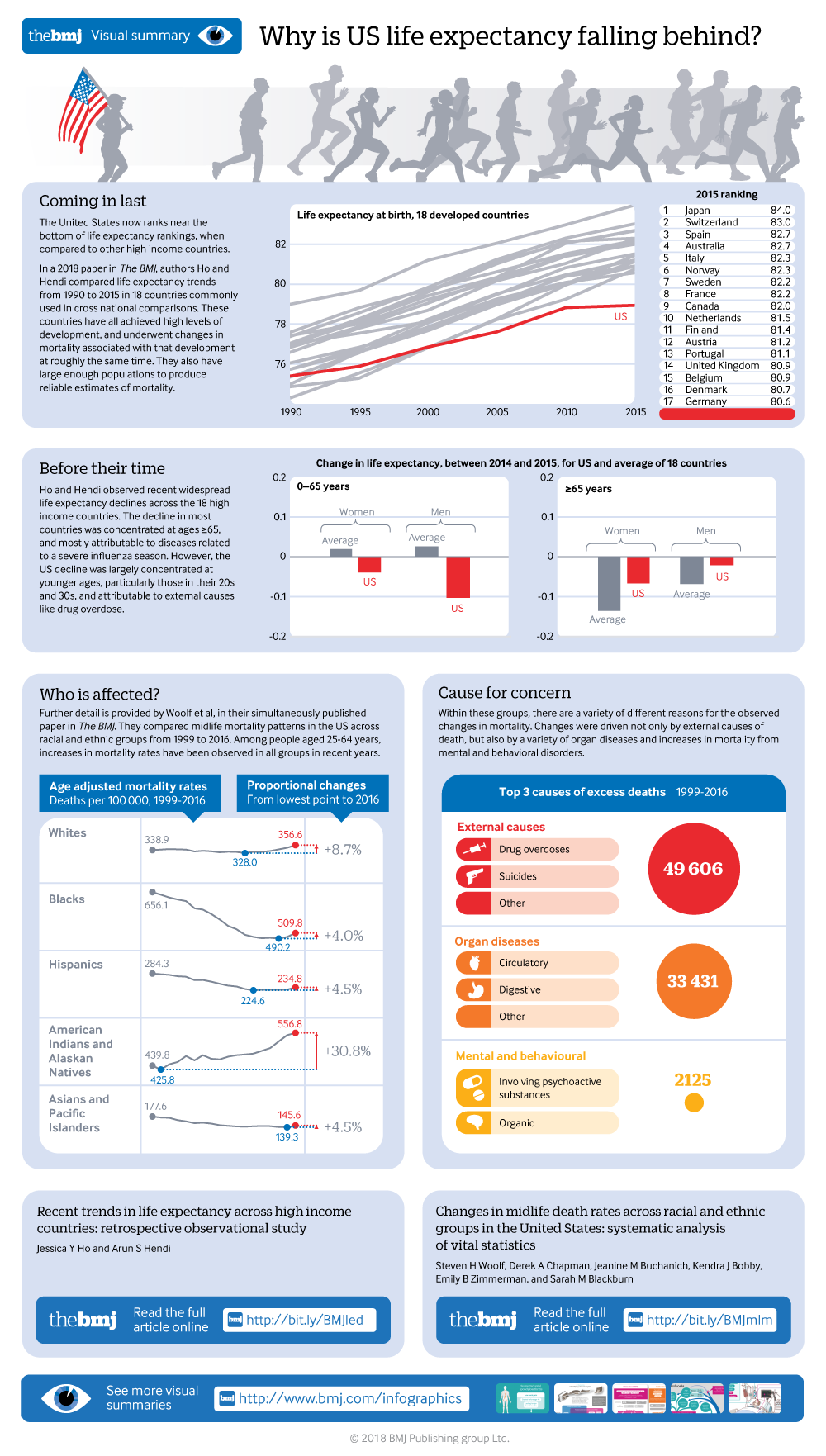 Visual summary available
Showing how US life expectancy is lagging behind other rich countries, which citizens are affected, and the causes of death that have risen most sharply in recent years.
Linked editorial
Reversals in life expectancy in high income countries?
Article usage
Article metrics provide readers and authors with an indication of how often a specific article has been accessed month by month. It counts three formats - abstract/extract, full text and pdf. The page is updated each day.