News
"Tragedy" of 35 deaths from measles in Europe last year is unacceptable, says WHO
BMJ
2018
;
360
doi: https://doi.org/10.1136/bmj.k795
(Published 19 February 2018)
Cite this as:

BMJ

2018;360:k795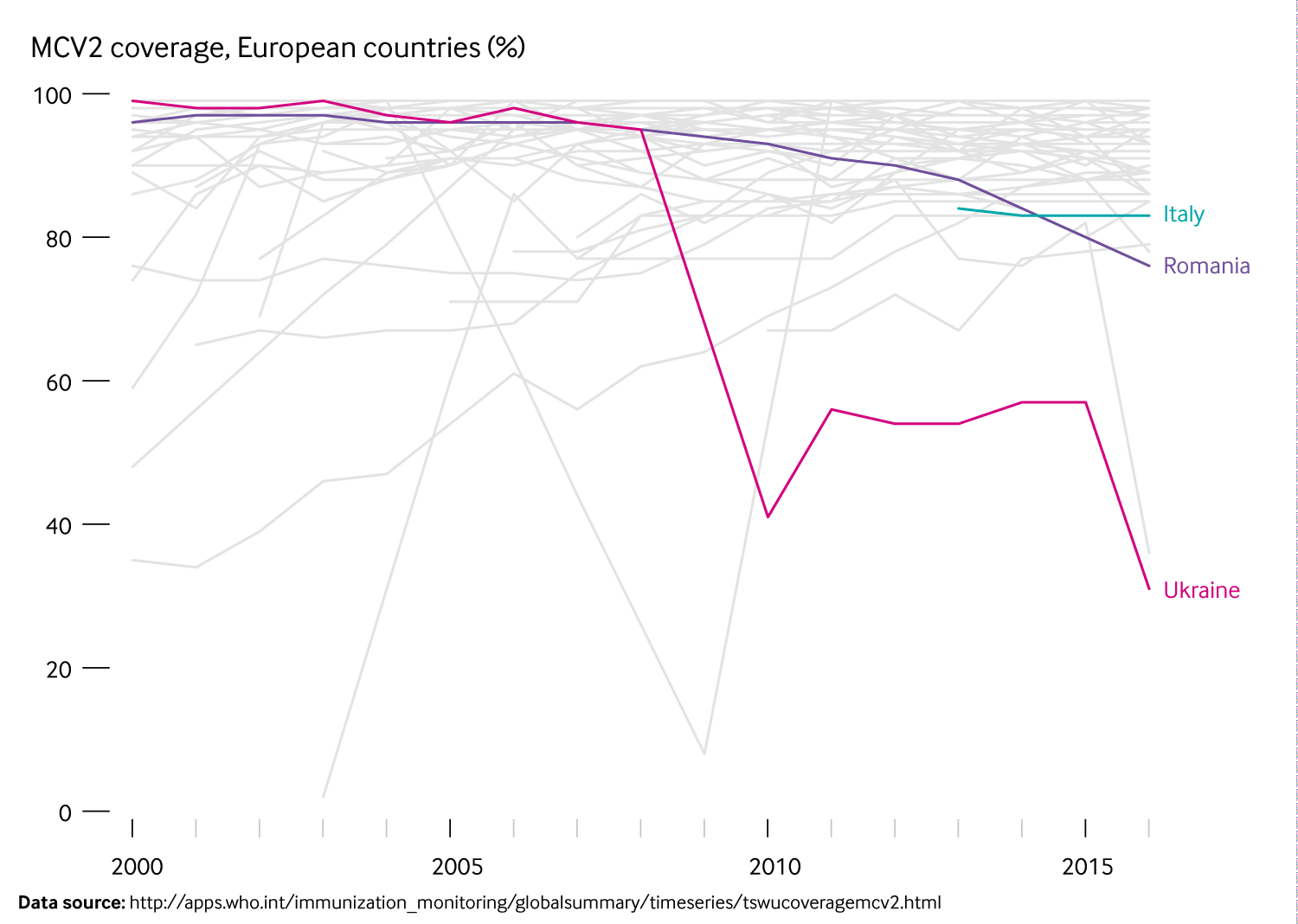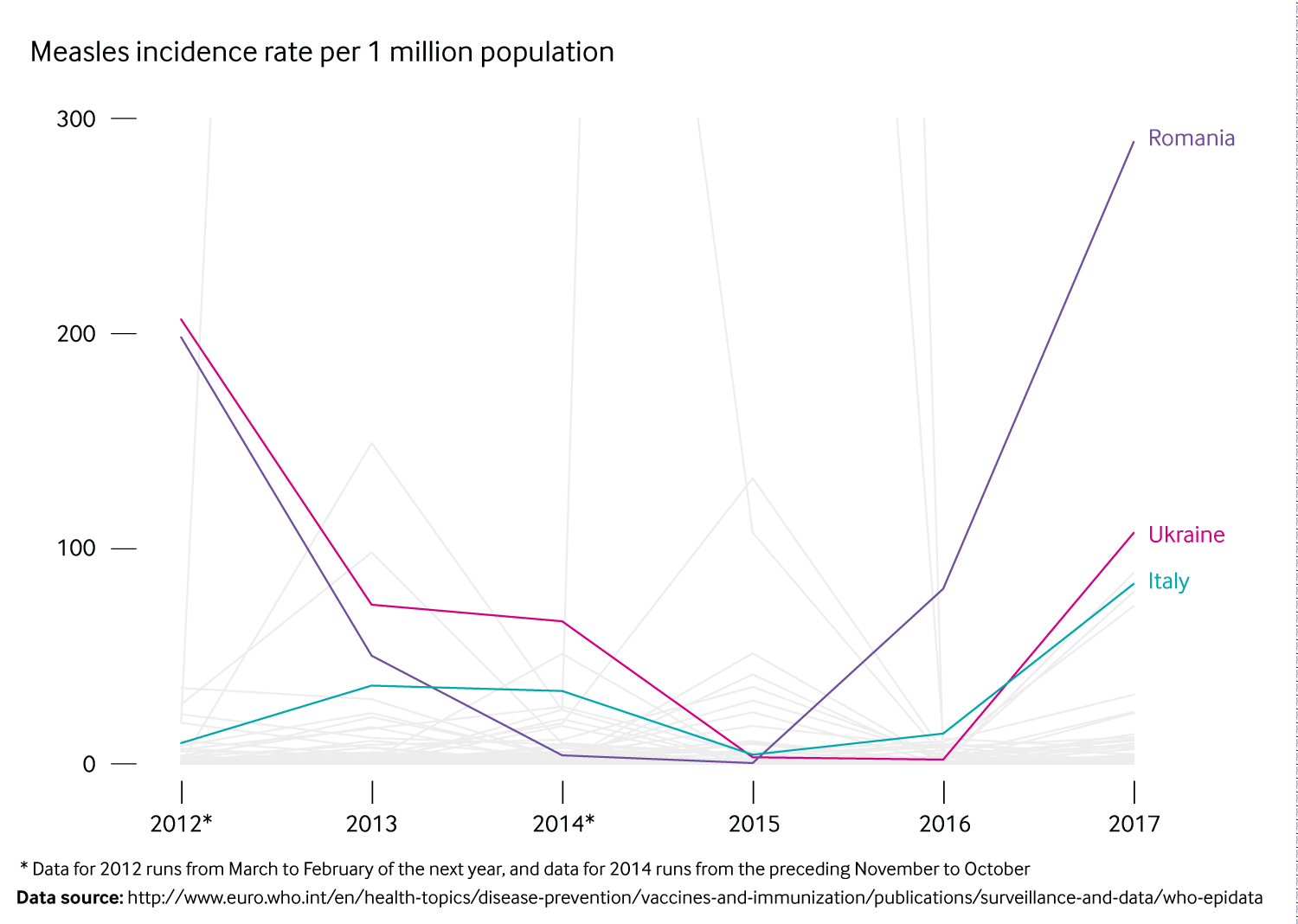 All rapid responses
Rapid responses are electronic comments to the editor. They enable our users to debate issues raised in articles published on bmj.com. A rapid response is first posted online. If you need the URL (web address) of an individual response, simply click on the response headline and copy the URL from the browser window. A proportion of responses will, after editing, be published online and in the print journal as letters, which are indexed in PubMed. Rapid responses are not indexed in PubMed and they are not journal articles. The BMJ reserves the right to remove responses which are being wilfully misrepresented as published articles.
In 2017 in WHO's European Region (population 915 million, 53 countries) (1) there were 21 315 cases of measles (26% in Romania) with 35 deaths (0.038 death per million), a "tragedy" according to WHO Regional Director when releasing data for the meeting about European Vaccine Action Plan with 11 health ministers.(1)
The Director should be more concerned by discrepancies in life expectancy at 65 years: 21 y in Switzerland where WHO headquarters are and 20 y in Denmark, where the European Region office is, vs 17 in Romania, 16 in the Russian Federation, 15 in Moldavia.
A search on WHO's website for "tragedy" retrieved 770 documents. Among them one in 1994 about AIDS (4) and the most recent about Non Communicable Diseases which kill 15 million people per a year.(5) None of the 770 documents specifically concerned the European Region.
Talleyrand warned, "Exaggeration is the hallmark of the insignificant." Sadly, hype is also counterproductive. Crying wolf damages the credibility of prevention policies.
WHO has not only overlooked warnings about creating panic during an epidemic,(5) but also has not learnt from its devastating communication about the "2009 influenza pandemic".
Who nurtures vaccination-sceptics?
1 http://www.euro.who.int/en/countries
2 Kmietowicz Z. Tragedy" of 35 deaths from measles in Europe last year is unacceptable, says WHO. BMJ 2018;360:k795
3 https://gateway.euro.who.int/en/indicators/hfa_55-1050-life-expectancy-a...
4 http://apps.who.int/iris/handle/10665/38334
Competing interests: No competing interests