Practice
Uncertainties
Do patients at risk of infective endocarditis need antibiotics before dental procedures?
BMJ
2017
;
358
doi: https://doi.org/10.1136/bmj.j3942
(Published 07 September 2017)
Cite this as:

BMJ

2017;358:j3942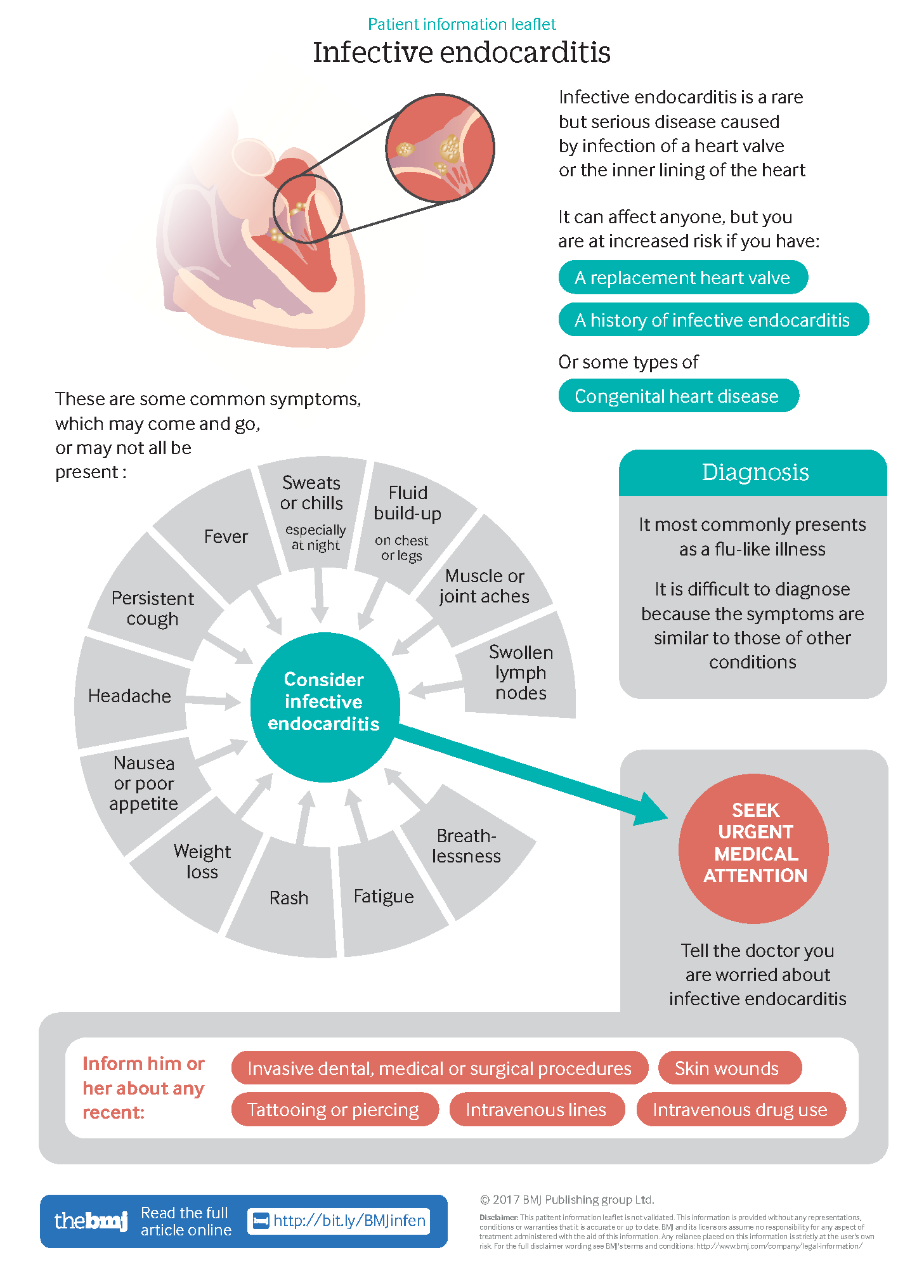 Infographic available
Click here for a patient information leaflet on infective endocarditis, summarising common symptoms.
All rapid responses
Rapid responses are electronic letters to the editor. They enable our users to debate issues raised in articles published on thebmj.com. Although a selection of rapid responses will be included online and in print as readers' letters, their first appearance online means that they are published articles. If you need the url (web address) of an individual response, perhaps for citation purposes, simply click on the response headline and copy the url from the browser window. Letters are indexed in PubMed.