Clinical Review
State of the Art Review
Pancreas transplantation
BMJ
2017
;
357
doi: https://doi.org/10.1136/bmj.j1321
(Published 03 April 2017)
Cite this as:

BMJ

2017;357:j1321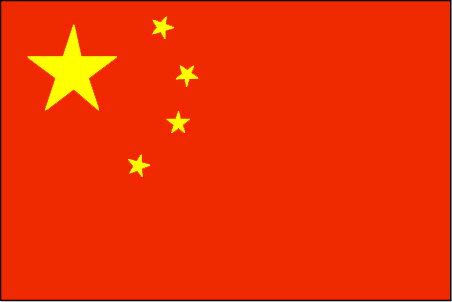 Chinese translation
该文章的中文翻译
All rapid responses
Rapid responses are electronic comments to the editor. They enable our users to debate issues raised in articles published on bmj.com. A rapid response is first posted online. If you need the URL (web address) of an individual response, simply click on the response headline and copy the URL from the browser window. A proportion of responses will, after editing, be published online and in the print journal as letters, which are indexed in PubMed. Rapid responses are not indexed in PubMed and they are not journal articles. The BMJ reserves the right to remove responses which are being wilfully misrepresented as published articles.
Title: Pancreas Transplantation: The untold origin of the story… the pancreas Donor
Authors: IM Shapey1,2 A Summers1,2, T Augustine1,2, MK Rutter1,3, D van Dellen1,2
Institutions
1) Faculty of Medicine, Biology and Health, University of Manchester, Manchester Academic Health Science Centre, Manchester UK.
2) Department of Renal and Pancreatic Transplantation, Central Manchester University Hospitals NHS Foundation Trust, Manchester, UK
3) Manchester Diabetes Centre, Central Manchester University Hospitals NHS Foundation Trust, Manchester, UK
Article type: Rapid response/Letter
Word Count: 916
Keywords: Pancreas, Islet, Transplantation, Donor, Insulin
Acknowledgements: We would like to recognise the important and life changing gift provided by organ donors and their families which has facilitated the possibility of pancreas transplantation.
Funding: Medical Research Council (UK); Royal College of Surgeons of Edinburgh
Main text
Dear Editor,
We read with interest Dean et. al.'s State of the Art Review of Pancreas Transplantation. It is refreshing to have pancreas and islet transplantation receiving the international attention it urgently deserves. In patients with complex diabetes mellitus, pancreas and islet transplantation can offer life-changing and life-saving therapies. Improving knowledge and understanding amongst referring physicians regarding the potential benefits of pancreas transplantation is important because current referral rates to UK pancreas transplantation centres are low and do not reflect the number that may benefit from transplantation. For many decades, pancreas transplantation has been the forgotten sibling of liver, kidney and cardio-thoracic transplantation. The amelioration of both hyper- and hypo-glycaemia and alleviation of its associated macro- and micro-vascular complications stands to benefit numerous patients affected by diabetes with significant subsequent secondary benefits for healthcare resources.
Dean's review focuses on the indications for, and outcomes following pancreas and islet transplantation. Unfortunately, this represents only the recipient's half of the process, and does not acknowledge the major challenges facing pancreas and islet transplantation regarding the organ donor. Pancreas donation comes predominantly from deceased individuals following declaration of neurological (brain-stem) death or donation after circulatory death (formerly known as non-heart beating donation). Living pancreas donation occurs in small numbers in select centres, but, due to the associated morbidity for the donor (15-30%), has not become standard practice internationally.[1-2]
The main factors limiting the success of pancreas transplantation historically have been difficulties in optimising donor selection and achieving successful long-term function. Inappropriate donor organ selection, due to a lack of objective clarity for quality assessment, continues to impact adversely on patient outcomes in pancreas transplantation. Two-thirds of donor pancreata offered for transplantation are currently considered unsuitable.[3] Outcomes remain far from ideal: in the UK, 6 out of 10 pancreas grafts have failed at 5 years when transplanted alone, and 3 out of 10 fail at 5 years when the pancreas is performed simultaneously with a kidney transplant, as occurs in over 80% of cases.[4] The well-documented shortage of organs for transplantation creates an urgent need to improve objective methods for selection of high quality pancreata; and also to identify the ideal physiological environment to enable a transplanted pancreas to thrive in the longer term.
Contrary to other areas of organ transplantation such as the kidney, liver and heart, there is a paucity of research and knowledge in the field of donor organ assessment and viability testing in pancreas and islet transplantation to aid in critical decision making. Reliable and validated donor risk indices exist for both liver [5] and kidney transplantation [6], but the currently available pancreas donor risk index (PDRI) [7] is unreliable. Studies attempting to validate the PDRI as a predictive tool have provided mixed results [8-12], and this may account for its low utility when compared to its liver and kidney counterparts. Apart from cold ischaemic time, the PDRI relies entirely on donor characteristics, and the variable outcomes from validation studies [8-12] are therefore possibly a reflection of the absence of any quantifiable primary measures of the function and quality of the organ itself.
Current decision-making in donor selection is a qualitative process which is multifactorial and largely subjective with significant individual clinician and centre variability. The donor factors reported to have the greatest impact on future graft loss include body mass index, [13] age, [14] donor type [7] and cold ischaemic time [13]. As the donor population grows older and larger, the negative impact of these factors on donor pancreas quality is likely to be an increasing problem. HbA1C and c-peptide are not routinely evaluated in organ donors in part due to limited local access in donor hospitals out-of-hours. Macroscopic features of the pancreas are also an important consideration; the degree of inter- and intra-lobular pancreatic steatosis, fibrosis and calcification are associated with the likelihood of reperfusion pancreatitis and poorer long-term function [15]. Currently, visual assessment coupled with palpation is the best subjective evaluation of the quality of the solid organ pancreas.
In organ donors, the process of brain stem death causes high levels of systemic catecholamines and inflammation affecting all organs [16-18]. These changes, and the routine use of high-dose corticosteroids in intensive care units (ICU) [19], leads to hyperglycaemia in around 50% of donors which is managed with insulin. Traditional teaching suggests that donor hyperglycaemia is a transient phenomenon caused by reversible insulin resistance in the donor [16]. Current and future work is identifying strategies to identify, quantify and correlate the effects of the catecholamine storm generated by brain stem death and the potential deleterious effects on beta-cell function both in the immediate and longer term.
If true progress is to be made in alleviating the devastating sequelae of diabetes, then a co-ordinated and concerted effort is required to improve the success of transplantation. This involves increasing our knowledge of the physiological behaviour of both donors and recipients along with technological advances. Doing so will allow us to identify which patient groups stand to benefit the most from transplantation and to determine which modalities of beta-cell replacement therapy (solid organ, cellular, or bio-artificial pancreas) are appropriate at a given time in a patient's clinical journey with diabetes. Until we can achieve mass production of therapeutic grade beta-cells, which remains the holy grail of Beta cell replacement therapy, it is critical that we have strong objective criteria to assess the quality of donor pancreata which will maximise the number of patients with complex diabetes who can gain access to this state of the art therapy.
 
References
1) Kirchner VA, Finger EB, Bellin MD, Dunn TB, Gruessner RW, Hering BJ, Humar A, Kukla AK, Matas AJ, Pruett TL, Sutherland DE, Kandaswamy R. Long-term Outcomes for Living Pancreas Donors in the Modern Era. Transplantation. 2016 Jun;100(6):1322-8.
2) Matsumoto I, Shinzeki M, Asari S, Goto T, Shirakawa S, Ajiki T, Fukumoto T, Ku Y. Evaluation of glucose metabolism after distal pancreatectomy according to the donor criteria of the living donor pancreas transplantation guidelines proposed by the Japanese Pancreas and Islet Transplantation Association. Transplant Proc. 2014 Apr;46(3):958-62.
3) NHS Blood and Transplant (2016) Annual Report on The National Organ Retreival Service and Usage of Organs (2015/2016) http://www.odt.nhs.uk/pdf/activity-report/national_organ_retrieval_servi... accessed 05/04/2017
4) NHS Blood and Transplant (2016) Annual Report on Pancreas and Islet Transplantation (2015/2016) http://www.odt.nhs.uk/pdf/organ_specific_report_pancreas_2016.pdf accessed 05/04/2017
5) Feng S, Goodrich NP, Bragg-Gresham JL et al Characteristics associated with liver graft failure: the concept of a donor risk index. Am J Transplant. 2006 Apr;6(4):783-90.
6) Rao PS, Schaubel DE, Guidinger MK, Andreoni KA, Wolfe RA, Merion RM, et al. A comprehensive risk quantification score for deceased donor kidneys: the kidney donor risk index. Transplantation 2009;88:231-236.
7) Axelrod DA, Sung RS, Meyer KH, et al. Systematic evaluation of pancreas allograft quality, outcomes and geographic variation in utilization. Am JTransplant 2010; 10:837–845
8) Maglione M, Ploeg RJ, Friend PJ. Donor risk factors, retrieval technique, preservation and ischemia/reperfusion injury in pancreas transplantation. Curr Opin Organ Transplant. 2013 Feb;18(1):83-8
9) Mittal S, Lee FJ, Bradbury L, Collett D, Reddy S, Sinha S, Sharples E, Ploeg RJ, Friend PJ, Vaidya A. Validation of the Pancreas Donor Risk Index for use in a UK population. Transpl Int. 2015 Sep;28(9):1028-33.
10) Amaral PH, Genzini T, Perosa M, Massarollo PC.Donor risk index does not predict graft survival after pancreas transplantation in Brazil. Transplant Proc. 2015 May;47(4):1025-8.
11) Blok JJ, Kopp WH, Verhagen MJ, Schaapherder AF, de Fijter JW, Putter H, Ringers J, Braat AE. The Value of PDRI and P-PASS as Predictors of Outcome After Pancreas Transplantation in a Large European Pancreas Transplantation Center. Pancreas. 2016 Mar;45(3):331-6.
12) Finger EB, Radosevich DM, Dunn TB, Chinnakotla S, Sutherland DE, Matas AJ, Pruett TL, Kandaswamy R. A composite risk model for predicting technical failure in pancreas transplantation. Am J Transplant. 2013 Jul;13(7):1840-9.
13) Humar A, Ramcharan T, Kandaswamy R, Gruessner RW, Gruessner AG, Sutherland DE. The impact of donor obesity on outcomes after cadaver pancreas transplants. Am J Transplant 2004; 4: 605-10
14) Salvalaggio PR, Schnitzler MA, Abbott KC, et al. Patient and graft survival implications of simultaneous pancreas kidney transplantation from old donors. Am J Transplant 2007; 7: 1561-71
15) van Dellen D, Summers A, Trevelyan S, Tavakoli A, Augustine T, Pararajasingam R. Incidence and Histologic Features of Transplant Graft Pancreatitis: A Single Center Experience. Exp Clin Transplant. 2015 Oct;13(5):449-52.
16) Masson F, Thicoipe M, Gin H, de Mascarel A, Angibeau RM, Favarel-Garrigues JF, Erny P.. The endocrine pancreas in brain-dead donors. A prospective study in 25 patients. Transplantation. 1993;56:363-7.
17) Contreras JL, Eckstein C, Smyth CA, Sellers MT, Vilatoba M, Bilbao G, Rahemtulla FG, Young CJ, Thompson JA, Chaudry IH, Eckhoff DE. Brain death significantly reduces isolated pancreatic islet yields and functionality in vitro and in vivo after transplantation in rats. Diabetes. 2003;52(12):2935-42.
18) Rech TH, Crispim D, Rheinheimer J, Barkan SS, Osvaldt AB, Grezzana Filho TJ, Kruel CR, Martini J, Gross JL, Leitão CB. Brain death-induced inflammatory activity in human pancreatic tissue: a case-control study. Transplantation. 2014 ;97:212-9.
19) Geer EB, Islam J, Buettner C.Mechanisms of glucocorticoid-induced insulin resistance: focus on adipose tissue function and lipid metabolism. Endocrinol Metab Clin North Am. 2014;43(1):75-102.
20) Shapey IM, Summers AM, Augustine T, Rutter MK, van Dellen D. Circulating Cell-Free Unmethylated DNA as a Marker of Graft Dysfunction in Pancreas Transplantation. Am J Transplant. 2016 16: 3064–3065
21) Quality in Organ Donation Consortium (2016) http://www.quod.org.uk/approved-projects.html accessed 05/04/2017
Competing interests: Funding (IS): Medical Research Council (UK); Royal College of Surgeons of Edinburgh
16 April 2017
Iestyn M Shapey
MRC Clinical Research Training Fellow
Angela Summers; Titus Augustine; Martin Rutter; David van Dellen
University of Manchester
Oxford Road, Manchester, UK M13 9PL