Clinical Review
State of the Art Review
Pancreas transplantation
BMJ
2017
;
357
doi: https://doi.org/10.1136/bmj.j1321
(Published 03 April 2017)
Cite this as:

BMJ

2017;357:j1321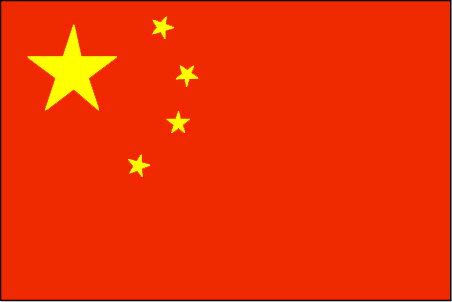 Chinese translation
该文章的中文翻译
Correspondence to: P G Dean

dean.patrick2{at}mayo.edu
Abstract
The treatment of patients with diabetes mellitus (DM) presents many challenges to care providers and represents a major proportion of healthcare expenditure worldwide. Successful pancreas transplantation provides durable glycemic control and improves survival for patients with diabetes. Progress in the field has mainly been based on large single center studies and the cumulative analyses of registry data from the United Network for Organ Sharing (UNOS) and the International Pancreas Transplant Registry. This review focuses on the outcomes of pancreas transplantation for patients with and without end stage renal disease. It describes the current state of pancreas transplantation, gaps in knowledge, and future studies needed to enable more patients to benefit from this treatment. A common theme that emerges is the need for multicenter randomized trials in pancreas transplantation to define clearly the efficacy, risks, and long term benefits.
Introduction
Several treatment options exist for patients with diabetes, and the healthcare settings in which treatments are provided (primary care, medical specialties, and transplant centers) vary according to geography and patient resources. In 2004, the American Diabetes Association listed the following as criteria for pancreas transplantation in diabetes: (1) patients with end stage renal disease who have had or plan to have a kidney transplant, and (2) patients without substantial renal disease with a history of frequent, acute, severe metabolic complications (hypoglycemia, marked hyperglycemia, ketoacidosis), incapacitating clinical and emotional problems with exogenous insulin therapy, and consistent failure of insulin based management to prevent acute metabolic complications.1 Despite these clearly defined indications, the number of pancreas transplants performed in the United States has decreased every year during the past decade.2
This review describes the current evidence on pancreas transplantation, including its relative benefits and risks, and it takes a critical look at the unanswered questions in the field. A theme that emerges throughout this review is the lack of well designed, prospective clinical trials to evaluate the efficacy and outcomes of pancreas transplantation.
Sources and selection criteria
We used the terms "pancreas transplant", "diabetes mellitus", "islet transplant", "randomized trial", and "systematic review" to search PubMed and Medline from the year 1996 onwards. Bibliographies of articles were also searched for relevant studies. Articles were assessed for clinical relevance and most up to date content, with articles written in English as the only inclusion criterion. We also reviewed abstracts from the recent 2016 American Transplant Congress (Boston, Massachusetts, June 2016) and the 26th International Congress of the Transplantation Society (Hong Kong, August 2016). We considered evidence on the basis of the appropriateness and quality of the study design, with double masked randomized controlled trials (RCTs) regarded as the most suitable design and prospective cohort studies and retrospective case series as the least suitable. Given the relative lack of high quality evidence in the field, we reviewed all pertinent RCTs regardless of size or quality. In addition, the results of retrospective studies were included if they were deemed to have had a major impact on the field.
Epidemiology
The treatment of patients with diabetes presents many challenges to care providers and represents a major proportion of healthcare expenditure worldwide. The World Health Organization estimates that more than 422 million people were living with diabetes 2014. Most of these people were diagnosed as having type 2 diabetes, with type 1 diabetes accounting for 8-10% of cases.3 In the US, about 21.0 million people (9.3% of the population) have been diagnosed as having diabetes and another 8.1 million people are thought to have the condition but are undiagnosed. The direct cost of caring for patients with diabetes in the US was estimated to be $176bn (£144bn; €166bn) in 2012.4 In the United Kingdom, the number of people diagnosed as having diabetes has risen to 3.5 million, and it is estimated that another 549 000 people have diabetes that is yet to be diagnosed.5 Between 1991 and 2008, the incidence of type 1 diabetes increased from 11/100  000 to 24/100  000 person years in boys aged 0-14 years and from 15/100  000 to 20/100  000 person years in girls aged 0-14 years in the UK. In men and women aged 15-34 years, the incidence of type 1 diabetes increased from 13/100  000 to 20/100  000 person years and from 7/100  000 to 10/100  000 person years, respectively, during the same time period.6
A brief history of pancreas transplantation
Kelly and colleagues performed the first successful pancreas transplant in a human at the University of Minnesota, USA, in 1966.7 Over the next 30 years, the number of pancreas transplants increased across the globe. By 1996, nearly 9000 transplants had been performed worldwide.8 The two most important reasons for this increase were the standardization and improvement in surgical techniques and the introduction of the immunosuppressive agent ciclosporin in the mid-1980s. At the end of this period, patient survival and pancreas graft survival (defined as insulin independence) were 91% and 72% at one year and 84% and 62% at three years, respectively.8
Immunosuppressive regimens continued to evolve during the 1990s and 2000s with several reports showing the efficacy of tacrolimus and mycophenolate mofetil in pancreas transplantation.9101112 The use of induction therapy with T cell depleting agents such as Minnesota ALG, OKT3, rabbit anti-thymocyte globulin, and alemtuzumab also became more common during this time. The use of such agents resulted in lower acute cellular rejection rates and improved graft survival rates.13141516 These improvements (described in detail elsewhere1718), as well as additional refinements in operative techniques, immunosuppressive regimens, and patient care,19 have resulted in more widespread application of this treatment and, to date, more than 42 000 pancreas transplants have been performed worldwide (>27 000 in the US and >15 000 elsewhere).20
Current volumes of pancreas transplantation
In the US in 2014, 954 pancreas transplants were performed, including 709 simultaneous pancreas-kidney transplants (SPKs), 125 pancreas transplants alone (PTAs), and 120 pancreas after kidney transplants (PAKs).2 During the same year, 194 pancreas transplants (175 SPKs and 19 solitary pancreas transplants (PTAs or PAKs)) were reported to the Eurotransplant Registry.21 In the UK, from 1 April 2014 to 31 March 2015, 203 solid organ pancreas transplants were performed—173 SPKs and 30 solitary transplants.22 Pancreas transplant volumes decreased by about 20% in the US between 2005 and 2014 (fig 1⇓). However, the number of transplants performed outside the US increased during the same time period.20 Reasons for the decrease in the United States probably include improved medical management of diabetes, a decline in organ donor quality (more obese and older donors), and lack of consistent referral of transplant candidates for PTA from endocrinologists.2324
Indications for pancreas transplantation
Currently pancreas transplants are performed in two main scenarios and three combinations of pancreas transplant, kidney transplant, or both are used. Figure 2⇓ depicts these scenarios and an algorithm for clinical decision making in patients with type 1 diabetes. In addition, the approach used for patients with renal failure can be applied to certain patients with type 2 diabetes, such as those without obesity (body mass index ≤32).
Simultaneous pancreas-kidney transplant (SPK)
The most common of type of pancreas transplant is an SPK in a patient with diabetes and an estimated glomerular filtration rate (eGFR) less than 20 mL/min/1.73m2. Typically both organs come from the same donor, although rarely the organs come from separate deceased donors and even less commonly one or both organs come from a living donor.252627
Pancreas after kidney transplant (PAK)
The second type of pancreas transplant is a PAK. The relative advantage of this approach for patients with diabetes and renal failure is to avoid or minimize the morbidity and mortality associated with dialysis therapy by providing a living donor kidney transplant followed by a deceased donor pancreas transplant.282930 Patients with type 1 diabetes have at least a 33% mortality in the first five years after starting dialysis.28 In the past, the PAK approach had a higher rate of early pancreas graft losses, often for technical reasons, and a lower long term pancreas graft survival rate than the SPK combination.31 However, over the past decade, the greatest improvements in outcome have been made in the PAK category and the results of PAK no longer trail those of SPK.20 The appropriate treatment option for transplant candidates with diabetes and chronic kidney disease depends on several factors, including the availability of a suitable living kidney donor, renal function at the time of referral to a transplant center, and expected waiting time for an SPK.3233
Pancreas transplantation alone (PTA)
The other main indication for pancreas transplantation is diabetes complicated by frequent, severe (requiring third party intervention or hospital admission) metabolic complications despite intensive insulin therapy. This problem is often caused by unawareness of hypoglycemia and diabetic ketoacidosis or severe hyperglycemia that requires hospital admission. For such patients, PTA can restore glucose homeostasis and provide freedom from hypoglycemia.343536 The relative disadvantages of PTA are higher rates of technical graft loss37 and acute cellular rejection38 compared with SPK transplants and potential deleterious effects on the recipient's native renal function.394041 Perhaps because of the relatively small number of PTAs performed, no published reports have rigorously studied the efficacy (for example, freedom from hypoglycemia) or quality of life benefits of PTA. This is an area in need of additional study.
Outcomes of pancreas transplantation
Graft and patient survival
As noted above, the success rates of pancreas transplantation have improved as more experience with the management of this complex group of transplant recipients has increased. In the US, five year patient survival rates are currently 93% for SPK, 91% for PAK, and 78% for PTA recipients, respectively. Five year pancreas graft survival rates (based on center reported data) are currently 73% for SPK, 65% for PAK, and 53% for PTA. The 10 year survival of the kidney graft (including death with function) in SPKs is 66%. These graft survival rates are comparable to the 47% 10 year graft survival rate of deceased donor kidney transplants alone.2 In the US, the Scientific Registry of Transplant Recipients has not reported pancreas graft survival rates in more than two years because of the lack of a consistent definition of graft failure.
In the UK, similar, and in some cases, higher rates of patient and graft survival are reported. The national five year patient survival for SPK recipients is 88% (95% confidence interval 85% to 91%). The national five year SPK pancreas graft survival rate (defined as insulin independence) is 75% (72% to 78%). For pancreas only transplants, the five year patient and graft survival rates are 78% (64% to 87%) and 45% (36% to 53%), respectively. Two methodological differences in the reporting of these rates compared with the US are that they are risk adjusted and are based on information from recipients of first pancreas transplants only. Similar patient and pancreas graft survival rates have been reported by Eurotransplant and by the International Pancreas Transplant Registry.212242
Cost effectiveness of pancreas transplantation
For a treatment modality to be applied widely it needs to be medically effective and cost effective. The data above support the medical effectiveness of pancreas transplantation. Some studies have examined the charges associated with SPK transplantation,434445 but few have directly compared the costs associated with pancreas transplantation with those of conventional medical therapy. However, several studies have attempted to answer this question by developing theoretical decision analysis models to estimate the cost benefits of pancreas transplantation compared with other treatment options.4647
One well designed model estimated the five year costs of end stage renal disease in type 1 diabetes associated with dialysis alone, kidney transplantation alone, and SPK. The estimated costs per quality adjusted year were $317 746 for dialysis, $156 042 for deceased donor kidney transplantation, $123 923 for living donor kidney transplantation, and $102 422 for SPK. SPK remained the most cost effective strategy after accounting for varying probabilities of patient and graft survival.47 Although such hypothetical models provide indirect evidence to support the economic utility of pancreas transplantation, studies that compare actual costs (not charges) of transplantation with current medical therapies (dialysis, insulin pumps, artificial pancreas) are needed.
Long term benefits
A complete review of the long term benefits of pancreas transplantation is beyond the scope of this review and may be found elsewhere.48 However, this section will highlight the effects of pancreas transplantation on patient survival and diabetic nephropathy, one of the most important complications of diabetes.
Emerging treatments
Islet transplantation
Over the past 40 years, islet transplantation has been viewed with great hope as a less invasive means of establishing euglycemia in patients with type 1 diabetes. A report from the Edmonton group in 2000 that described successful islet transplantation in seven patients boosted enthusiasm for this therapy and many new islet transplant programs were established across the world.
The Collaborative Islet Transplant Registry reported that 864 recipients received islet transplants from 1999 to 2012.101 Results from multicenter trials using the Edmonton protocol showed initial success, but longer term results were not as promising, with a five year actuarial insulin independence rate of 11%, compared with five year insulin-free survival rates of about 50% for PTA grafts described above.102 However, despite not achieving insulin independence, many islet transplant recipients have achieved avoidance of hypoglycemia unawareness and near normal glucose control.
Another factor limiting the widespread adoption of islet transplantation in the US is the lack of mandatory reporting of transplantation and outcomes to UNOS. The resulting lack of reliable transparent data has probably led to reluctance on the part of funding agencies such as the Centers for Medicare and Medicaid Services to provide coverage for this procedure outside of National Institutes of Health sponsored clinical trials.
Two recent single center studies compared the outcomes of islet transplantation alone (ITA) and PTA.103104 A retrospective study reported outcomes from 33 ITA and 33 PTA recipients. Notably, seven of the PTA recipients (21%) required allograft pancreatectomy for graft thrombosis during the early post-transplant period, highlighting the potential morbidity of the PTA procedure. Among all PTA recipients, 25 of 33 achieved insulin independence compared with 19 of 33 of the ITA recipients. The estimated probability of losing insulin independence was similar for PTA and ITA recipients (P=0.574).103 A second retrospective study compared the efficacy and cost of 10 consecutive ITA procedures (2007-2010) and 15 consecutive PTA procedures (2002-2011). Seven of the 10 ITA recipients maintained insulin independence at three years compared with nine of the 15 PTA recipients (P=0.39). Glycemic control was comparable in all patients with functioning grafts, as were overall costs ($138 872 for ITA and $134 748 for PTA). These authors concluded that ITA produces similar outcomes to PTA in selected patients.104
Given the potential advantages of islet transplantation compared with whole organ pancreas transplantation, concentrated efforts at improving islet allograft survival should continue at selected centers. The use of refined immunosuppressive regimens and novel agents has improved outcomes at some centers,105106 but for this therapy to become more widely applicable, additional technical and immunologic barriers need to be overcome.107
The artificial pancreas
Advances in technology have made the development of a closed loop system to emulate the feedback and glucose responsiveness of the pancreatic β cell an increasingly viable clinical option. These systems consist of a subcutaneous glucose sensor that transmits glucose measurements to an externally worn insulin pump. An infusion patch connected to the pump with a catheter delivers insulin subcutaneously when needed. The system can alert users when blood glucose levels become dangerously high or low. The addition of glucagon to the algorithms of such devices holds the promise of avoiding hypoglycemia.108 On the basis of recent clinical trials, a "hybrid" closed loop device recently gained approval from the Food and Drug Administration in the US.109110 This single hormone system delivers insulin between meals but does require the patient to request preprandial insulin boluses from the system.
Numerous clinical trials evaluating the safety and efficacy of closed loop systems are ongoing, and these devices will probably provide improved glycemic control while reducing the burden of self care for a select group of patients with diabetes. However, the use of such devices requires the patient to reach a certain threshold of understanding. In addition, because these systems rely on mechanical components, wireless technologies, and complicated computer algorithms, they are prone to treatment interruptions caused by inaccurate glucose measurements, pump failure, catheter occlusions, and even cyber threats.108111 Lastly, although the use of these devices has been shown to be safe and feasible in relatively small cohorts of patients, long term data regarding the efficacy of these systems are lacking at this time. The National Institute of Diabetes and Digestive and Kidney Diseases of the National Institutes of Health in the US has recently funded four trials that will be pivotal in establishing the efficacy of a closed loop delivery system. These prospective studies will examine the safety, efficacy, user friendliness, physical and emotional health of participants, and cost of these systems. The studies include the International Diabetes Closed-Loop Trial (already enrolling); a study led by the University of Cambridge in the UK (to begin enrolment in early 2017); an international study led by the University of Minnesota (to begin enrolment in late 2017); and a study led by investigators at Massachusetts General Hospital and Boston University (to begin enrolment in mid-2018).112 These trials will study subjects longer than prior trials and will be conducted on patients in the "real world". Results from these studies should be forthcoming by 2019.
Future directions
Pancreas transplantation results in sustained restoration of glycemic control in patients with diabetes. However, the field has advanced almost more from the persistence of a relatively small group of proponents than through evidence based application of the therapy. As a result, pancreas transplantation stands at a crossroads—without a systematic approach to the procedure and its outcomes, transplant volumes, especially those for PTA and PAK, may continue to decline and the procedure take second stage to therapies such as islet transplantation and closed loop insulin and glucagon delivery systems. Such a trend has been seen in the US, where there are more than 100 pancreas transplant programs. However, only a small number of these programs perform more than 20 pancreas transplants annually, with most performing fewer than five transplants a year. In addition, only 14 programs are accredited by the American Society of Transplant Surgeons to certify fellows in pancreas transplantation.113 This is in contrast to the UK, where the procedure is performed in only eight centers, four of which perform more than 20 transplants a year. As seen in many other areas of healthcare, pancreas transplant centers with medium to high volumes (defined generally as >10 transplants/year) report higher graft survival rates.114115116117 However, given the current political and healthcare economic landscapes in the US, such centralization is unlikely to occur.
To prevent further decline in the use of this successful therapy, a more systematic approach to characterizing the successes and limitations of pancreas transplantation is needed. The following sections describe gaps in current knowledge and suggest a path forward.
Conclusion
The current state of pancreas transplantation represents an interesting paradox—in few other areas of medicine has a definitive therapy with improving success rates over time been applied less often. As a result, more patients could probably benefit from pancreas transplantation than currently undergo the procedure. For providers to offer this durable treatment to more patients, larger multicenter studies will need to be performed. Ideally, these studies will have carefully defined measures of outcomes such as graft function and complications. The development of a multicenter pancreas transplant consortium will be integral to this process and such a group, the Multicenter Transplant Alliance-Pancreas, has been formed in the US. This collective group of transplant centers and professionals accounts for more than 10% of the pancreas transplants performed in the US. A major goal of this consortium is to provide the infrastructure and framework to conduct hypothesis driven research to advance the field of pancreas transplantation. This group will focus on measuring the efficacy and characterizing the surgical, immunologic, and infectious complications of pancreas transplantation. After completing these baseline studies, the consortium will conduct detailed, multicenter clinical trials to compare the benefits and risks of pancreas transplantation with those of best medical therapies. These prospective studies are essential to identify clearly those patients who would benefit most from pancreas transplantation.
Questions for future research
What advances are needed to improve both patient and graft survival after pancreas transplantation?

What are the optimal outcomes to measure after pancreas transplantation?

Which patient population(s) will benefit from pancreas transplantation?

What is the role of pancreas transplantation in type 2 diabetes?

How does pancreas transplantation affect the secondary complications of diabetes?

Why are pancreas transplant volumes decreasing, especially in the United States?

How do physicians and patients balance the impact of glycemic control with the complications of pancreas transplantation?

What role does recurrent autoimmunity play in graft loss?
Guidelines
In the UK, patients with the following conditions are considered for pancreas transplantation135:
Pancreas transplantation alone or islet transplantation alone: patients with severe hypoglycemic unawareness but normal or near normal renal function

Simultaneous pancreas and kidney transplantation or simultaneous islet and kidney transplantation: patients with renal failure and insulin dependent diabetes

Pancreas after kidney transplantation or islet after kidney transplantation: patients with functioning kidney transplants and diabetes.
Most patients who are considered have type 1 diabetes but some patients with insulin dependent type 2 diabetes may also be suitable candidates.
The Canadian Diabetes Association clinical practice guidelines expert committee has put forward the following recommendations for pancreas transplantation136:
Patients with type 1 diabetes and end stage renal disease who are being considered for kidney transplantation should also be considered for simultaneous pancreas transplantation

Patients with type 1 diabetes and preserved renal function, or those who have undergone successful kidney transplantation but have persistent metabolic instability characterized by severe glycemic lability or severe hypoglycemia (or both) despite best efforts to optimize glycemic control, may be considered for pancreas or islet allotransplantation.
The American Diabetes Association (ADA) criteria for transplantation are as follows137:
Patients with end stage renal disease who have had or plan to have a kidney transplant are candidates for pancreas transplantation

Patients without substantial renal disease are candidates for pancreas transplantation alone if they have a history of frequent, acute, severe metabolic complications (hypoglycemia, marked hyperglycemia, ketoacidosis), incapacitating clinical and emotional problems with exogenous insulin therapy, and consistent failure of insulin based management to prevent acute complications.
The main difference in these criteria lies in the inclusion of metabolic complications other than hypoglycemia in the Canadian and ADA guidelines. As emphasized elsewhere in this review, these guidelines are based mainly on the consensus opinion of experts in the field and conclusions are extrapolated from analyses of transplant registry data.5053138
Footnotes
Contributors: All four authors contributed to the conception or design of the work; or the acquisition, analysis, or interpretation of data. They also helped in drafting the work or revising it critically for important intellectual content; gave final approval of the version to be published; and agree to be accountable for all aspects of the work in ensuring that questions related to the accuracy or integrity of any part of the work are appropriately investigated and resolved. PGD is responsible for the overall content of the article as guarantor.

Competing interests: We have read and understood BMJ policy on declaration of interests and declare the following interests: None.

Provenance and peer review: Commissioned; externally peer reviewed.

How patients were involved in the creation of this article: Three pancreas transplant recipients were interviewed during the development and writing of this article. They were asked about how they came to consider pancreas transplantation and their perceptions of insulin therapy compared with pancreas transplantation. In addition, they were asked about complications and their quality of life after the procedure. As a result of their input, we clarified several areas of the article relating to the outcomes of pancreas transplantation and alternative therapies.
View Abstract
Log in
Log in using your username and password
Log in through your institution