Analysis
Making mindset matter
BMJ
2017
;
356
doi: https://doi.org/10.1136/bmj.j674
(Published 15 February 2017)
Cite this as:

BMJ

2017;356:j674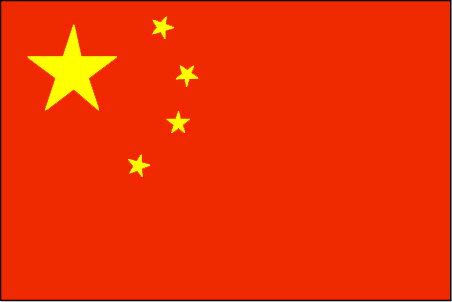 Chinese translation
该文章的中文翻译
All rapid responses
Rapid responses are electronic comments to the editor. They enable our users to debate issues raised in articles published on bmj.com. A rapid response is first posted online. If you need the URL (web address) of an individual response, simply click on the response headline and copy the URL from the browser window. A proportion of responses will, after editing, be published online and in the print journal as letters, which are indexed in PubMed. Rapid responses are not indexed in PubMed and they are not journal articles. The BMJ reserves the right to remove responses which are being wilfully misrepresented as published articles or when it is brought to our attention that a response spreads misinformation.
From March 2022, the word limit for rapid responses will be 600 words not including references and author details. We will no longer post responses that exceed this limit.
The word limit for letters selected from posted responses remains 300 words.
Scientific studies and official research in the field of Psychology have already proven that human consciousness remains intact, even after the death of the body/cardiac arrest/zero electrical brain activity/etc.
Hospital studies on thousands of patients, with complete recording of clinical data, demonstrated the indestructibility of "human consciousness". [1][2][3][4][5][12]
Memories, emotions, experiences, thoughts, persist intact, in an immaterial form, even after the recorded death of the brain/heart/body, and furthermore, new experiences can be recorded and persist, beyond somatic mortality.
Indeed, individual human consciousnesses interact and communicate to form a global consciousness, with significantly recordable universal responses. [6][10]
Materialists, Atheists, Agnostics, etc, will have difficulty to explain "life after death", eternal immaterial existence of human consciousness, long range interacting human emotions, etc.
Religions of the World, on the other hand, had been spreading this knowledge for Millennia, the design of an immaterial immortal eternal human soul.
A published systematic review of the randomised, placebo controlled trials of distant healing, through remote retroactive intercessory prayers, showed a clear positive treatment effect in 57% of them. [7][8][9][11]
References
[1] http://www.resuscitationjournal.com/article/S0300-9572(14)00739-4/fulltext
[2] https://www.ncbi.nlm.nih.gov/pubmed/25301715
[3] https://www.ncbi.nlm.nih.gov/pubmed/17416449
[4] https://www.ncbi.nlm.nih.gov/pubmed/24994974
[5] http://www.telegraph.co.uk/science/2016/03/12/first-hint-of-life-after-d...
[6] http://noosphere.princeton.edu/gcpintro.html
[7] http://annals.org/aim/article/713514/efficacy-distant-healing-systematic...
[8] https://www.ncbi.nlm.nih.gov/pubmed/10836918
[9] http://www.bmj.com/content/323/7327/1450
[10] https://www.ncbi.nlm.nih.gov/pubmed/27498903
[11] https://www.ncbi.nlm.nih.gov/pubmed/27452045
[12] https://www.ncbi.nlm.nih.gov/pubmed/11801343
Competing interests: No competing interests
Editor – In their article 'Making Mindset Matter', Crum and colleagues1 highlight the latest research for the therapeutic effects of social context and mindset in health outcomes.
Their argument advances the growing evidence-base for context effects in health care interactions. Back in 2001, in a systematic review of placebo-controlled RCTs we found that doctors who engaged in cognitive care (e.g. increasing expectations) and emotional care (e.g. warm, empathic) were more effective in activating a therapeutic response2. We recently updated this review finding similar results for pain outcomes. These reviews, along with Crum's1 and other research demonstrates that the way health care professionals communicated and relate with patients affects mindset and physical health.
Considering the ethical issues surrounding deception in prescribing placebos in clinical practice and using placebos in clinical trials, the question remains on how best to solve medical dilemmas and paradoxes surrounding placebo effects. After all, trust has recently been shown to be a key therapeutic feature of the social context3.
First steps are currently being taken in innovative clinical trials which are showing that being honest about the use of placebos can actually be effective in treating conditions such as IBS4 and chronic pain5. And it appears that patients are open (at least hypothetically) to taking placebos - largely because of their potential benefit and lack of harm, once honesty, transparency, information, and the power of the mind are harnessed in the consultation6.
Great strides are being made to demonstrate that we can harness health in the context of care by being conscious of how thoughts and feelings directly affect our physiology. Advancing this research, educating and training people in tap into their mindset in order to affect health based on evidence from placebo effect and psychoneuroimmunology research, will help to foster a greater sense of clarity, coherence and control, while advancing health care delivery.
1. Cru, AJ, Leibowitz KA, Verghese A. Making mindset matter. BMJ 2017;674:j674.
2. Di Blasi Z, Harkness E, Ernst E, Georgiou A, Kleijnen J. Influence of context effects on health outcomes: a systematic review. Lancet 2001;357:757-62.
3. Birkhäuer J, Gaab J, Kossowsky J, Hasler S, Krummenacher P, Werner C, Gerger H. Trust in the health care professional and health outcome: A meta-analysis. PLoS ONE 12(2): e0170988.
4. Kaptchuk TJ, Friedlander E, Kelley JM, Sanchez MN, et al. Placebos without deception: a randomized controlled trial in irritable bowel syndrome. PLoS One. 2010, 22;5(12):e15591.
5. Carvalho C, Caetano JM, Cunha L, et al. Open-label placebo treatment in chronic low back pain: a randomized controlled trial. Pain. 2016;157(12):2766-2772.
6. Ortiz R, Chandross-Hull S, Colloca L. Patient attitudes about the clinical use of placebo: qualitative perspectives from a telephone survey. BMJ Open 6(4), e 011012.
Competing interests: No competing interests
07 April 2017
Zelda Di Blasi
Psychology Lecturer
University College Cork
School of Applied Psychology, Enterprise Centre, University College Cork, Cork, Ireland
Crum et al.[1] argued that mind-sets are important in medical treatment and then refer to a number of empirical studies suggesting that the way patients are informed about their condition and their treatment, influences the outcome. Giving information about risk and side effects is not a wholly neutral act, but an intervention which could have an adverse outcome. If these findings are confirmed with a whole range of health problems, it will pose an interesting legal dilemma.
According to the Montgomery judgement [2], doctors ought to make sure that the patient is aware of all risks involved in the various treatment options. According to this recent jurisprudence, the question of whether to explain the risks is no longer a matter for the judgement for the doctor. That said, the patient can still choose whether or not he or she wants to be informed.
The ruling also stated that doctors do not always have to inform the patient. It is not necessary "if, in the reasonable exercise of medical judgement, she considers that it would be detrimental to the health of her patient to do so; but the "therapeutic exception", as it has been called, cannot provide the basis of the general rule."
If it turns out to be the case that informing patients about possible harmful side effects, increases the incidence of them, at least under certain conditions, which is what Crum et al. suggest, there will be a dilemma: completely informing the patient or doing what will, on average, give the best overall outcome. Guidance regarding this dilemma from the legal profession would be helpful.
References
1 Crum AJ, Leibowitz KA, Verghese A. Making mindset matter. Bmj 2017;674:j674. doi:10.1136/bmj.j674
2 UK Supreme Court. Montgomery v Lanarkshire Health Board. 11 Mar 2015. https://www.
supremecourt.uk/decided-cases/docs/UKSC_2013_0136_Judgment.pdf
Competing interests: No competing interests
24 February 2017
Dieneke Hubbeling
consultant psychiatrist
Manhal Zarroug, Robert Bertram
South West London and St. George's Mental Health NHS Trust
61 Glenburnie Road, London SW17 7DJ