Editorials
GP training in mental health needs urgent reform
BMJ
2017
;
356
doi: https://doi.org/10.1136/bmj.j1311
(Published 16 March 2017)
Cite this as:

BMJ

2017;356:j1311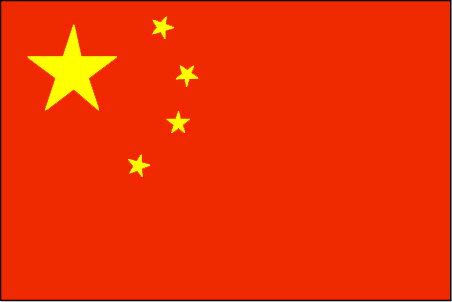 Chinese translation
该文章的中文翻译
Elizabeth England

, mental health and whole person care clinical lead

1,

Vicki Nash

, head of policy and campaigns

2,

Kamila Hawthorne

, vice chair (professional development)

1
Correspondence to: E England

e.england{at}nhs.net
General practice has followed the same training programme for over 30 years, against a backdrop of huge change in the organisation and structure of the way general practitioners work. Our understanding and awareness of mental health has also seen great change in this time.
Both the NHS and the government have committed to improving mental health care,1 and nowhere is this more important than in primary care.2 We now accept that people's mental and physical health are intertwined, while GPs support more patients to manage complex, comorbid conditions. Consequently, GPs are required to become experts in areas outside healthcare such as housing, relationships, family, and employment, and they must be well supported to take on such roles, including social prescribing.3 Any educational changes to general practice must be considered at a national, practice, and individual level.
Around 90% of people with mental health problems are supported in primary care, and GPs also deal with the physical health needs of people with severe mental illness.4 Despite this, under half of GPs have received mental health training.5 Unsurprisingly, the Royal College of General Practitioners (RCGP) has found that recently qualified GPs feel underprepared for practice, especially in child and adolescent psychiatry. In addition, the mental health charity Mind reports that 82% of practice nurses feel ill equipped to deal with mental health.5
Currently, GPs complete a minimum of three years specialty training on an approved programme followed by assessments for RCGP membership. The RCGP wants to see a longer training period as well as improved quality and a greater focus on mental health. Obstacles to longer training include cost, effect on service continuity and delivery, and challenges to recruitment. But it is sorely needed if we are to expand and improve an already overflowing curriculum. The Greenaway report, an independent review of training, agrees.6 The UK Shape of Training Steering Group (UKSTS), however, proposes an alternative model (called 3+1) in which trainees complete three years of training, receive their Certificate of Completion of Training , and then do a year of post-training fellowships.
The RCGP is resistant to this model because the year of fellowships does not improve or extend core training before final certification. It can't ensure that all future GPs have better training in mental health. The outputs from a fellowship may be useful to the NHS locally but less useful for overall training and competencies.7
Reform must be ambitious. The principles of parity of esteem between mental and physical health should be applied to all medical training so that an individual's physical healthcare is always considered alongside their mental health. This process needs to start at medical school and continue in postgraduate GP trainee curriculums to "normalise" mental health and ensure that new GPs routinely adopt a biopsychosocial approach. Importantly, people with mental illness should help to shape all improvements in the mental health aspects of training.
The additional year of training, as proposed by the RCGP, must be flexible. Training in mental health should be meaningful and relevant to primary care practice, with posts in community mental health, psychological therapy services, children's mental health services, psychiatric liaison teams, and mental health services for people with learning disabilities, rather than in hospital settings. Posts can be tailored to local needs but should follow programmes recommended and approved by the General Medical Council. All knowledge, skills, and competencies developed in specialist placements should be firmly grounded in primary care, which may require dual supervision by GPs and mental health specialists, and part time roles that allow for time in general practice each week. Only then will tomorrow's GPs understand the concept of blurring the boundaries of primary and secondary care, working in multidisciplinary teams with the patient at the centre, as we do now for older patients with complex needs.
The RCGP and Mind will continue to push for reform in mental health training, to recommend that it is coproduced by people with lived experience, and to call for additional investment and resources to enable GPs and the wider primary care mental health team to deliver holistic, whole person care within a generalist framework.
Footnotes
Competing interests: We have read and understood BMJ policy on declaration of interests and have none to declare.

Provenance and peer review: Commissioned; not externally peer reviewed.
View Abstract