Editorials
Making patient relevant clinical research a reality
BMJ
2016
;
355
doi: https://doi.org/10.1136/bmj.i6627
(Published 23 December 2016)
Cite this as:

BMJ

2016;355:i6627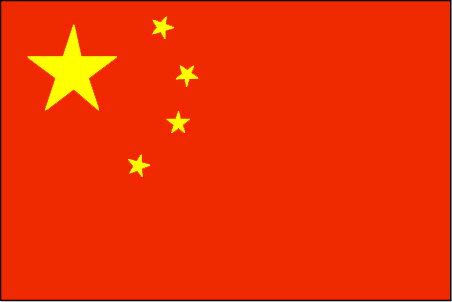 Chinese translation
该文章的中文翻译
All rapid responses
Rapid responses are electronic comments to the editor. They enable our users to debate issues raised in articles published on bmj.com. A rapid response is first posted online. If you need the URL (web address) of an individual response, simply click on the response headline and copy the URL from the browser window. A proportion of responses will, after editing, be published online and in the print journal as letters, which are indexed in PubMed. Rapid responses are not indexed in PubMed and they are not journal articles. The BMJ reserves the right to remove responses which are being wilfully misrepresented as published articles or when it is brought to our attention that a response spreads misinformation.
From March 2022, the word limit for rapid responses will be 600 words not including references and author details. We will no longer post responses that exceed this limit.
The word limit for letters selected from posted responses remains 300 words.
Many thanks indeed for your article. It's about time that researchers consulted patients about topics for research instead of just asking them to look over the lay summary of a Cochrane systematic review. One topic that I should be delighted if someone would consider is the possible connection between depression and cancer. Be warned: no profit will be made by a drug company in the conducting of this research.
With the use of Big Data it seems to me that it would be fairly simple, without compromising confidentiality, to link up prescriptions for antidepressants with subsequent diagnoses of cancer. I am particularly interested in the possible connection in the case of breast cancer, since this illustrates my own story, but there may well be a connection with other cancers as well.
This is not a new idea. Galen, in the second century A.D., observed that 'melancholy' women developed breast cancer. Lawrence LeShan, working as a psychotherapist with cancer patients in the USA, found that 'In almost all cases, damage had been done to the child's developing ability to relate early in life, usually during the first seven years'. (1) Subsequent stresses followed in adult life. My own experience running a cancer support group for 13 years also found that many patients themselves thought that their problems started with traumatic events, for instance, marriage break-up, redundancy, or long-term care for a disabled child or an elderly relative with dementia, leading to chronic stress. Some also spoke of childhood sexual abuse. Cancer had actually given them the excuse to seek counselling for the first time in their lives.
It seems to me that some cancers might well be prevented if talking therapy were offered to people in crisis rather than antidepressants or anxiolytics. It might even be possible that such drugs could be carcinogenic: but this is not likely to be mentioned in the British National Formulary. The harms of antidepressants are only now beginning to be fully appreciated, with the work of Peter Gøtzsche and others. (2) In the long term, if talking therapy were offered rather than drugs this could save the NHS money. But large-scale research needs to be done to provide clear evidence that this would indeed be helpful. Here, then, is my suggestion for someone to take up.
Heather Goodare
hm.goodare@virgin.net
1. Lawrence LeShan: You can fight for your life: emotional factors in the causation of cancer (Evans, New York, 1977, p.50)
2. Andreas Ø Bielefeld, Pia B Danbury and Peter C. Gøtzsche: Precursors to suicidality and violence on antidepressants: systematic review of trials in adult healthy volunteers. Journal of the Royal Society of Medicine 2016 Vol 109 (10) 381-392.
Competing interests: I have worked as a counsellor, but I am now retired.