Research
Association between prediabetes and risk of cardiovascular disease and all cause mortality: systematic review and meta-analysis
BMJ
2016
;
355
doi: https://doi.org/10.1136/bmj.i5953
(Published 23 November 2016)
Cite this as:

BMJ

2016;355:i5953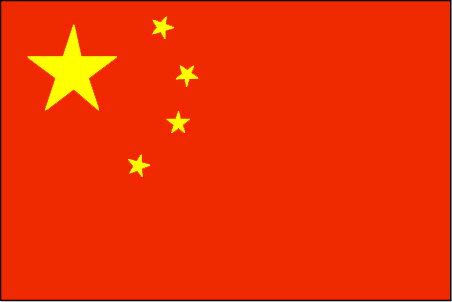 Chinese translation
该文章的中文翻译
All rapid responses
Rapid responses are electronic comments to the editor. They enable our users to debate issues raised in articles published on bmj.com. A rapid response is first posted online. If you need the URL (web address) of an individual response, simply click on the response headline and copy the URL from the browser window. A proportion of responses will, after editing, be published online and in the print journal as letters, which are indexed in PubMed. Rapid responses are not indexed in PubMed and they are not journal articles. The BMJ reserves the right to remove responses which are being wilfully misrepresented as published articles.
Cardiometabolic disorders such as diabetes are found to be highly associated with this novel syndrome [1], which in turn could lead to various adverse events including disability and death[2]. Clinicians are at constant alert for increased blood glucose in older subjects, and the older populations themselves are aware of taking good control of blood glucose level so as not to reach the state of diagnosable criteria of diabetes. However, impaired fasting glucose (IFG) or prediabetes seems to be underrated, although with high prevalence and not to forget the progression of IFG to the "devastating" diabetes state[3].
With the increase in frailty syndrome and pre-diabetes, it would not be disagreeable to investigate if pre-diabetics were at risk of being frail, although the literature on this topic is rare. Therefore, we would like to highlight the findings of our recent study in more than 10,000 community dwelling older adults [4]. Our study showed almost similar prevalence of frailty (nearly 12%) in pre-diabetics and non-diabetics. However, the incidence of frailty in pre-diabetics was found to be slightly higher 8.73% vs 7.04% in non-diabetics. The incidence of frailty in pre-diabetics was found to be higher with regards to almost all of the associated factors compared to non-diabetics. Pre-diabetics also showed an increased risk for incidence of frailty (adj. RR 1.28(p=0.0886), though it didn't reach the statistical significance level.
Here we have a difficult question: "Are prediabetic older adults at risk of being frail?". Based upon our findings we could say that pre-diabetes or impaired fasting glucose though not very distinct could be playing an intermediary role along with other risk factors in the acceleration of frailty. The pre-diabetic elderly population are also known to be at high risk of cardiovascular disease[5] which is a well established risk factor for frailty. Furthermore, prediabetics have low grade systemic inflammation and oxidative stress[6], leading to metabolic dysfunction which may be affecting the components of physical frailty continuously. So, on this basis we might want to be more concerned about prediabetic older adults. Lifestyle modifying intervention advice could be more beneficial, along with regular monitoring of blood glucose levels.
REFERENCES
1) García-Esquinas E, Graciani A, Guallar-Castillón P, et al. ; Diabetes and risk of frailty and its potential mechanisms: a prospective cohort study of older adults; J Am Med Dir Assoc. 2015;16(9):748–54.
2) Linda P. Fried Luigi Ferrucci Jonathan Darer Jeff D. Williamson Gerard Anderson; Untangling the Concepts of Disability, Frailty, and Comorbidity: Implications for Improved Targeting and Care; J Gerontol A Biol Sci Med Sci (2004) 59 (3): M255-M263. DOI: https://doi.org/10.1093/gerona/59.3.M255
3) David M. Nathan, MD1, Mayer B. Davidson, MD2, Ralph A. DeFronzo, MD3, Robert J et.al, Impaired Fasting Glucose and Impaired Glucose Tolerance:Implications for care, Diabetes Care 2007 Mar; 30(3): 753-759. https://doi.org/10.2337/dc07-9920
4) Jagadish Kumar Chhetri, Zheng Zheng, Xitong Xu, Cuihong Ma, Piu Chan; The prevalence and incidence of frailty in Pre-diabetic and diabetic community- dwelling older population: results from Beijing longitudinal study of aging II (BLSA-II);BMC Geriatrics (2017) 17:47 DOI 10.1186/s12877-017-0439-y
5) Yuli Huang, Xiaoyan Cai, Weiyi Mai, Meijun Li, Yunzhao Hu, Association between prediabetes and risk of cardiovascular disease and all cause mortality: systematic review and meta-analysis; BMJ 2016;355:i5953 doi: https://doi.org/10.1136/bmj.i5953
6) Yeboah J, Bertoni AG, Herrington DM, et al. Impaired fasting glucose and the risk of incident diabetes mellitus and cardiovascular events in an adult population: MESA (Multi-Ethnic Study of Atherosclerosis). J Am Coll Cardiol. 2011;58:140–6.
Competing interests: No competing interests
11 February 2017
Jagadish K Chhetri
Dr.
Prof. Piu Chan, Xuanwu hospital Capital medical university
Gerontopole- Institute on Aging-Toulouse university hospital
Toulouse, France
Huang et al. report, in a meta-analysis of cohort studies, an increased risk of cardiovascular outcomes and mortality in patients with hyperglycemia under the conventional cutoff for prediabetes.1 The association between glycaemia and cardiovascular risk is known to be direct and continuous, even within the conventional normal range, without a threshold, and stronger in patients with impaired glucose tolerance.2 To date, however, lowering glycaemia in patients with prediabetes, or with diabetes for that matter, has not been shown in randomized trials to reduce cardiovascular risk.3,4 The findings by Huang et al and the favorable cardiovascular effects recently uncovered in randomized trials vs. placebo of GLP-1 analogues and glycosuric agents may be tempting. Yet, it seems foolish to burden struggling healthcare systems with the detection and preventive care of otherwise healthy, low-risk people. Cui bono? Rather, we must respond with policies that promote social justice and public health.5
References.-
1. Huang Y, Cai X, Mai W, Li M, Hu Y. Association between prediabetes and risk of cardiovascular disease and all cause mortality: systematic review and meta-analysis. BMJ. 2016 Nov 23;355:i5953.
2. Balkau B, Shipley M, Jarrett RJ, et al. High blood glucose concentration is a risk factor for mortality in middle-aged nondiabetic men. 20-year follow-up in the Whitehall Study, the Paris Prospective Study, and the Helsinki Policemen Study. Diabetes Care. 1998 Mar;21(3):360-7.
3. Look AHEAD Research Group., Wing RR, Bolin P, Brancati FL et al. Cardiovascular effects of intensive lifestyle intervention in type 2 diabetes. N Engl J Med. 2013 Jul 11;369(2):145-54.
4. Rodríguez-Gutiérrez R, Montori VM. Glycemic control for patients with type 2 diabetes mellitus- our evolving faith in the face of evidence. Circ Cardiovasc Qual Outcomes. 2016 Sep;9(5):504-12.
5. Spencer Bonilla G, Rodriguez-Gutierrez R, M Montori V. What We Don't Talk About When We Talk About Preventing Type 2 Diabetes-Addressing Socioeconomic Disadvantage. JAMA Intern Med. 2016 Aug 1;176(8):1053-4.
Competing interests: No competing interests
01 December 2016
Rene Rodriguez-Gutierrez
Endocrinologist
Gabriela Spencer Bonilla, Victor M. Montori
Knowledge and Evaluation Research Unit, Mayo Clinic
200 1st St SW, Rochester, MN, USA
Prediabetes, prehypertension, metabolic syndrome, cardiovascular and mortality risk. When to start to treat?
Yuli Huang et al (BMJ 23 November 2016) confirm in a large meta-analysis that prediabetes increases the risk of cardiovascular disease, stroke and all-cause mortality.
These risks can be expected to increase even more if prehypertension and metabolic syndrome are also present. Since the incidence of hypertension and stroke is increasing, even in younger persons, we should identify those on the highest risk, the sooner the better.
An especial group to test on the potential benefits of prediabetes and hypertension management is relatively easy to identify at the first consultation.
They have obesity (BMI 30 plus), pre-hypertension (SBP 130 or more), mostly resting heart rate (RHR) over 75, and the product of BMI multiplied by the SBP and RHR, the Pulse Mass Pressure Product, is of 300,000 or more (normal is round 200,000, that is SBP 115 x RHR 72 x BMI 24).
They can mostly be predicted to have criteria for pre-diabetes and metabolic syndrome.
At which glucose or A1c and/or SBP threshold should they be managed?
Prof. Enrique Sánchez-Delgado, MD
Internal Medicine, Clinical Pharmacology and Therapeutics
Hospital Metropolitano Vivian Pellas
Managua
Competing interests: No competing interests
25 November 2016
Enrique J. MD Prof. Sanchez-Delgado
Internal Medicine-Clinical Pharmacology and Therapeutics
Hospital Metropolitano Vivian Pellas
Managua, Nicaragua