News
Royal colleges issue list of 40 unnecessary interventions
BMJ
2016
;
355
doi: https://doi.org/10.1136/bmj.i5732
(Published 26 October 2016)
Cite this as:

BMJ

2016;355:i5732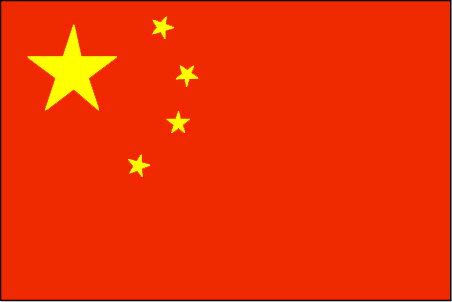 Chinese translation
该文章的中文翻译
The Academy of Medical Royal Colleges has issued a list of 40 tests, treatments, and procedures that it says are of little or no benefit to patients.1
The list has been created by the academy's member royal colleges and faculties, with input from patient groups and the National Institute for Health and Care Excellence, and released to mark the launch of the academy's Choosing Wisely campaign, which includes advice about treatments for doctors and patients.
The Choosing Wisely initiative aims to encourage doctors and patients to have a fully informed conversation about the risks and benefits of treatments and procedures before proceeding with them. It recommends that patients should always ask five key questions when seeking treatment: do I really need this test, treatment, or procedure; what are the risks or downsides; what are the possible side effects; are there simpler, safer options; and what will happen if I do nothing?
Examples in the list of how the volume of tests can be reduced include lessening the use of routine preoperative tests before minor or intermediate surgery, as most patients do not need them, and not routinely checking cholesterol concentrations of patients taking a statin at the recommended dose.
If a woman may have polycystic ovaries, a blood test to look for a typical hormone pattern should be ordered before considering further imaging, but blood tests are not usually necessary to check hormone concentrations if a woman over the age of 45 presents with typical symptoms of menopause, the list says. Imaging is also not likely to be useful in minor head injury, or for uncomplicated back pain not associated with "red flags," and radiculopathy does not usually require imaging.
For pregnant women, ultrasound scans should not be used to check if a baby is bigger than normal for its gestational age unless the mother has diabetes, and electronic monitoring of a baby's heart should not be offered routinely during labour unless the mother has a raised risk of complications.
In terms of treatment, plaster casts are not usually required for children with small "buckle fractures" on one side of the wrist or for patients with small fractures of the base of the fifth metatarsal on the outside of the foot, the list notes, as these can be treated with removable splints and boots. When patients are particularly frail or at the end of life, doctors should discuss with them discontinuing medicines that are not for control of symptoms, and life support should not be offered to patients at high risk of death or severely impaired functional recovery.
The Choosing Wisely campaign is part of a global initiative to reduce over-medicalisation. A similar list launched in the United States three years ago now includes over 450 recommendations for treatments or procedures that are judged as unlikely to benefit patients.
Sue Bailey, chair of the Academy of Medical Royal Colleges, said, "We all have a duty to look after resources in healthcare, especially when the NHS is under so much pressure, but that's not the main motivation for this initiative. What's much more important is that both doctors and patients really question whether the particular treatment is really necessary. Medicine or surgical interventions don't need to be the only solution offered by a doctor and more certainly doesn't always mean better."
Katherine Murphy, chief executive of the Patients Association, said, "This list acts as an important reminder that reviewing current practice in medicine is important, not just because it can help us improve on good and bad experiences, but also because sometimes habits form with little justification for them."
However, she questioned, "Why has a list of unnecessary treatments surfaced so late in the day in light of well documented and huge financial pressures on the NHS? Surely NHS leaders and healthcare professionals should have considered cost saving measures like this early on? If this advice is so obvious to healthcare professionals, why was more not done before this point to rectify the situation?"
While it was important that good quality health education and information were available to patients, Murphy added, "It is not good enough for medical professionals and healthcare leaders to put the onus on patients to ask questions about the care they receive. Yes, this is an important part of a patient taking control and understanding their health and social care, but it is natural to defer to a doctor's expert advice, and doctors should play a lead role in this."
View Abstract