Practice
Clinical updates
Giardiasis
BMJ
2016
;
355
doi: https://doi.org/10.1136/bmj.i5369
(Published 27 October 2016)
Cite this as:

BMJ

2016;355:i5369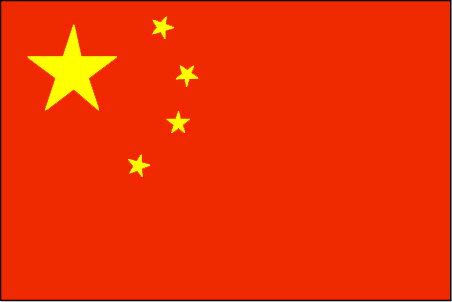 Chinese translation
该文章的中文翻译
Corrado Minetti

, postdoctoral research assistant

1

,

Rachel M Chalmers

, consultant clinical scientist and head of unit

2

,

Nick J Beeching

, senior lecturer in infectious diseases

3

,

Chris Probert

, professor of gastroenterology

4

,

Kenneth Lamden

, general practitioner

5
1Vector Biology Group, Liverpool School of Tropical Medicine, Liverpool, UK
2Cryptosporidium Reference Unit, Public Health Wales Microbiology ABM, Singleton Hospital, Swansea, UK
3Clinical Sciences Group, Liverpool School of Tropical Medicine, Liverpool, UK
4Institute of Translational Medicine, University of Liverpool, Liverpool, UK
5Wingate Medical Centre, Kirkby L33 6YJ, UK
Correspondence to: K Lamden

kenneth.lamden{at}gmail.com
What you need to know
The number of patients detected with Giardia will increase as routine testing of stool samples using highly sensitive diagnostic tests becomes more widespread

Most patients with Giardia in the UK acquire their infection in the UK and not from overseas travel

Tinidazole and metronidazole are equally effective as first line treatments, although tinidazole has a simpler regimen and fewer side effects

Second line agents used in cases of treatment failure are unlicensed for giardiasis in the UK but are routinely used in many countries

Asymptomatic carriage of Giardia is common among household contacts, and testing of contacts is indicated in treatment failure and in household clusters
Giardia is a leading but treatable cause of infectious gastroenteritis worldwide, with a reported prevalence of 2-7% in high income countries and 2-30% in low income countries.1 Giardiasis is included in the World Health Organization Neglected Diseases Initiative owing to its burden and association with poverty.2 Its incidence in the United Kingdom is underestimated because of the lack of diagnostic sensitivity of traditional faecal microscopy3 and the mistaken belief that it is mostly acquired abroad, so often only people reporting foreign travel are tested. This update discusses the epidemiology, clinical presentation, diagnosis, and management of giardiasis specifically in high income countries.
Sources and selection criteria
We searched PubMed and Medline from 1980 to 2016 for authoritative reviews and research articles on Giardia and giardiasis, which were added to clinical experience, national guidelines, and personal reference collections. We also searched the Cochrane database and reference lists in review articles. Searching was limited to publications in English.
What is Giardia?
Giardia lamblia (synonyms G duodenalis and G intestinalis) is a flagellated protozoan. Giardia is transmitted through the ingestion of the infective cyst stage shed in human or animal faeces and might be present in faecally contaminated water, food, or fomites. …
View Full Text
Log in
Log in using your username and password
Log in through your institution