Clinical Review
State of the Art Review
Health consequences of shift work and insufficient sleep
BMJ
2016
;
355
doi: https://doi.org/10.1136/bmj.i5210
(Published 01 November 2016)
Cite this as:

BMJ

2016;355:i5210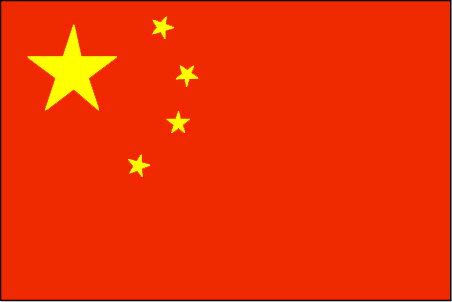 Chinese translation
该文章的中文翻译
John Axelsson

, associate professor

3
Correspondence to: G Kecklund

goran.kecklund{at}su.se
Abstract
This review summarises the literature on shift work and its relation to insufficient sleep, chronic diseases, and accidents. It is based on 38 meta-analyses and 24 systematic reviews, with additional narrative reviews and articles used for outlining possible mechanisms by which shift work may cause accidents and adverse health. Evidence shows that the effect of shift work on sleep mainly concerns acute sleep loss in connection with night shifts and early morning shifts. A link also exists between shift work and accidents, type 2 diabetes (relative risk range 1.09-1.40), weight gain, coronary heart disease (relative risk 1.23), stroke (relative risk 1.05), and cancer (relative risk range 1.01-1.32), although the original studies showed mixed results. The relations of shift work to cardiometabolic diseases and accidents mimic those with insufficient sleep. Laboratory studies indicate that cardiometabolic stress and cognitive impairments are increased by shift work, as well as by sleep loss. Given that the health and safety consequences of shift work and insufficient sleep are very similar, they are likely to share common mechanisms. However, additional research is needed to determine whether insufficient sleep is a causal pathway for the adverse health effects associated with shift work.
Introduction
The definition of shift work usually encompasses work time arrangements outside of conventional daytime hours, which includes fixed early morning, evening, and night work, as well as roster work and rotating three shift work. The term rotating three shift work implies that employees rotate (alternate) more or less regularly between a day, an evening, and a night shift. About 29% of workers in the United States have work time arrangements outside of the normal workday of 0600-1800,1 and many of these work nights. EU statistics from 2015 showed that about 19% of all employees work nights at least once a month.2
Shift work forcefully disrupts the normal sleep-wake cycle, leading to short sleep and excessive fatigue.3 4 Evidence has suggested that shift work may also affect long term health and safety, with several studies reporting elevated risks for breast cancer and coronary heart disease.5 The evidence is inconsistent, however, and it is now accepted that shift work is not a definite causal factor for chronic disease.6 A critical problem preventing progress in the field concerns a poor understanding of the pathways and mechanisms by which shift work may lead to chronic health problems.
Robust support exists for insufficient sleep causing adverse immunological and metabolic changes,7 causing cognitive impairments,8 9 and increasing the risk for chronic diseases.10 11 Thus, short sleep or poor sleep quality (that is, insomnia related symptoms) could be a mediator of the relation between shift work and adverse health effects. Although several narrative reviews have assessed how shift work affects sleep, very few discuss whether insufficient sleep could lead to impaired health.
The aim of this review is to critically evaluate the evidence for links between shift work, chronic health problems, and occupational accidents. A central theme concerns whether insufficient sleep is a plausible mechanism of adverse health outcomes among shift workers. To expose the role of sleep as a pathway for chronic disease and accidents in shift work, we also examined the epidemiological link between short sleep, as well as poor sleep quality, and the same health outcomes used in the review of shift work and health. Furthermore, we reviewed recent experimental models related to sleep loss, circadian disruption, and physiological changes indicative of future adverse health consequences.
Sources and selection criteria
We did a literature search to evaluate the link between shift work, sleep, and chronic health problems (see supplement for details). We included the following health outcomes: coronary heart disease, stroke, cancer, type 2 diabetes, obesity (weight gain), depression, occupational accidents/injuries, all cause mortality, coronary heart disease mortality, and cancer mortality. The review covers both experimental and epidemiological studies and is primarily based on systematic reviews and meta-analyses rather than original studies. The literature search used three databases (PubMed, PsycINFO, and Cochrane Library), with 22 February 2016 as the latest search date. We included systematic reviews and meta-analyses that contained at least one sub-analysis based on studies with a case-control or a prospective or randomised design, were published between 2006 and 2016, were written in English, and incorporated the above mentioned chronic diseases. Systematic reviews and meta-analyses published before 2006 are rare, and the aim was to focus on the most recent findings. We excluded systematic reviews and meta-analyses limited to cross sectional studies, simulated night work, or non-working populations (such as adolescents), as well as those that did not adhere to the PRISMA (preferred reporting items for systematic reviews and meta-analyses) or QUOROM (quality of reporting of meta-analyses) guidelines. We found very few systematic reviews and meta-analyses on shift work and disturbed sleep, and we decided to accept also narrative reviews, systematic reviews that included observational studies using a cross sectional design, and recent articles on this topic. Inclusion criteria for sleep outcomes were sleep duration, short sleep, and disturbed sleep (or synonyms such as poor sleep quality and insomnia), whereas studies on sleep apnoea, narcolepsy, and hypersomnia were excluded. The literature review concerning mechanisms is primarily based on systematic reviews and meta-analyses, but it also includes narrative reviews and articles when considering recent models and findings of potential mechanisms by which disturbed sleep may lead to chronic disease and accidents.
Shift work and sleep
A systematic review and meta-analysis has summarised the effect of shift work on habitual sleep quality in epidemiological studies.12 On the basis of seven prospective studies, the review showed a trend towards an increased risk for shift workers to develop chronic sleep disturbances, such as insomnia symptoms (risk ratio 1.16, 95% confidence interval 0.97 to 1.38).12 However, a systematic review on sleep in shift work in the offshore petroleum industry found that shift workers reported more sleep problems than did day workers.13
Subjective sleep quality in relation to specific shifts has been extensively studied, but we found no systematic review. Narrative reviews indicate a strong circadian effect on subjective sleep quality.14 Sleep episodes that end close to the circadian trough (that is, before starting early morning shifts) are often perceived as non-refreshing, and awakening is difficult.14 Daytime sleep occurring after a night shift normally has short subjective sleep latency with relatively few awakenings throughout the sleep, but it is usually terminated prematurely after four to six hours.15
Many studies have assessed the effects of shift work on sleep duration, but systematic reviews are rare. A meta-analysis based on subjective sleep duration showed that daytime sleep after night work was the shortest (mean 5 h 51 min), whereas the longest sleep occurred after evening shifts (8 h 2 min).16 Sleep before morning shifts (6 h 37 min) is also restricted, particularly with an early start time (before 0600)15 or if preceded by an evening shift.17 A systematic review concluded that short recovery times (<11 h) between shifts drastically shorten sleep duration.17 Another characteristic of shift schedules that influences sleep duration is speed of rotation. Slowly rotating schedules (four to seven consecutive shifts of the same type) gave a slightly longer sleep duration (6 h 56 min) than did rapidly rotating schedules (defined as one to three similar shifts in a row: 6 h 31 min). We found no systematic review on sleep duration on days off in connection with shift work. However, observational studies suggest that sleep is extended above 8 h for the first day off after a spell of work shifts.18
Most studies on sleep and shift work concern the acute, shift related, effects on sleep duration. The degree to which shift workers are able to sleep and recover between work shifts is poorly understood. A narrative review estimated that the difference in sleep duration for permanent day workers (mean 7 h 37 min) and shift workers (7 h 23 min to 7 h 37 min) was small when considering sleep over an entire shift cycle.19 The longest sleep duration over an entire shift cycle was found for permanent evening workers (7 h 57 min). Thus, evidence supports acute sleep loss but not chronic sleep loss among shift workers. It is still possible that shift schedules with few days off, limited rest time between shifts, or a low frequency of evening shifts, may be related to chronic sleep loss.
Subjective reports often overestimate sleep duration, and objective assessments with polysomnography in shift workers are rare. Several reviews concluded that polysomnography recorded day sleep periods (after night shifts) were only about 5.0-5.5 h, and sleep periods before early morning shifts were 5.5-6.0 h.14 20 Notably, the reduced sleep duration for both these sleep periods involved less stage 2 and rapid eye movement sleep, whereas slow wave sleep was unaffected.14 Suppressed slow wave sleep seems to be present only when early awakenings are anticipated, as in the case of on-call work or before early morning shifts.15 21 22
The sleep problems reported by shift workers are usually linked to excessive sleepiness, occurring during periods with night work or early morning work or when the recovery time between shifts is reduced.4 When the work schedule related sleep/wake problems become chronic (that is, symptoms last for at least three months), the worker fulfils the criteria for "shift work sleep disorder" (SWD), which is a clinical circadian rhythm sleep disorder according to the international classification of sleep disorders.23
The prevalence of SWD has been estimated to be 10-23% in rotating shift and night shift workers.4 Virtually all studies on SWD are cross sectional, but one longitudinal study in nurses found that new cases of SWD were more prevalent in those with more night shifts.24 The cross sectional studies show that workers with SWD report more health complaints and sleepiness related accidents, although these studies do not permit any conclusions to be drawn about a cause-effect relation.4
To sum up, both subjective and objective sleep measures indicate that night work and early morning work are associated with reduced sleep and that about 20-30% of shift workers report insufficient sleep and excessive sleepiness in relation to night and early morning work.
Shift work, insufficient sleep, chronic disease, and occupational accidents
Shift work is associated with a wide range of health and safety problems. This section summarises the knowledge on how shift work affects health and safety related outcomes. Table 1⇓ and box 1 summarise the results; the table also summarises the findings for short sleep duration and poor sleep quality for the same outcomes.
Box 1: Key health risks in shift work
Shift work including night work is prospectively associated with increased risk for:
Sleep loss in connection with early morning and night shifts

Occupational accidents

Obesity/weight gain

Type 2 diabetes

Coronary heart disease

Breast, prostate, and colorectal cancer
Cardiovascular disease
The largest systematic review and meta-analysis comprised 34 observational studies examining the association between shift work and coronary heart disease, including more than two million people, and concluded that shift work was associated with myocardial infarction (pooled relative risk 1.23, 95% confidence interval 1.15 to 1.31) and ischaemic stroke (1.05, 1.01 to 1.09).25 The analysis of various characteristics of shift schedules found that the highest risks related to night shifts (relative risk 1.41), whereas evening shift work was not significantly related to coronary heart disease.25
However, an earlier systematic review was more cautious and concluded that limited evidence existed for a causal relation between shift work and heart disease.26 Despite most of the studies (n=14) showing an association between shift work and coronary heart disease, it was not possible to rule out biases relating to methodological problems such as inadequate confounder control, selection bias, and misclassification due to very crude measures of night work exposure.
Metabolic disorders
Considerable data exist on how shift work affects metabolic disorders, and two systematic reviews conclude that shift work increases the risk for becoming overweight or obese.27 28 Meta-analyses and systematic reviews published in the past three years also conclude that shift work increases the risk for developing type 2 diabetes. The first meta-analysis included 12 cohort studies with 226 652 participants and found a pooled adjusted odds ratio of 1.12 (95% confidence interval 1.06 to 1.19).29 A second meta-analysis based on 10 cohort studies found an odds ratio of 1.15 (1.08 to 1.22) after adjustment for several confounders.30 These results are in line with a previous systematic review of cohort studies.31
Breast cancer
In 2007 the International Agency for Research on Cancer (IARC) concluded that shift work involving night work and circadian disruption probably increases the risk for breast cancer.32 Since then, several systematic reviews and meta-analyses have been published on the subject. Three reviews concluded that insufficient or limited evidence existed for an association between night shift work and breast cancer,33 34 35 whereas four reviews showed that particularly long exposure to night work (>20 years) was associated with an elevated risk for breast cancer.36 37 38 39
Some of the reviews support a dose-response relation.36 38 39 One estimated that each five year increment of night work was associated with an approximately 3% higher risk of breast cancer. The systematic reviews that did not find sufficient support for an association between night work and breast cancer highlighted methodological weaknesses including the limited number of studies, the heterogeneity between the studies, the weak associations, and that many of the prospective studies that found an association were conducted among specific occupational groups such as nurses and flight attendants. Consequently, there is a risk that the results can be explained by bias, chance, or confounding factors.33 Several of the recent reviews also raise methodological problems related to the assessment of exposure to night work and shift work. Thus, more detailed exposure data on the shift schedules are needed—for example, whether the shift system is rotating or involves permanent shifts, whether rotation is regular or irregular, and accumulated time with non-daytime work hours.40
Other disorders
We found two reviews on night shift work and prostate cancer. A systematic review from 2012 identified four studies with mixed results.41 However, a meta-analysis published in 2015 based on eight studies reported a significantly increased risk, including a dose-response relation, for prostate cancer.42 The relative risk was 1.24 (95% confidence interval 1.05 to 1.46), with a 2.8% (0.3% to 5.4%) increase in risk for each five years' duration of night shift work. A recent meta-analysis has also shown an elevated risk for colorectal cancer with night shift work.43 The literature search did not obtain any systematic review or meta-analysis on shift work and depression.
Mortality
Some of the recent meta-analyses on shift work and chronic disease have calculated pooled risk ratios for mortality. One found no significant association with cardiovascular mortality (risk ratio 1.04).25 Another showed a small significantly increased risk for cardiovascular death (1.03, 1.00 to 1.05), whereas the pooled risk ratio was non-significant for cancer related death and all cause death.39
Workplace accidents
The literature search found two systematic reviews of workplace accidents and shift work. One of the reviews included three cohort studies on rotating shift work and permanent night work.44 The relative risks were significantly elevated in all studies (ranging between 1.21 and 1.36), with no difference between rotating shift work and permanent night work. A systematic review of night work and shift work in the offshore petroleum industry showed mixed results for accidents.13 The literature search did not obtain a systematic review or meta-analysis on commuting accidents and night work; however, a few studies show an elevated risk for car accidents in drives following night shifts.45 46
Effects of short sleep
The epidemiological link between short sleep (defined as four to seven hours of sleep a night) and the health outcomes that had elevated risks with shift and night work showed a high correspondence. Thus, short sleep increased the risk for coronary heart disease,47 48 stroke,49 50 type 2 diabetes,30 51 obesity/weight gain,52 53 and workplace accidents.54 Short sleep was also associated with an elevated risk for depression and mortality.55 56 57 On the other hand, one systematic review found no association between short sleep duration and weight gain,58 and two meta-analyses found no increased risk of breast cancer.38 59
Effects of sleep quality
A significant association existed between poor sleep quality and occupational injuries,54 60 coronary heart disease,61 type 2 diabetes,30 51 depression,62 and to some extent all cause mortality as well as coronary disease mortality.63 A few of the meta-analyses examined specific symptoms of insomnia and found that difficulties initiating sleep were associated with type 2 diabetes, all cause mortality, and coronary disease mortality.51 63 Symptoms such as difficulty maintaining sleep and early morning awakening show mixed results, although a systematic review reported an elevated risk for type 2 diabetes with difficulties maintaining sleep.51 Non-restorative sleep has also been associated with a 17% increase in risk for all cause mortality.63 We found relatively few systematic reviews and meta-analyses on poor sleep quality, and we did not obtain any reviews that fulfilled our search criteria for the effects on stroke, cancer, or obesity/weight gain.
Summary
To conclude, moderate but not conclusive support exists for a link between shift work and adverse health outcomes relating to cardiovascular disease, type 2 diabetes, cancer, and occupational accidents. The results also suggest that schedules with night work induce larger risks than do shift systems limited to day and evening shifts. Similar findings (that is, related to cardiometabolic diseases and occupational accidents) have been observed for short sleep and poor sleep quality. The corresponding significant associations between shift work and disturbed sleep support the hypothesis that short sleep or poor sleep quality (experience of insomnia symptoms) is a plausible pathway for how shift work increases the risk for adverse health outcomes and accidents.
Mechanisms linking shift work with adverse health outcomes
A better understanding of the mechanisms that link shift work with adverse health outcomes is important so that better scheduling, legislation on working hours, screening for biomarkers and disorders, and countermeasures can be prioritised. Figure 1⇓ illustrates a model of how central pathways for how shift work related behaviours may lead to acute cognitive impairments and accidents and to the development of chronic disease. A comprehensive review of all possible mechanisms is beyond the scope of this article, so the focus is on mechanisms linked to shift work and disturbed sleep.
Several recent reviews concern possible mechanisms by which shift work may lead to adverse health outcomes.6 28 64 65 66 67 The proposed mechanisms can be roughly divided into behavioural mechanisms such as altered eating habits, psychosocial stress related to work-life balance, and physiological mechanisms such as cardiometabolic stress. A vital and often neglected aspect is that many workers tolerate shift work well, and understanding of why some people are more resilient to shift work than others is poor.
Behavioural mechanisms
Shift work is believed to alter several behaviours including light exposure, eating patterns, sleep patterns, physical activity, smoking, and alcohol use, but few systematic reviews and meta-analyses have looked at these. When working nights, shift workers are exposed to more light at night and less daylight because they are sleeping during the day.68 This would presumably result in reduced melatonin concentrations during the night, but field studies are inconclusive.69
Sleeping during the day, at least when in darkness, can shift the circadian phase.70 A recent narrative review reported that shift work was linked to irregular eating, eating at the wrong circadian phase, and poorer quality of food.71 Although the total energy intake on alternating shifts seems to be similar or slightly increased during night shifts, support exists for shift workers eating more carbohydrates (related to snacking) and less fruit.71 A typical pattern seems to be that night workers eat several small meals across the waking period, and hence at circadian phases that are not optimal for post-prandial responses (that is, related to impaired glucose tolerance and worse blood lipid profiles).72
A recent meta-analysis also concluded that long working hours (>48 hours a week) is prospectively related to increased use of alcohol (odds ratio 1.12) compared with the standard 35-40 hour work week.73 We found no meta-analysis or systematic review, but there are some indications that shift workers report smoking more often6 74 and engage less in physical activity.75 Caffeine is the most widely used psychoactive drug in the world and is commonly used to mitigate sleepiness and improve performance.76 Although it is often assumed that shift workers consume large amounts of coffee to remain alert, data on their coffee intake and whether they engage in particular strategies to improve alertness are lacking.
Psychosocial stress
Health problems with shift work may also derive from disruption of social rhythms.77 Working at times and on days that do not fit well with the worker's social and family commitments can lead to a conflict between work and family demands, which may lead to a poor work-life balance. A systematic review showed that shift work negatively affects work-life balance and that work-life imbalance is associated with poor subjective health.77
Psychosocial work stress is also related to chronic disease, such as coronary heart disease.78 It has been suggested that shift work is associated with higher psychosocial work stress, in particular lower job control,74 and lower individual control over work times.79 Shift work has also been linked to lower socioeconomic class.74 80 Hence, the health risks associated with shift work may be partly mediated by elevated psychosocial stress from both work and private life.
Physiological mechanisms
Several physiological mechanisms are hypothesised to link shift work with accidents and adverse health. The most acknowledged and recently proposed links are reviewed below and are also illustrated in figure 1⇑.
Individual differences in resilience to shift work
Some people are more affected by shift work than others, as recently reviewed.66 Importantly, people are vulnerable to insufficient sleep in different ways; whereas some people are impaired on certain tasks when deprived of sleep, others become impaired on other tasks.128
The genetic make-up is clearly an important predictor of why some people are more vulnerable to shift work and insufficient sleep than others. Polymorphisms in genes associated with homeostatic processes and circadian rhythms also relate to individual differences in sleep pressure, fatigue, and performance.72 128 129 130 131 The PER3 gene, for example, is related to multiple phenotypic variables associated with sleep quality, sleep timing, and vulnerability to sleep loss.131 132 A repeated finding is that people with the long PER3 polymorphism (PER3−/5) have a morning preference, and night workers with this polymorphism are more fatigued and tend to have earlier circadian phases, indicating a lack of adaptation to night work.72 132
These findings indicate that the phenotypes most apt at tolerating shift work are evening types—that is, those more resilient to sleep loss in the morning hours (at least regarding fatigue)132 133—and those with an ability to sleep at different times during the day.66 Other aspects, such as languidity, neuroticism, low scores on extraversion,66 having low testosterone concentrations, and a long sleep need,18 may relate to poor shift work tolerance, but the causality of these relations are unclear.
Although understanding of aspects that may help the adaptation to shift work in the short term is growing, knowledge is lacking about characteristics of shift workers that reduce or increase the risk of developing diseases over longer time periods. Large individual differences in vulnerability to shift work exist. On the basis of current evidence, people who are unable to sleep during the day, take naps, and/or adapt their circadian phase to shift timing, as well as those who are sensitive to sleep loss, should be cautious about shift work.
Intervention studies
Relatively few controlled intervention studies on health and sleep problems in shift work have been conducted. A systematic review published in 2014 identified 44 studies that had examined organisational and individual interventions to improve sleep and health in connection with night work.134 The organisational interventions concerned characteristics of shift systems, and the individual strategies focused on controlled light exposure (during the night shift), behavioural countermeasures (such as physical activity and health education), and pharmacological countermeasures (such as melatonin and hypnotics134). The only organisational intervention that tended to show positive effects on sleep was forwardly rotating shift schedules (that is, morning-evening-night); however, only three out of six studies showed a significant improvement. Exposure to bright light before or during night shifts when combined with light blocking glasses during leisure time seemed to promote adaptation to shift work, which in turn had beneficial effects on sleep.134 However, the findings were inconsistent and several studies failed to show significant improvements in sleep quality or sleep duration. Although light can improve alertness and adaptation on night shifts, it could also cause circadian disruption and increase the risk for cancer.83
Behavioural and pharmacological interventions have shown inconsistent effects on health indicators in shift workers.134 A systematic review published in 2014 (based on 15 randomised, placebo controlled trials) found low quality evidence for melatonin being a countermeasure against sleep problems after a night shift.135 No conclusions could be drawn about the effectiveness of hypnotics against sleep problems in relation to night work, as too few studies were identified.135 Although only weak evidence exists for the effect of caffeine and other alertness enhancing drugs (such as modafinil) in mitigating sleepiness during night shifts,135 a systematic review on studies of simulated shift work showed that caffeine might be an effective intervention for improving alertness in shift workers.112
The benefits of forward rotating shift systems for sleep were also found in an earlier systematic review, whereas insufficient evidence existed to support that long (≥12 h) shifts and timing of shifts influenced duration and quality of sleep.136 As discussed previously, a systematic review found that short (<11 h) recovery time between shifts was associated with more sleep disturbances.17 We identified two systematic reviews on characteristics of shift schedules and health related outcomes.77 137 Of the included studies, 40 were observational, five had a prospective design with a control group, and nine had fewer than 20 participants. The low number of longitudinal studies and the poor methodological quality made drawing conclusions about whether certain shift aspects were associated with a reduced risk of adverse health outcomes impossible.137 It was still concluded that a change from backward to forward rotation, and switching from slow to fast rotation, slightly improved subjective health indices.77
Scheduled napping is commonly used to alleviate severe fatigue during night work and long work shifts. A recent systematic review found limited support for enhanced alertness when short naps were taken during the night shift.138 This review did not find that naps caused severe sleep inertia immediately after awakening.138 However, many of the studies had small sample sizes, and only one was a randomised controlled trial. A small, but conceptually important, study on shift working policemen found that light exposure allowed for partial adaptation to night work and positive effects on sleep and performance.126
Recent studies indicate that clinical sleep disorders such as sleep apnoea are common among shift workers.139 140 It is plausible that sleep disorders increase the risk for adverse health and occupational accidents in shift work. Although few data exist, it is likely that screening and treatment of sleep disorders may be an efficient way to improve safety and health in shift workers.
Overall, the intervention studies that aimed to mitigate the adverse health effects of shift working were of poor quality. The lack of randomised controlled trials and well powered studies restricts the possibility to draw evidence based conclusions on the efficacy of the interventions. The strongest support for improving sleep is for use of forwardly rotating schedules and allowing at least 11 hours of recovery time between shifts (see box 2).
Box 2: Organisational and individual countermeasures*
Mitigation of the health and safety risks associated with shift work involves:
Shift schedules should minimise insufficient sleep and circadian disruption and be characterised by forward and rapid rotation, have a minimum of 11 hours of recovery time between shifts, and avoid long weekly working hours (<60 hours) and work shifts (<10 hours)

Offer shift workers a high degree of individual working time control and regulate excessive working hours (including overtime and double work)

Regularly screen (and offer treatment) for clinical sleep disorders among shift workers

Educate shift workers on individual strategies that can mitigate acute sleep and fatigue problems and protect long term health:

Knowledge on sleep hygiene; how to prioritise sleep and recovery before, during, and after work periods; and napping before and during night shifts

Knowledge of how to use caffeine and bright light exposure at night to promote adaptation and performance

A healthy lifestyle for shift workers includes a healthy diet, limited night time eating, physical activity, and avoidance of smoking and excessive alcohol intake
*The guidelines for countermeasures are mainly based on narrative reviews
Conclusions
This review highlights the associations between shift/night work and occupational accidents/injuries, worse job performance, obesity and weight gain, type 2 diabetes, coronary heart disease, stroke, and cancer of the breast, prostate, and colorectum. However, systematic reviews and meta-analyses also show inconsistency between studies, and the number of studies is small for several of the outcomes. Many of the studies are subject to bias owing to low quality of the assessment of exposure, which may have caused misclassification of exposure to shift and night work. Therefore, insufficient evidence exists to show that shift work is a causal factor for chronic disease.6
The relations between shift work and chronic diseases correspond with findings of meta-analyses and systematic reviews for insufficient sleep, which supports the assumption that sleep may be a mechanism of adverse health outcomes among shift workers. Furthermore, the review of possible mechanisms shows experimental support for sleep deprivation and poor sleep quality causing cardiometabolic stress and cognitive impairments. These are likely underlying factors in the increased risk for accidents, obesity, type 2 diabetes, and coronary heart disease observed in shift work. However, limited epidemiological support exists for cardiometabolic stress and cognitive impairments in field studies of shift work, and a causal link between shift work, disturbed sleep, and health risks could not be established.
Systematic reviews on shift scheduling and individual strategies to mitigate sleep/wake problems and health risks associated with shift work showed inconsistent results, which restricted the possibility to make conclusions about their efficacy. The best supported method for improving sleep in shift workers includes having a forward rotating shift system (day-evening-night) and avoiding short recovery periods (<11 h).
Further research
To improve knowledge of whether sleep is a causal mechanism for the link between shift work and health risk, the gap between epidemiological studies and laboratory experiments needs to be bridged

Findings from experimental laboratory studies need to be replicated in large scale prospective field studies with shift workers

The measurements in studies of shift work and health should involve objective assessments of working times, sleep, physiological mechanisms, and health outcomes

More research is needed on whether workers with disturbed sleep are more susceptible than others to shift work

Such studies should have a longitudinal design and allow for screening of shift work disorder and other sleep disturbances (for example, sleep apnoea)

Evidence based guidelines are needed for recommendations of shift scheduling and organisational and individual countermeasures.
Footnotes
We thank Tina Sundelin, Department of Clinical Neuroscience, Karolinska Institutet, Sweden, for comments on the manuscript.

Contributors: GK and JA initiated and planned the review. GK was responsible for the literature search on shift work, sleep, and health outcomes. JA was responsible for the literature search for the section related to mechanisms. GK and JA were responsible for the analysis and interpretation of the literature and for writing the manuscript. GK and JA agreed on the final manuscript. GK is the guarantor.

Funding: JA has been supported by funding from the Strategic Research Programme in Diabetes at Karolinska Institutet, Stockholm, Sweden, and by AFA Insurance. GK has been supported by funding from Nordforsk (the Nordic Program on Health and Welfare) for the project "WOW: Working hours, health, well-being and participation in working life."

Competing interests: We have read and understood BMJ policy on declaration of interests and declare that we have no competing interests.

Provenance and peer review: Commissioned; externally peer reviewed.

Patient involvement: The BMJ did not request patient input on this article when it was commissioned.
View Abstract