Editorials
NSAIDs and the failing heart
BMJ
2016
;
354
doi: https://doi.org/10.1136/bmj.i5163
(Published 28 September 2016)
Cite this as:

BMJ

2016;354:i5163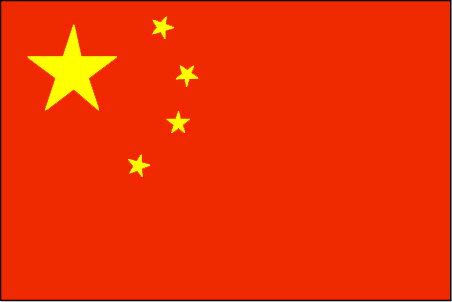 Chinese translation
该文章的中文翻译
All rapid responses
Rapid responses are electronic comments to the editor. They enable our users to debate issues raised in articles published on bmj.com. A rapid response is first posted online. If you need the URL (web address) of an individual response, simply click on the response headline and copy the URL from the browser window. A proportion of responses will, after editing, be published online and in the print journal as letters, which are indexed in PubMed. Rapid responses are not indexed in PubMed and they are not journal articles. The BMJ reserves the right to remove responses which are being wilfully misrepresented as published articles.
Not all NSAIDs are the same. Patrono et al.(1) repofted in 1984 that sulindac uniquely did not reduce production of prostacycline in the renal medulla and did not adversely affect renal function in patients with glomerular disease. The reasons were that sulindac is highly protein-bound, so little is filtered into to the renal tubules, and that which does reach the renal tubule is oxidized back to the inactive prodrug. Then in 1986 we reported (2) that in a random-sequence complete crossover study in patients with hypertension stabilized on a diuretic and beta-blocker, sulindac actually lowered blood pressure compared to placebo, whereas naproxen and piroxicam both raised blood pressure. Sulindac lowered urinary levels of thromboxane metabolites to the same extent as naproxen and piroxicam, but did not reduce prostacycline metabolites to the same extent. Physicians who forget these lessons are, as forecast by Santayana, doomed to repeat the mistakes of the past.
1. Ciabattoni G, Cinotti GA, Pierucci A, et al. Effects of sulindac and ibuprofen in patients with chronic glomerular disease. Evidence for the dependence of renal function on prostacyclin. N Engl J Med 1984; 310(5): 279-83.
2. Wong DG, Spence JD, Lamki L, McDonald JWD. Effect of non-steroidal anti-inflammatory drugs on control of hypertension by beta-blockers and diuretics. Lancet 1986; 1(8488): 997-1001.
Competing interests: No competing interests
04 October 2016
J. David Spence
Clinical Pharmacologist
Robarts Reseach Institute, Western University
1400 Western Road, London, ON, Canada N6G 2V4
Last week's Editor's Choice pointed out that what we don't have is patient centred care. This week we want to limit the options available. To put OTC NSAIDs in perspective, the main risk under discussion is in those with heart failure, but the vast majority of such patients will be under the care of a GP already. That aspect of the problem is to ensure that doctors are suitably educated and adequate advice has been given to these patients about NSAIDs (and hopefully about salt and excess alcohol) and to record the advice, and flag the risk, on the surgery computer. Similarly where high doses are concerned there is likely to be medical input already. So is the suggestion that before any prescription of NSAIDs we should screen those without overt cardiac symptoms, perhaps with an echocardiogram, before prescription?
For patients, this would come at a bad time as other moderately effective analgaesic compounds are also under a cloud and rapid access to professional advice is becoming increasingly difficult, particularly for minor pains. The research paper specifically stated that OTC NSAIDs were not investigated so it seems inappropriate to suggest withdrawing them on these results
If we are to tackle the problems of OTC drugs we need to look to better education of the public – and of doctors on how to discuss what is being taken by the patient in a non-judgemental way and the need to monitor those who are known to be taking NSAIDs on a regular basis. Improvements in the packaging and patient information leaflets would also be a good start. OTC NSAIDs need clearer warnings about risks to heart, kidney and gut particularly for the elderly. But we must learn to live with the range of OTC drugs available and not always insist on being in control. That is incompatible with shared care.
Competing interests: Frequent user of OTC medication over the years