Practice
Anticancer chemotherapy in teenagers and young adults: managing long term side effects
BMJ
2016
;
354
doi: https://doi.org/10.1136/bmj.i4567
(Published 07 September 2016)
Cite this as:

BMJ

2016;354:i4567
Infographic available
Click here for a visual overview of long term side effects, including principal causitive drugs, risk factors and management of those at risk.

&nbsp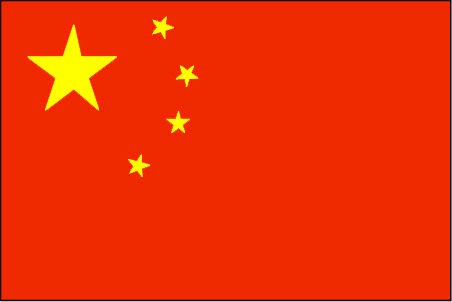 Chinese translation
该文章的中文翻译
&nbsp
1Department of Oncology, Addenbrooke's Hospital, Cambridge University Hospitals NHS Foundation Trust
Correspondence to: S S Ahmad

saif.ahmad{at}nhs.net
What you need to know
Side effects of anticancer chemotherapy in teenagers and young adults (TYAs) may occur decades after initial treatment

Ensure patients and care providers have access to details of the treatment received and the potential side effects that may occur

Have a low threshold for suspicion of second cancers and discuss participation in routine cancer screening programmes

Actively ask about psychosocial issues in TYAs at follow-up

Offer referral to fertility preservation services to all TYAs before cytotoxic chemotherapy
Cancer is the leading cause of disease related death in teenagers and young adults (TYAs) in Western countries.1 2 In the UK, cancer in TYAs accounts for 9% and 15% of all male and female deaths respectively, and its incidence has risen by 19% since the mid-1990s, leading to 2300 new cases a year between 2011 and 2013.1 In Japan it accounted for nearly 7000 deaths between 2000 and 2006.3 TYA cancer survivors are likely to live for many decades but are at risk of late effects of their treatment. This article provides information for generalists on late effects of anticancer chemotherapy (see infographic and supplementary table A) that may affect quality of life. Radiotherapy related effects are not discussed but are summarised elsewhere.4
Defining teenagers and young adults
There is no internationally accepted age definition for TYAs. In the UK, TYA age is 15-24 years, whereas the US National Cancer Institute defines adolescents and young adults as aged 15-39 years. In this review we use the UK definition of 15-24 years.
Sources and selection criteria
This article is an evidence based review of late effects of chemotherapy in teenagers and young adults (TYAs). Our review encompasses studies using all age ranges termed as TYA or adolescents and young adult (AYA). We searched PubMed and the Cochrane databases between 1990 and 2016 using the search terms "teenage and young adult cancer, adolescent and young adult cancer, TYA, AYA, late effects, chemotherapy, survivorship" to identify observational studies, randomised trials, meta-analyses, and systematic reviews.
Types and prognoses of cancer in TYAs
Table 1⇓ lists the most common cancers seen in TYAs. The most common cancers seen in this age group are lymphomas, carcinomas (such as breast, bowel, cervix, and thyroid), and germ cell tumours. Survival rates for these TYA cancers are generally good, with five year survival around 85%.5 Five year survival for Hodgkin's lymphoma and germ cell tumours is more than 90%, but sarcomas such as osteosarcoma (60% survival) carry worse prognoses.6
Chemotherapy plays a major role in the treatment of these cancers, and TYAs are potentially exposed to a wide range of chemotherapy agents, each with distinct late effects. A comprehensive literature review highlighted that these effects are generally different from those seen in younger children and adults, specifically in terms of cardiac toxicity, second malignancies, pulmonary complications, and psychosocial difficulties.7 The reasons for this are not fully established, but it is partly because younger patients receive more intensive chemotherapy regimens and usually live longer, and thus have more time to develop late effects. There remain several important unanswered questions about cancer treatment in TYAs, some of which are detailed in box 1.
Box 1: Unanswered questions about cancer treatment in teenagers and young adults (TYAs)
What is the optimal fertility preservation strategy for girls and young women?

Should TYAs with cancer be treated with the same chemotherapy schedules as children or adults with cancer?

How will the expanding use of targeted drugs change late effects seen after chemotherapy in TYAs?
What are the late effects of chemotherapy?
How can we personalise long term care?
Given that TYA cancer patients may develop a wide array of complex late effects, there is an increasing move among care providers, worldwide, to formulate individualised long term care plans for patients. These care plans would be developed between patients and their multidisciplinary care teams at the end of treatment. These plans can be shared with the patient and primary care provider and would include detail about the treatment regimen, potential late effects, and an individualised plan for monitoring. In the UK this forms part of the recovery package devised by the National Cancer Survivorship Initiative, which includes a standardised holistic needs assessment of each patient after their treatment (including medical, psychological, and financial assessments) and an initial cancer care review carried out at the patient's general practice three to six months after cancer diagnosis.56 Similar survivorship initiatives have been launched in other countries, all with the overarching aim of supporting TYA cancer survivors to live a healthy and productive life (supplementary table B).
A patient's perspective
I was diagnosed at 14 years old with stage four Hodgkin's lymphoma and received six rounds of chemotherapy and two weeks of radiotherapy. After six months in remission, I relapsed and was treated with alternating IEP and ABVD chemotherapy, followed by high dose BEAM chemotherapy and a stem cell transplant.
During the course of my treatment, I missed almost two full years of education and was unable to take my GCSEs. I have found it far more difficult to be around people, developing social anxiety and depression, for which I am being treated with medication and cognitive behavioural therapy. Having self confidence and dealing with my frustration is difficult, and I feel that I am a burden to my friends and family. It may help to have services within oncology that help with the emotional side effects while within the service, rather than after it.
I've also struggled with fatigue and have found it hard to work, even part time, and concentrate on my A-levels. Within the service, there is not enough focus around fertility, and I have struggled to cope with being infertile, especially since no measures were taken to help prevent it due to my age. Having osteoporosis has been difficult too. However, the Teenage Cancer Trust has really helped me with my recovery and finding out how to be a person and not a patient, again.
Lily Anderson—TYA cancer survivor
Additional educational resources for patients
General
Comprehensive resources including physical and psychosocial coping and support during and after treatment, including financial support; benefits; grants; mortgages; insurance; travel; fertility preservation; physical and sexual health; emotional help; helpline; online community
Additional educational resources for healthcare professionals
How patients were involved in the creation of this article
A Facebook group used by teenage and young adult (TYA) cancer survivors in our region was used to ask if any TYAs would be interested in sharing their views and helping to write the manuscript. One responder has written a patient story while another provided detailed advice on how to focus the article (in particular to focus on psychosocial aspects of survivorship) and reviewed and made suggestions to the final version. These comments specifically ensured that the article highlighted that the list of late effects in the infographic did not include every side effect possible and that the psychological effect of having peers who die during or after treatment is important.
Education into practice
Do you offer cardiovascular and cancer prevention advice to teenage and young adult (TYA) cancer survivors to help reduce their risk of late effects such as cardiovascular disease and second cancers?

Do you know how to refer to local fertility services for TYAs who will receive cytotoxic chemotherapy?
Ongoing research studies (a small selection of ongoing trials for teenagers and young adults from Australian, UK, and US trial programmes)
A study looking at how genes may affect the risk of kidney damage in children or young people who have treatment with ifosfamide (PK 2007 02)

A pilot randomized controlled trial of the Promoting Resilience in Stress Management (PRISM) intervention for adolescents and young adults with cancer—Study to investigate the effectiveness of the PRISM intervention, which is aimed at promoting self perceived resilience and consequently minimise patient distress

RITHM, resonance imaging trial for heart biomarkers in adolescent/young (AYA) cancer survivors—Study aimed at identifying asymptomatic patients with cardiovascular disease using MRI

Mobile health fitness program for adolescent and young adult childhood cancer survivors (TLC FIT)

Music therapy video development in improving communication, emotional distress, and recovery in adolescents/young adults undergoing treatment for high-risk cancer and their parents

Risk of fatigue in adolescent and young adult Hodgkin lymphoma patients

Care after lymphoma (CALy) trial—Phase II pilot randomised controlled trial of a lymphoma nurse-led model of survivorship care
Footnotes
We thank Jane Robson and Andre Jansen, TYA specialist nurses at Addenbrooke's Hospital, for their help in writing the article; Charlotte Butterworth, a teenage cancer survivor who offered a great insight into how to write the article; and Lily Anderson, a teenage cancer survivor who wrote the patient story.

Contributors: SSA acts as guarantor. SSA planned the article, wrote the initial draft and performed literature review. MAVR helped write the initial draft and devised the tables. HMH planned the article and reviewed the initial draft. TVA planned the article and reviewed all drafts and approved the final article.

Funding: SSA is supported by the Cambridge Cancer Centre.

Competing interests: We have read and understood BMJ policy on declaration of interests and declare that we have no competing interests.

Patient consent obtained.

Provenance and peer review: Commissioned; externally peer reviewed.
This is an Open Access article distributed in accordance with the Creative Commons Attribution Non Commercial (CC BY-NC 3.0) license, which permits others to distribute, remix, adapt, build upon this work non-commercially, and license their derivative works on different terms, provided the original work is properly cited and the use is non-commercial. See: http://creativecommons.org/licenses/by-nc/3.0/.
View Abstract