Practice
Clinical updates
Congenital heart disease in adults
BMJ
2016
;
354
doi: https://doi.org/10.1136/bmj.i3905
(Published 28 July 2016)
Cite this as:

BMJ

2016;354:i3905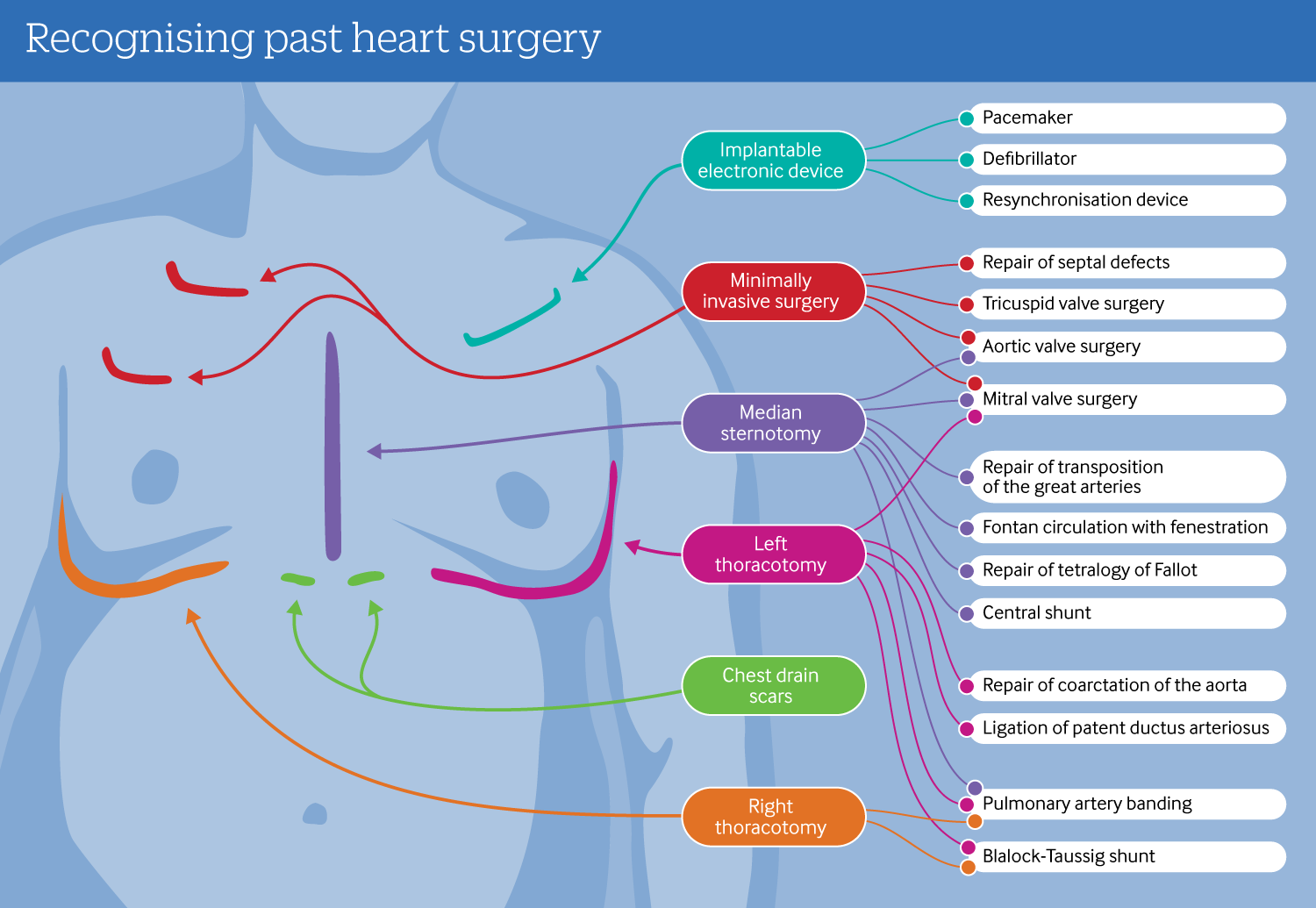 Bejal Pandya

, consultant cardiologist

,

Shay Cullen

, consultant cardiologist,

,

Fiona Walker

, consultant cardiologist
Grown-up Congenital Heart disease (GUCH) Clinic, Barts Heart Centre, St Bartholomew's Hospital, London
Correspondence to: F Walker

fiona.walker{at}bartshealth.nhs.uk
What you need to know
Adults with congenital heart disease are generally reviewed annually by a specialist congenital cardiologist

Before general anaesthesia, ensure patients are reviewed by a specialist congenital cardiologist

Do not routinely offer regular venesections to patients with cyanosis

Offer women with congenital heart disease preconception counselling by a specialist congenital cardiologist

Progesterone only contraception is safe for all women with congenital heart disease

Adults with congenital heart disease are highly susceptible to infective endocarditis
Heart disease is the most common birth defect, affecting nine in 1000 babies born in the United Kingdom. The spectrum of the underlying lesions ranges from a simple septal defect to more complex structural abnormalities. Most of those born with cardiac defects lead active lives and survive well into late adulthood. These adults with congenital heart disease have often had previous surgical corrections or percutaneous catheter treatments and are left with residual structural defects, valve lesions, or ventricular dysfunction. Most therefore require lifelong specialist congenital cardiology follow-up to identify when re-interventions are necessary. Those with highly complex disease are usually reviewed annually, with the frequency of follow-up determined by clinical status and severity of any residual problems.
NHS England has recently completed a review on the care of patients with congenital heart disease.1 Specialist centres have been evaluated against agreed standards and designated or commissioned accordingly, in order to provide varying levels of care across a geographical network. This review provides practical advice for non-specialists to help understand the longer term problems associated with congenital heart disease and how these are managed.
Sources and selection criteria
We carried out an electronic search through PubMed and Medline using the terms "ACHD" [adults with congenital heart disease] and "GUCH" [grown ups with congenital heart disease]. We also used personal archives, our experience, and relevant guidelines from the European Society of cardiology, American college …
View Full Text
Log in
Log in using your username and password
Log in through your institution
Subscribe from £138 *
Subscribe and get access to all BMJ articles, and much more.
* For online subscription
Access this article for 1 day for:
£23 / $37 / €30 (inc. VAT)
You can download a PDF version for your personal record.