Analysis
Clinical encounters in the post-guidelines era
BMJ
2016
;
353
doi: https://doi.org/10.1136/bmj.i3200
(Published 27 June 2016)
Cite this as:

BMJ

2016;353:i3200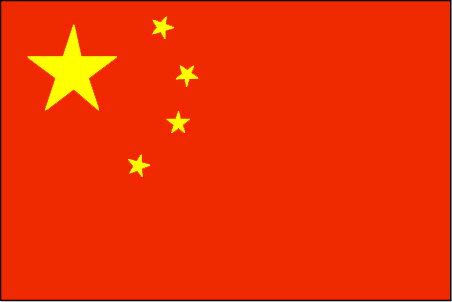 Chinese translation
该文章的中文翻译
All rapid responses
Rapid responses are electronic comments to the editor. They enable our users to debate issues raised in articles published on bmj.com. A rapid response is first posted online. If you need the URL (web address) of an individual response, simply click on the response headline and copy the URL from the browser window. A proportion of responses will, after editing, be published online and in the print journal as letters, which are indexed in PubMed. Rapid responses are not indexed in PubMed and they are not journal articles. The BMJ reserves the right to remove responses which are being wilfully misrepresented as published articles.
I like this paper: I have serious issues with most protocols I come across for end-of-life decision-making when patients are in their own homes, precisely because the real-world situation can be far more complex 'than the protocol assumes'. Rather like this paper's 'In sum, clinical guidelines, as currently constructed, are not fit for the purpose of informing real clinical activity'.
The paper suggests 'Knowledge tools should enable patients and doctors to deal with less than perfect knowledge from many sources' and also 'Creating these new "just in time" and "just enough" knowledge tools is both a design and sustainability challenge'. I have written (ref 1) 'at the moment behaviour sets for EoL home death seem to assume an 'idealised model' which is very different from the reality of many EoL home deaths. The guidance and protocols, should be based on the reality of EoL at home, accepting the many complications, and not on 'a guidance-writers' wish-list of how EoL at home should work in a 'perfect and much-simplified world''. And I have written (ref 2), in connection with 'just enough', that ''End-of-Life' needs a 'terminology set' which is precise, not unnecessarily complex or large, and which is being used by everyone - until that happens, progress will be very difficult, and discussions will be impeded … I will now describe a limited set of 'markers' which I think would be more useful, are simple, could be applied (with the necessary 'buy-in' from GPs, etc) throughout England, and are (crucially !) as precise as it is possible to be, and do not 'imply more understanding of the situation, than is logically possible'.'
There is, I think, something else which comes into play, and which defies incorporation into 'tools' by its very nature. I discussed this with Dr Margaret McCartney when she suggested on BBC Radio 4 that 'expert hunches' are scientific. They are not – that is why 'they are hunches or gut instinct'. These 'expert hunches' can be valid, but they are not 'scientific': they cannot be 'proven'. I think, these 'informed hunches' probably occur because our minds 'think in terms of patterns' at a very deep level – our 'hunch that this looks wrong' is an unease, which we cannot really elaborate on, that 'this does not fit the 'overall pattern' of my previous experience'.
So although the authors and I are walking over slightly different ground, we do seem to be presenting very similar arguments.
Ref 1 http://www.bmj.com/content/350/bmj.h3181/rr-2
Ref 2 http://www.dignityincare.org.uk/Discuss_and_debate/Discussion_forum/?obj...
Competing interests: No competing interests