Editorials
Autosomal dominant polycystic kidney disease in children
BMJ
2016
;
353
doi: https://doi.org/10.1136/bmj.i2957
(Published 06 June 2016)
Cite this as:

BMJ

2016;353:i2957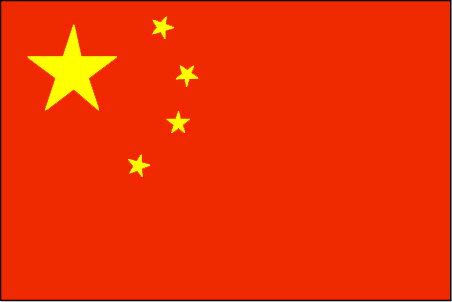 Chinese translation
该文章的中文翻译
Correspondence to: S Polubothu

mpolubothu{at}gmail.com
Autosomal dominant polycystic kidney disease (ADPKD) was previously known as "adult PKD" because most cases come to medical attention during adulthood. However, clinically important morbidity such as hypertension and cardiovascular disease occurs much earlier. Screening children could detect those affected, and randomised controlled trials show that early intervention reduces disease progression. Despite this, very few children from families with the condition are currently assessed in the United Kingdom.
ADPKD is the most common inherited kidney disease and accounts for 10% of people under 65 years on renal replacement therapy in the UK.1 Often asymptomatic during the first three decades of life, the condition typically presents with abdominal pain or an incidental finding of hypertension. Renal disease is characterised by gradual bilateral cystic dilation of the renal tubules, with eventual compression of normal renal parenchyma and kidney enlargement. After patients develop hypertension, the disease has an accelerated trajectory, with a relentless and progressive decline in renal function, and around half of patients develop end stage renal failure by age 60 years (figure).2 Cardiovascular complications account for most morbidity and mortality.3
Childhood disease may be identified during routine antenatal ultrasonography, on investigation of symptoms, or when family history prompts assessment. To date consensus has dictated deferring investigations in asymptomatic children who are at risk, driven by both the belief that it is an adult disease and the absence of treatments to modify the disease course. In support of this approach, the Kidney Disease Improving Global Outcomes Consortium recently recommended against presymptomatic screening of children.4
However, a growing body of evidence suggests that early measurable morbidity—specifically hypertension, cardiovascular dysfunction, and increased kidney volume—predates the development of symptoms in affected children. Furthermore, several studies have shown that early targeting of modifiable risk factors halts disease progression. Moreover, recent advances in our understanding of the molecular mechanisms underpinning cyst formation in ADPKD have enabled the development of targeted treatments. Although the drugs are currently licensed only for adults, recognition that the disease process begins earlier than previously presumed suggests a role in childhood and adolescence.
Up to one third of children with the disease are now known to have overt hypertension. Left ventricular hypertrophy occurs both in hypertensive children (defined as blood pressure above the 95th percentile for age, sex, and height) and normotensive children with blood pressure between the 75th and 95th centile.5 Regulating the blood pressure of normotensive children to the 50th percentile using angiotensin converting enzyme inhibitors halts the progression of left ventricular hypertrophy and fall in renal function.6 The addition of pravastatin substantially reduced the progression of structural kidney disease.7 8 Normotensive young patients with ADPKD also have biventricular diastolic dysfunction, endothelial dysfunction, increased carotid intima-media thickness, and impaired coronary flow velocity reserve.9 10 11
The National Institute for Health and Care Excellence (NICE) recently approved the first targeted therapy, a desmopressin antagonist, for ADPKD adults with chronic kidney disease stage 2-3.12 We believe that children would poorly tolerate the side effects of this class of drug. However, other disease modifying drugs are currently in development. This important shift from symptomatic to preventive treatment makes it a good time to question the current expectant approach to childhood ADPKD. Interestingly, NICE recommends the genetic testing of children with a risk of familial hypercholesterolaemia, another inherited condition with serious long term morbidity.
General practitioners, nephrologists, geneticists, and paediatricians must be aware that ADPKD is not solely an adult disease. Dissemination of this important message may enable the early identification of hypertension in children, presenting an opportunity to halt the disease process. We urgently need UK guidelines to inform medical practitioners and to optimise and standardise management, which will ultimately improve long term health outcomes and quality of life.
Medicalising the missing thousands will require service reconfiguration and increased resources, clearly tricky in the current NHS. Moreover, there are ethical considerations regarding genetic testing in children who are unable to give informed consent, compounded by the negative insurance implications of a confirmed diagnosis. These factors notwithstanding, we must stop ignoring children with ADPKD.
We propose an urgent national debate on an improved inclusive approach involving patients and their families and a range of clinicians, ethicists, and commissioners. A few pounds spent now on screening and early intervention could save many thousands later by delaying hypertensive complications and chronic kidney disease.
Footnotes
Competing interests: We have read and understood BMJ policy on declaration of interests and have nothing to declare.

Provenance and peer review: Commissioned; externally peer reviewed.
View Abstract
Log in
Log in using your username and password
Log in through your institution