Editorials
Excessive noise in intensive care units
BMJ
2016
;
353
doi: https://doi.org/10.1136/bmj.i1956
(Published 08 April 2016)
Cite this as:

BMJ

2016;353:i1956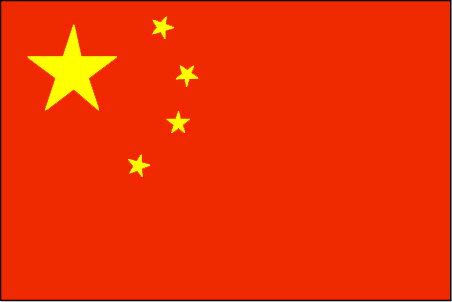 Chinese translation
该文章的中文翻译
All rapid responses
Rapid responses are electronic comments to the editor. They enable our users to debate issues raised in articles published on bmj.com. A rapid response is first posted online. If you need the URL (web address) of an individual response, simply click on the response headline and copy the URL from the browser window. A proportion of responses will, after editing, be published online and in the print journal as letters, which are indexed in PubMed. Rapid responses are not indexed in PubMed and they are not journal articles. The BMJ reserves the right to remove responses which are being wilfully misrepresented as published articles.
Julie Darbyshire's editorial on the impact of excessive noise on intensive care units is a valuable reminder of an easily overlooked problem. She gives a compelling description of the effects of this aspect of the typical ITU environment on both patients and staff.
Making noise reduction a priority is difficult in a busy ITU. Wall-mounted noise meters with traffic light style visual displays can show staff when noise levels creep upwards. This small intervention alone is unlikely to solve the problem of excessive noise, but it can offer a relatively low cost means of reminding staff of the noise around them and of empowering them to make changes that improve the experience of everyone on the unit.
Competing interests: No competing interests
28 September 2016
Duncan Baily
Foundation Year 2 Doctor
Adult Intensive Care Unit, Royal Brompton Hospital
London
I'm no fan of noise, in fact I'd prefer silence to music! And I'm no techy but even I have heard of noise cancelling earphones. I, like many others these days, use them on flights to help sleep. Rather than focusing on building design (expensive) and earplugs (pretty useless) I would have thought trials of this impressive technology might be an option that makes sense.
Competing interests: No competing interests
I commend the editorial of Julie Derbyshire about the adverse effect of excessive noise.
However, I also wish to highlight the problem of excessive noise in wards and clinical areas in general and their negative effects on patients and staff in general, apart from Intensive Care Units. There is a general tendency in NHS hospitals of staff speaking loudly whether in wards or clinical areas. Furthermore, when various equipment machines are pushed around through clinical areas they produce unpleasant and loud noise. This phenomenon also happens at night when patients are asleep.
From personal experience, when I have given clinical advice to several clinicians based in various wards, the clinicians have not infrequently complained that they couldn't hear me because of the loud noise in the ward and so had to move somewhere with less noise to be able to communicate. As for patients, clearly loud noise is not conducive to a satisfactory healthcare experience.
Loud noise is a form of pollution and should be prevented in hospitals. Some hospitals display images to encourage staff and visitors to be quiet. But what is needed is a more robust systems approach such as including the prevention of loud noise as part of the regular mandatory training of staff.
The Rotherham NHS Foundation Trust.
Competing interests: No competing interests
02 May 2016
Walid Al-Wali
Consultant Medical Microbiologist and Director for Infection Prevention and Control ( former Medical Director 2001-2011)f
The Rotherham NHS Foundation Trust
Moorgate Road,Oakwood,Rotherham,S60 2UD,United Kingdom.