Clinical Review
Travellers' diarrhoea
BMJ
2016
;
353
doi: https://doi.org/10.1136/bmj.i1937
(Published 19 April 2016)
Cite this as:

BMJ

2016;353:i1937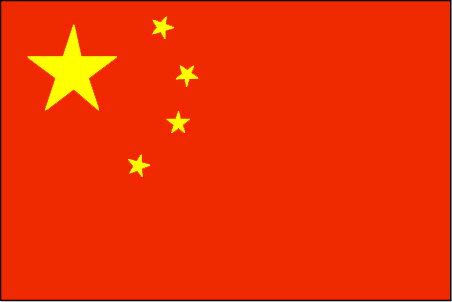 Chinese translation
该文章的中文翻译
Jessica Barrett

, infectious diseases registrar

1

,

Mike Brown

, consultant in infectious diseases and tropical medicine

1

2
1Hospital for Tropical Diseases, University College London Hospitals NHS Trust, London WC1E 6AU, UK
2Clinical Research Department, London School of Hygiene & Tropical Medicine, London, UK
Correspondence to: J Barrett jessica.barrett@gstt.nhs.uk
What you need to know
Enterotoxic Escherichia coli (ETEC) is the most common cause of acute travellers' diarrhoea globally

Chronic (>14 days) diarrhoea is less likely to be caused by bacterial pathogens

Prophylactic antibiotic use is only recommended for patients vulnerable to severe sequelae after a short period of diarrhoea, such as those with ileostomies or immune suppression

A short course (1-3 days) of antibiotics taken at the onset of travellers' diarrhoea reduces the duration of the illness from 3 days to 1.5 days

Refer patients with chronic diarrhoea and associated symptoms such as weight loss for assessment by either an infectious diseases specialist or gastroenterologist
Diarrhoea is a common problem affecting between 20% and 60% of travellers,1 particularly those visiting low and middle income countries. Travellers' diarrhoea is defined as an increase in frequency of bowel movements to three or more loose stools per day during a trip abroad, usually to a less economically developed region. This is usually an acute, self limiting condition and is rarely life threatening. In mild cases it can affect the enjoyment of a holiday, and in severe cases it can cause dehydration and sepsis. We review the current epidemiology of travellers' diarrhoea, evidence for different management strategies, and the investigation and treatment of persistent diarrhoea after travel.
Methods
We searched PubMed and Cochrane Library databases for "travellers' diarrhoea," and "travel-associated diarrhoea," to identify relevant articles, which were added to personal reference collections and clinical experience. Where available, systematic reviews and randomised controlled trials were preferentially selected.
Who is at risk?
Variation in incidence1 2 may reflect the degree of risk for different travel destinations and dietary habits while abroad. Destinations can be divided into low, medium, and high risk (see box 1). Rates of diarrhoea are likely to correlate closely with the quality of local sanitation.
Box 1: Risk of travellers' diarrhoea according to destination
1
3
High risk destinations
South and South East Asia* …
View Full Text
Log in
Log in using your username and password
Log in through your institution
Subscribe from £138 *
Subscribe and get access to all BMJ articles, and much more.
* For online subscription
Access this article for 1 day for:
£30 / $37 / €33 (plus VAT)
You can download a PDF version for your personal record.