Feature
Migration
Medical agency builds migrant camp in the heart of Europe
BMJ
2016
;
352
doi: https://doi.org/10.1136/bmj.i1696
(Published 24 March 2016)
Cite this as:

BMJ

2016;352:i1696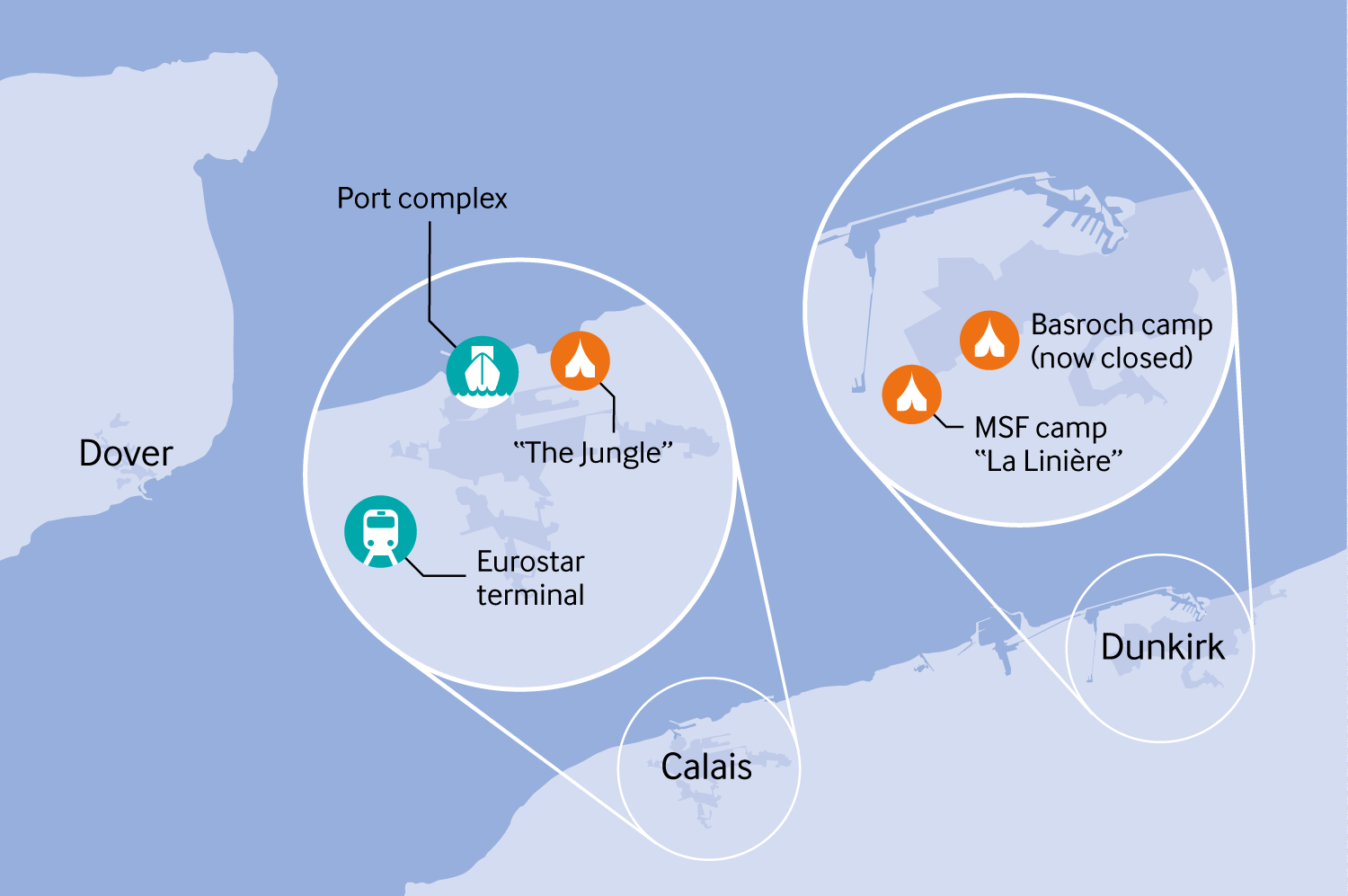 Sophie Arie

, freelance journalist
London
sarie{at}bmj.com
On 28 November 2015, Jalil Khalil, Juana Ali, and their three children (aged 12, 9, and 4 years) left Kirkuk in the Kurdish region of northern Iraq for Europe, a journey that increasing numbers of people are making to escape conflict in the Middle East.
The family crossed the border into Turkey, then crossed into Greece by boat and on, by train, to Macedonia, through the Balkans to Austria and eventually France. Their goal was to reach England, where they say they have family, in Manchester.
Instead the family ended up stuck, tantalisingly close, with 6000 others in what is known as "the jungle," a sprawling slum on wasteland near Calais that migrants have used for years as a base from which to attempt to sneak illegally into Britain.
"We have tried 30 times," Khalil told The BMJ, to get to England, paying smugglers who take them, in the middle of the night, to hide in lorries that are heading for the English Channel. Each time they have been found and turned back. Once, five others hiding with them alongside frozen chickens inside a refrigerated lorry, died from the cold, says Jalil, speaking through a translator. "Inshallah, we will get there," he says.
French police have moved to clear migrants out of "the jungle" camp in recent weeks and the Khalil family found refuge elsewhere. I met them in a new camp, built by the medical charity Médecins Sans Frontières (MSF) at Grande Synthe, near Dunkirk. The camp opened on 7 March and now has over 1300 residents, most of …
View Full Text
Log in
Log in using your username and password
Log in through your institution