Analysis
Reducing prognostic errors: a new imperative in quality healthcare
BMJ
2016
;
352
doi: https://doi.org/10.1136/bmj.i1417
(Published 18 March 2016)
Cite this as:

BMJ

2016;352:i1417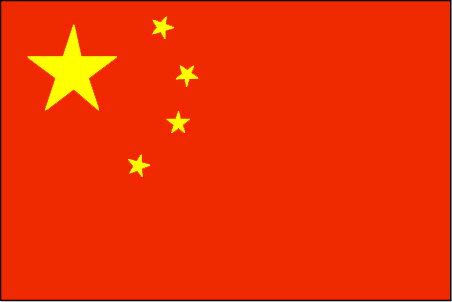 Chinese translation
该文章的中文翻译
All rapid responses
Rapid responses are electronic comments to the editor. They enable our users to debate issues raised in articles published on bmj.com. A rapid response is first posted online. If you need the URL (web address) of an individual response, simply click on the response headline and copy the URL from the browser window. A proportion of responses will, after editing, be published online and in the print journal as letters, which are indexed in PubMed. Rapid responses are not indexed in PubMed and they are not journal articles. The BMJ reserves the right to remove responses which are being wilfully misrepresented as published articles.
Dear Editor:
We carefully read the very interesting article Reducing prognostic errors: a new imperative inequality healthcare, where Dhruv Khullar and Anupam Jena argue that "we need to pay more attention to prognosis if we are to ensure that patients get appropriate and safe treatment". [1] We agree with them.
Prognosis, in spite of its importance, is the less developed component of the clinical method for caring patients, which is mainly centered in diagnosis and treatment. A basic element for considering clinical medicine as science is the accuracy of prognosis. Prediction is an extraordinarily complex matter. Necessarily it has a probabilistic view, but this characteristic does not reduce its veracity and importance, because probability is exactly the measure of a complex phenomenon. [2]
Many efforts have been done in order to make better prognosis, including the assistance of different guidelines, consensus, protocols, algorithms, indexes, etc., which are typically elaborated as auxiliary tools for the clinical management of patients but not for the solution of all global problems of them. [3] It is well known, that these ancillary supports almost always are based on large population studies with more or less heterogeneous groups or obtained by expert consensus about average situations. However, when we are caring for patients, they are individual human beings, unique and non-repeatable each one, with a specific situation, with their own genetic, psycho-socio-demographic characteristics, large personal history including life style, comorbidities, etc.
Nowadays, in an aging world, as Khullar and Jena emphasized, age is an example of a very important factor for prognosis, [1] because heterogeneity is one of the main characteristics of elderly patients, especially in the oldest groups.
Recently, the new approach of personalized or precision medicine has appeared, which is trying to take into consideration the individual characteristics of each person in order to optimize the prescription of specific therapeutics, based on available pharmacogenetic and pharmacogenomic information. It is also stated that preventive and diagnostic actions may arise from it. [4] Why not better prognosis?
So, to combine an integrated vision of clinical judgement with recommendations from guidelines, protocols, different indices, and other information is one of the difficult challenges for clinicians' better predictions today and in the future. [5] If we usually solve this conflict, we can minimize prognostic errors and improve the quality and the safety of health care that we offer daily. Furthermore, expending unnecessary efforts and resources will be avoided.
Sincerely,
Professor Alfredo D. Espinosa-Brito, MD, PhD; Professor Alfredo A. Espinosa-Roca, MD, PhD.
References
1. Khullar D, Jena A. Reducing prognostic errors: a new imperative inequality healthcare. BMJ 2016;352:i1417doi:10.1136/bmj.i1417 (Published 18 March 2016)
2. Espinosa Brito AD. La unicidad en la diversidad. Factores en cuestión. Medisur 2010; 8(5):21-27. Suplemento "El método clínico". [internet] ; Available in: http://www.medisur.sld.cu/index.php/medisur/article/view/1313/352
3. Espinosa Brito AD. Guías de práctica clínica "herramientas" para mejorar la calidad de la atención médica. Rev Habanera Ciencias Médicas 2012;11(1) [internet] [aprox. 11 p.]; Available in: http://scielo.sld.cu/scielo.php?pid=S1729-519X2012000100005&script=sci_a....
4. Espinosa-Brito A. La medicina centrada en las personas y la medicina personalizada. Medisur [revista en Internet]. 2015 [citado 2015 Dic 22]; 13(6):[aprox. 4 p.]. Disponible en: http://medisur.sld.cu/index.php/medisur/article/view/3149 Why not better prognosis?
5. Rocha Hernández JF, Quintana Galende ML, Vital Cambas ME. Pronóstico en el enfermos crítico: razonamiento clínico versus fórmulas matemáticas. Rev Finlay 1990;4(2):61-67.
Competing interests: No competing interests
29 March 2016
Alfredo D. Espinosa-Brito
Medical doctor
Alfredo A. Espinosa-Roca
Hospital Universitario "Dr. Gustavo Alderegujía Lima", Cienfuegos, Cuba
Ave 5 de Septiembre y Calle 51A, Cienfuegos 55100, Cuba
Physicians treat sickness by probing the past and present (diagnosis), prescribing medicine or surgery, and predicting the future (prognosis). But sometimes physicians are wrong, because they're so focused on esoteric scientific knowledge, that they ignore plain common sense by overlooking obvious questions, such as the patient's contact with toxins and addictions, both of which are common causes of sickness. A wise physician knows that knowledge plus common sense is wisdom, but knowledge minus common sense is nonsense. 

Competing interests: No competing interests