Editorials
A (relatively) risky business: the link between prostatic radiotherapy and second malignancies
BMJ
2016
;
352
doi: https://doi.org/10.1136/bmj.i1073
(Published 02 March 2016)
Cite this as:

BMJ

2016;352:i1073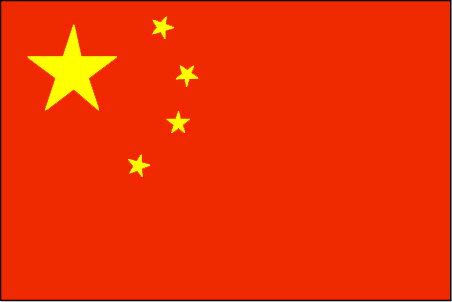 Chinese translation
该文章的中文翻译
All rapid responses
Rapid responses are electronic comments to the editor. They enable our users to debate issues raised in articles published on bmj.com. A rapid response is first posted online. If you need the URL (web address) of an individual response, simply click on the response headline and copy the URL from the browser window. A proportion of responses will, after editing, be published online and in the print journal as letters, which are indexed in PubMed. Rapid responses are not indexed in PubMed and they are not journal articles. The BMJ reserves the right to remove responses which are being wilfully misrepresented as published articles.
Dear Sir,
We read with interest the editorial by Eyler et al (1) showcasing the results of the meta-analysis of Wallis et al on the risks of radiation induced second cancers in patients with prostate cancer treated with radical radiotherapy (2). We agree with the authors that this risk is tangible and all patients should be made aware of it during the process of consenting.
It is correctly pointed out that the risk of second cancers is not increased for patients treated with brachytherapy and the increased risk is seen only in patients treated with external beam radiotherapy. Having assumed that this is due to a "tissue volume" effect the authors go on to assert that "smaller and tighter" radiotherapy volumes as delivered with modern radiation techniques will potentially reduce the increased risk of second malignancies towards unity.
Such an inference is mere conjecture and we take exception to this view. While modern radiation techniques allow a high degree of conformality and the delivery of a larger dose to target volumes, this comes at the price of a higher integral dose to surrounding non-tumour tissues (3). There is strong evidence to suggest a correlation between increased integral dose and second malignancies (4). Moreover, the lower risk of second cancers with brachytherapy supports this notion, since it is a technique which results in minimal dose deposition beyond the target volumes, resulting in a much lower integral dose. In contrast, modern external beam radiotherapy techniques are more likely to enhance the risk of radiation-induced second cancers due to a higher integral dose.
We however agree that the absolute risk is still small and should not deter clinicians from offering radical external beam radiotherapy to patients with higher risk prostate cancers, which by definition, are likely to cause significant morbidity and mortality. The lower risk of second cancers in patients treated with brachytherapy should be factored in the decision-making process. If equivalent outcome could be established, either in combination with external beam radiotherapy or as monotherapy, it may sway some patients and clinicians to opt for this modality for escalating dose to target volumes without increasing the risk of second malignancies.
References
1. Eyler CE, Zietman AL. A (relatively) risky business: the link between prostatic radiotherapy and second malignancies. BMJ 2016;352:i1073
2. Wallis C, Mahar AL, Choo R, et al. Secondary malignancies after radiotherapy for prostate cancer: systematic review and meta-analysis. BMJ 2016;351:i851
3. Hall E.J., Wuu C.-S. Radiation-induced second cancers: The impact of 3D-CRT and IMRT. Int. J. Radiat. Oncol. Biol. Phys. 2003;56:83–88.
4. Nguyen F., Rubino C., Guerin S., Diallo I., Samand A., Hawkins M., Oberlin O., Lefkopoulos D., De Vathaire F. Risk of a second malignant neoplasm after cancer in childhood treated with radiotherapy: Correlation with the integral dose restricted to the irradiated fields. Int. J. Radiat. Oncol. Biol. Phys. 2008;70:908–915.
Competing interests: No competing interests
24 March 2016
Nuradh Joseph
Clinical Oncologist (General Hospital, Polonnaruwa, Sri Lanka)
Ananya Choudhury (The University of Manchester and The Christie NHS Foundation Trust, Manchester, UK)
Ministry of Health, Sri Lanka
General Hospital, Polonnaruwa, Sri Lanka