Practice
Practice Pointer
Zika virus: management of infection and risk
BMJ
2016
;
352
doi: https://doi.org/10.1136/bmj.i1062
(Published 26 February 2016)
Cite this as:

BMJ

2016;352:i1062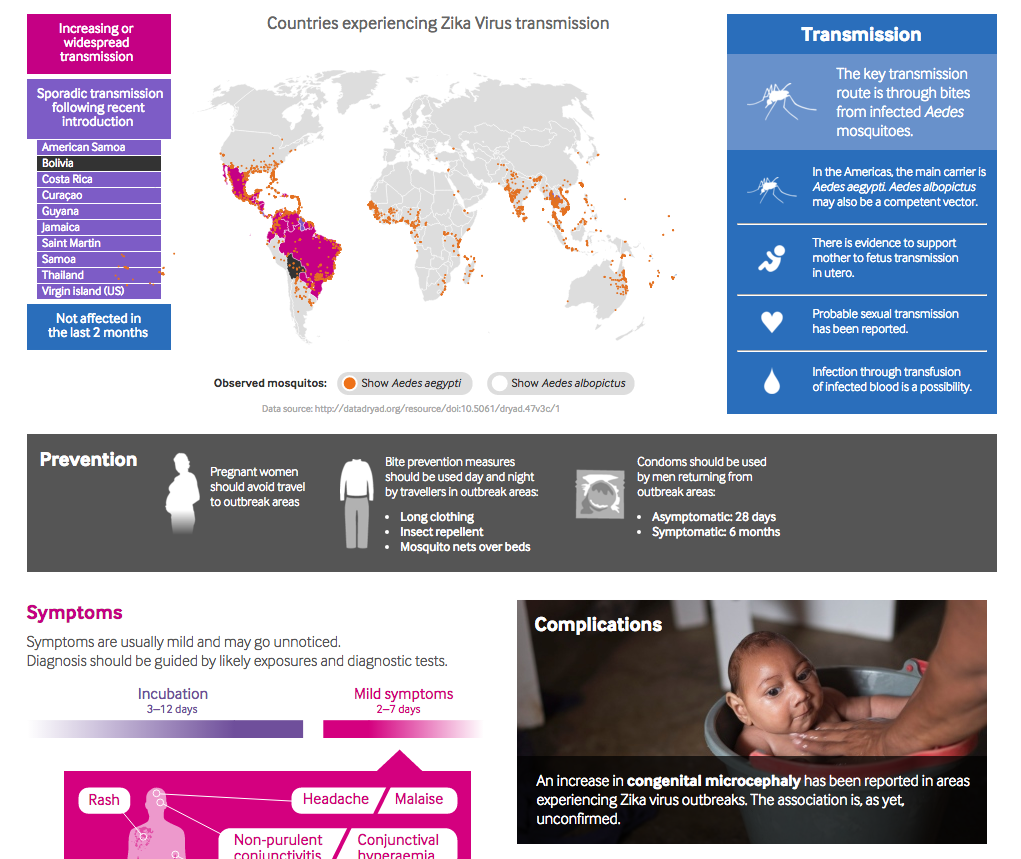 Zika: A clinical guide
See a quick overview of the key facts, including countries affected, and advice on prevention, diagnosis and management of patients returning from outbreak areas.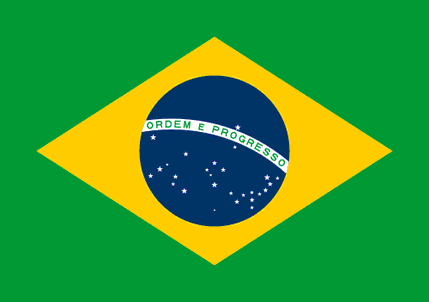 Brazilian Portugese translation
Vírus da Zika: manejo da infecção e do risco
All rapid responses
Rapid responses are electronic comments to the editor. They enable our users to debate issues raised in articles published on bmj.com. A rapid response is first posted online. If you need the URL (web address) of an individual response, simply click on the response headline and copy the URL from the browser window. A proportion of responses will, after editing, be published online and in the print journal as letters, which are indexed in PubMed. Rapid responses are not indexed in PubMed and they are not journal articles. The BMJ reserves the right to remove responses which are being wilfully misrepresented as published articles.
ZIka presents with retro-ocular pain and non purulent conjunctivitis as its presenting features besides fever and rash (1) The first laboratory confirmation of ZIKA in India was apparently reported by Sapkal et al (2).
Ocular manifestations during the acute adult infection included conjunctivitis and were initially considered to rarely include ocular inflammation in adults while congenital infection was found to be associated with chorioretinal atrophy pigment mottling of the retina retinal vascular abnormalities and optic nerve atrophy(3). Parke et al (4) reported "Unilateral acute idiopathic maculopathy" (UAIM) in a 64-year-old man with recent ZIKV infection with progressively deteriorating unilateral central vision and a visual acuity of 3/200 in the affected eye, with posterior segment examination revealing a ring of gray perifoveal bull's eye retinopathy and disruption of the outer retinal and retinal pigment epithelial on OCT (Optical coherence tomography) and fluorescein angiography suggesting early blockade and late staining at retinal pigment epithelium, all of which showed recovery with vision recovering to 20/20 within six weeks. Furtado et al (5) described uveitis in an adult patient with bilateral conjunctival hyperemia, bilateral nongranulomatous keratic precipitates, and hypopyon in the anterior chamber of the affected eye, with ZIKV being found positive in samples collected from anterior chamber tap and the patient's uveitis was managed successfully within seven days with topical steroids (5). A case of bilateral hypertensive iridocyclitis was described in a 39-year-old man diagnosed with ZIKV infection clinically by Fontes et al (6). Kordati et al (7) reported bilateral posterior uveitis and acquired chorioretinal lesions in a 26-year old Caucasian male suffering from ZIKV disease in whom the systemic symptoms were followed by bilateral conjunctival hyperemia without discharge and associated with photopsia with presence of pigmented outer retinal and choroidal lesions (7). Henry et al (8) in Miami reported on a woman in her fifties referred from Puerto Rico whose fluorescein angiography revealed early hypofluorescence as well as late staining of the chorioretinal lesions and outer retinal disruption with placoid macular lesions on optical coherence tomography and they reported detection of Zika RNA in plasma sample by real-time reverse transcription polymerase chain reaction and ZIKA was presumed to be the cause of chorioretinal lesions only after they had eliminated other viral and infectious causes and the patient's visual acuity improved to 20/60 OD and 20/25 OS, 3 weeks after the onset of symptoms. In 6 weeks, the chorioretinal lesions had healed and optical coherence tomography at 6 weeks revealed recovery of the outer retina and photo-receptors. This means ZIKA can potentially cause effects in the adult eye. We have discussed issues of dengue and Zika co-infection and also post auricular lymph node swelling and cross positivity of antibodies between dengue and Zika in our response to a BMJ article in 2016 (9).
In mice model blood-retinal barrier, the retinal pigment epithelium (RPE) is highly susceptible to ZIKV-induced cell death, and the infection can lead to chorioretinal atrophy and RPE mottling. ZIKV infected cells may act as reservoirs and even infect the brain (10 ). Miner et al. (11) discovered panuveitis in ZIKV infected mice eyes with presence of the ZIKA Virus in cornea, choroid, bipolar and ganglion layers of the retina and optic nerve and that viral RNA is secreted from lacrimal glands or is shed from the cornea in tears. This makes it mandatory to alert the eye banks during outbreaks such as recently being seen in Jaipur in state of Rajasthan in India where 29 patients have tested positive and also considering the fact that the ZIKA virus can persist in eyes for a long time; procedures like tonometry and eye examinations need to be done by eye surgeons with proper precautions.
Articles in the BMJ (12) have pointed out the vulnerability of India and the state of preparedness and surveillance for threats such as Zika, Middle East respiratory syndrome coronavirus (MERS-CoV), and avian influenza. These have helped in a large way. Modules like the present modules do help in preparedness but need to be updated regularly since knowledge changes at a rapid rate when it comes to diseases caused by viruses which cannot only mutate but can cause newer manifestations in organs where they were not known to earlier, like the adult eye. Some of us have tried creating awareness (13) after learning from such modules from BMJ and University of Geneva, especially since many present with a conjunctivitis and a fever and tonometry may be performed unaware of the fact that the virus may persist in the eye for a long time and may be secreted potentially in tears in some patients and that corneas need to be evaluated sensibly without increasing costs so as to not spread the disease as well as not increase costs unnecessarily in panic. These modules of the BMJ do help a lot and should be updated regularly since sudden emergence with 29 cases in one city as seen in city of Jaipur presently (14) is very much a reality and possibility anywhere and only preparedness will help in such situations, preparedness meaning even eye surgeons and general practitioners treating conjunctivitis and fever being aware of the possibilities and the organs that can be affected by Zika, including the eye, even in adults.
References :-
1) Zanluca C, Dos Santos CN (2016) Zika virus - an overview. Microbes Infect 18: 295-301.
2) Sapkal GN, Yadav PD, Vegad MM, Viswanathan R, Gupta N, Mourya DT. First laboratory confirmation on the existence of Zika virus disease in India. J Infect. 2018 Mar;76(3):314-317. doi: 10.1016/j.jinf.2017.09.020.
3) Benzekri R, Belfort R Jr, Ventura CV, de Paula Freitas B, Maia M, Leite M, Labetoulle M, Rousseau A. [Ocular manifestations of Zika virus: What we do and do not know]. J Fr Ophtalmol. 2017 Feb;40(2):138-145. doi: 10.1016/j.jfo.2017.01.002.
4) Parke DW, Almeida DR, Albini TA, Ventura CV, Berrocal AM, et al. (2016) Serologically Confirmed Zika-Related Unilateral Acute Maculopathy in an Adult. Ophthalmology 123: 2432-2433.
5) Furtado, J.M., Espósito, D.L., Klein, T.M., Teixeira-Pinto, T., and da Fonseca, B.A. Uveitis associated with Zika virus infection. N Engl J Med. 2016 Jul 28; 375: 394–396
6) Fontes BM (2016) Zika virus-related hypertensive iridocyclitis. Arq Bras Oftalmol 79: 63.
7) Kodati, S., Palmore, T.N., Spellman, F.A., Cunningham, D., Weistrop, B., and Sen, H.N. Bilateral posterior uveitis associated with Zika virus infection. Lancet. 2017 Jan 7; 389: 125–126
8) Henry CR, Al-Attar L, Cruz-Chacón AM, Davis JL. Chorioretinal Lesions Presumed Secondary to Zika Virus Infection in an Immunocompromised Adult. JAMA Ophthalmol. 2017 Apr 1;135(4):386-389. doi: 10.1001/jamaophthalmol.2017.0098
9) Moreker S . Zika eye disease , In RE :Time for global action on Zika virus epidemic. https://www.bmj.com/content/352/bmj.i781/rr-4
10 ) Singh, P.K., Guest, J.M., Kanwar, M., Boss, J., Gao, N., Juzych, M.S. et al. Zika virus infects cells lining the blood-retinal barrier and causes chorioretinal atrophy in mouse eyes. JCI Insight. 2017 Feb 23; 2
11) Miner, J.J., Abdoulaye, S., Richner, J.M. et al. Zika virus infection in mice causes panuveitis with shedding of virus in tears. Cell Rep. 2016; 16: 1–11
12) Laxminarayan Ramanan, Kakkar Manish, Horby Peter, Malavige Gathsaurie Neelika, Basnyat Buddha. Emerging and re-emerging infectious disease threats in South Asia: status, vulnerability, preparedness, and outlook BMJ 2017; 357 :j1447
13) http://www.mymedicalmantra.com/city-doctor-to-spread-awareness-on-zika-t...
14) https://www.indiatoday.in/india/story/jaipur-rajasthan-zika-virus-health...
Competing interests: No competing interests
10 October 2018
Sunil R Moreker
Eye Surgeon
Nanavati, Apollo, Fortis Hiranandani, SL Raheja , Eyeris, Seven Hills ,Bhaktivedant, Conwest Jain
Mumbai ,India
Rapid response
Zika virus, a scary pathogen
Author: Giovanni DI GUARDO, DVM, Dipl. ECVP,
University of Teramo, Faculty of Veterinary Medicine, Località Piano d'Accio, 64100 - Teramo, Italy (e-mail address: gdiguardo@unite.it)
Keywords: Zika virus, infection, viral neuropathogenesis, neurotropic viruses, immune response.
In their interesting article, Dr Ahmad and coworkers report a useful diagnostic algorithm aimed at assessing Zika virus (ZIKV) infection's status in pregnant women with potential exposure to the virus, due to a "history of travel" to geographical regions characterized by an "active ZIKV transmission" during pregnancy.[1] The same authors emphasize that, although the sensitivity, specificity and applications of serological tests allowing detection of antiviral IgG or IgM antibodies (Abs) have not been thoroughly assessed thus far, all pregnant women returning from affected areas should be tested for ZIKV by means of reverse-transcriptase polymerase chain reaction (RT-PCR) whenever symptomatic, while if asymptomatic they should be serologically investigated.[1]
Still worthy to be mentioned, ZIKV is strongly suspected to be also involved in the occurrence of embryo-foetal developmental abnormalities, with special reference to microcephaly, as well as of Guillain-Barré syndrome (GBS), which should be regarded, therefore, as two major neurologic complications likely associated, in terms of cause-effect relationship, with ZIKV infection.[1] In view of the above, characterizing the viral neurotropism and neuropathogenic potential, along with the virus-host interaction drivers and dynamics at central nervous system (CNS) level, would be of paramount relevance in the study of ZIKV infection's neuropathogenesis.
In this respect, investigating the presence of anti-ZIKV Abs inside the cerebrospinal fluid (CSF) from both microcephaly-affected and GBS-affected patients would be of crucial relevance. As a matter of fact, in agreement with what reported in the course of other infections induced by neurotropic viruses,[2] the "intrathecal" production of anti-ZIKV Abs would clearly prove ZIKV replication and persistence inside the host's CNS. A specific search for the aforementioned antiviral Abs could have been carried out, for instance, in the CSF from the microcephaly-affected foetus in whose brain biomolecular (RT-PCR) and ultrastructural evidence of ZIKV has been recently reported.[3] This also appears to be true with reference to another recent article reporting the existence of a cause-effect relationship between ZIKV infection and GBS occurrence.[4].
As a concluding remark, while adequate research efforts are absolutely needed in order to provide valuable and robust answers to the several, hitherto unsolved issues about ZIKV infection's neuropathogenesis, it seems more than likely that many of these answers may come from the development of suitable animal models. The benefits achieved by doing so would be additionally strengthened by the comparative neuropathological evaluation of ZIKV infection with the natural Flavivirus infection models that are currently available, as clearly exemplified by West Nile virus, a well-characterized human and animal neurotropic pathogen.[5]
Conflict of interest statement: The author declares that no conflicts of interest of any kind exist in
relation to the publication of this manuscript.
References
1. Ahmad SSY, Amin TN, Ustianowski A. Zika virus: management of infection and risk. BMJ 2016;352:i1062.
2. Bonnan M, Barroso B, Demasles S, et al. Compartmentalized intrathecal immunoglobulin synthesis during HIV infection - a model of chronic CNS inflammation? J Neuroimmunol 2015;285:41-52.
3. Mlakar J, Korva M, Tul N, et al. Zika virus associated with microcephaly. N Engl J Med 2016;374:951-8.
4. Cao-Lormeau V-M, Blake A, Mons S, et al. Guillain-Barré Syndrome outbreak associated with Zika virus infection in French Polynesia: a case-control study. Lancet 2016; http://dx.doi.org/10.1016/ S0140-6736(16)00562-6 (Published online February 29, 2016).
5. Cantile C, Di Guardo G, Eleni C, et al. Clinical and neuropathological features of West Nile virus equine encephalomyelitis in Italy. Equine Vet J 2000;32:31-5.
Competing interests: No competing interests
04 April 2016
Giovanni Di Guardo
Associate Professor of General Pathology and Veterinary Pathophysiology
University of Teramo, Faculty of Veterinary Medicine
Località Piano d'Accio - 64100 Teramo, Italy
Zika virus and assisted reproductive technologies
Louis Bujan PhD1,*, Guillaume Joguet MD2, Lynda Pavili PharmD2,3, Antoine Talarmin MD4, Christophe Pasquier PhD5
1 CECOS Midi-Pyrénées, Hôpital Paule de Viguier, Toulouse University Hospital, and Université de Toulouse (UPS), Groupe de Recherche en Fertilité Humaine (EA 3694, Human Fertility Research Group), Toulouse, France
2 Centre Caribéen de Médecine de la Reproduction, and CECOS Caraibes, CHU Pointe à Pitre University Hospital, Pointe à Pitre, France
3 Laboratoire Synergibio, Les Abymes, Pointe à Pitre, France
4 Institut Pasteur Guadeloupe, Les Abymes, Pointe à Pitre, France
5 Laboratoire de Virologie, Institut Fédératif de Biologie, Toulouse University Hospital, and INSERM U1043 CPTP, Toulouse, France
* Corresponding author: Louis Bujan, CECOS Midi-Pyrénées, University Hospital, and Université de Toulouse (UPS), Groupe de Recherche en Fertilité Humaine (EA 3694, Human Fertility Research Group), Hôpital Paule de Viguier, 330 av. de grande Bretagne 31059 Toulouse Cedex 09, France
The spread of the Zika virus (ZIKV) epidemic, and the suggestion that ZIKV infection may be implicated in microcephaly, embryo and foetopathy and the induction of adult neurological disorders, have attracted worldwide attention. Health authorities have published guidelines for women and couples concerning pregnancy. ZIKV is mainly transmitted by Aedes mosquito bites and this explains the current spread of infection in ZIKV-naive populations world-wide, mainly in the Americas. ZIKV RNA and infectious virus particles have been detected in serum, urine1 and semen, with a very high viral load.2 Sexual transmission has been reported.3 Two cases of haematospermia in ZIKV-infected men suggested genital tract inflammation, possibly due to local infection. Several viruses have been identified in the male genital tract4 suggesting this could be a specific replication compartment as observed for other viruses such as HIV, where dissociation between RNA detection in blood and semen has been described.5 We currently have no information on ZIKV detection in the genital tract in women.
Assisted reproductive technologies (ART) are used worldwide to treat infertile couples. During ART, the question of ZIKV transmission risk to a non-infected partner, to the couple's embryo, to other embryos and gametes, and finally to the laboratory team should be taken into consideration, particularly in countries with a ZIKV epidemic and in people returning from these areas. Several health agencies advise couples seeking parenthood to postpone ART, and the couples need to understand this. However, ART may be urgent, as for example in fertility preservation before gonadotoxic medical treatment, or for women with early ovarian insufficiency. ART should therefore preferably be performed in centres with expertise in care for couples with viral risk (HIV, HCV for example), by first freezing sperm and/or ovocytes. Since most ZIKV infections are asymptomatic and ZIKV RNA may become undetectable in blood or urine, sperm cells processed by density gradient centrifugation and/or follicular fluid must be tested for ZIKV RNA before performing insemination or in-vitro fertilization to confirm absence of the virus and to further reduce any risk.
Practices should evolve as scientific knowledge advances. We need more and better research on ZIKV and the genital tract in men and also in women, whether symptomatic or not, in order to identify the consequences of ZIKV on reproductive functions, to determine the frequency and duration of viral shedding in these compartments, and to look for specific methods of obtaining ZIKV-free gametes in infected persons.
Declaration of interests: We declare no conflicts of interest.
We would like to thank Nina Crowte for text editing.
References
1 Gourinat AC, O'Connor O, Calvez E, et al. Detection of ZIKA virus in urine. Emerg Infect Dis 2015; 21: 84.
2 Mansuy JM, Dutertre M, Mengelle C, et al. Zika virus: high infectious viral load in semen, a new sexually transmitted pathogen? Lancet Infect Dis 2016, published online March 3, 2016. http://dx.doi.org/10.1016/S1473-3099(16)00138-
3 Foy BD, Kobylinski KC, Chilson Foy JL, et al. Probable non-vector-borne transmission of ZIKA virus, Colorado, USA. Emerg Infect Dis 2011; 17: 880–2. [Accessed March 3, 2016] http://dx.doi.org/10.3201/eid1705.101939
4 Dejucq N, Jégou B. Viruses in the mammalian male genital tract and their effects on the reproductive system. Microbiol Mol Biol Rev 2001; 65: 208–31.
5 Bujan L, Daudin M, Matsuda T, et al. Factors of intermittent HIV-1 excretion in semen and efficiency of sperm processing in obtaining spermatozoa without HIV-1 genomes. AIDS 2004; 18: 757–66.
Competing interests: No competing interests
26 March 2016
Louis BUJAN
Professor of reproductive médicine and biology
JOGUET Guillaume, PAVILI Lynda , TALARMIN Antoine, PASQUIER Christophe
University Toulouse III
Paule de Viguier Universitary Hospital 330 av Grande Bretagne 31059 Toulouse, cedex 09, France