Clinical Review
Zika virus
BMJ
2016
;
352
doi: https://doi.org/10.1136/bmj.i1049
(Published 26 February 2016)
Cite this as:

BMJ

2016;352:i1049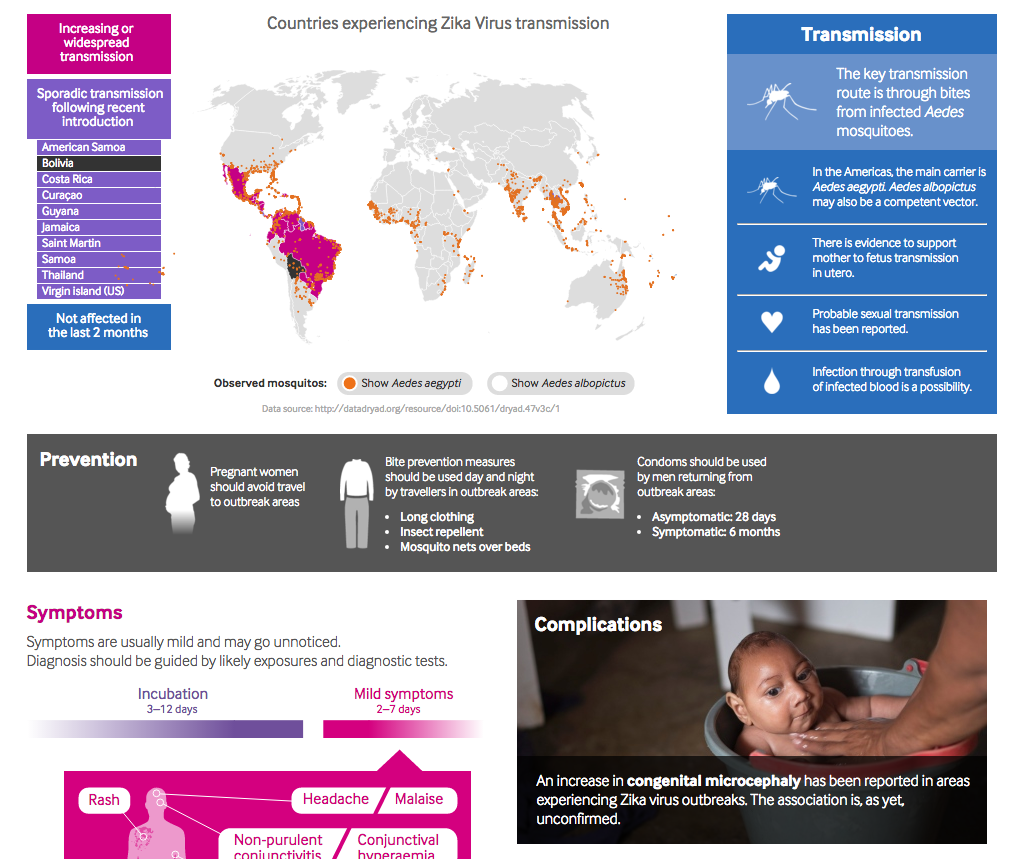 Zika: A clinical guide
See a quick overview of the key facts, including countries affected, and advice on prevention, diagnosis and management of patients returning from outbreak areas.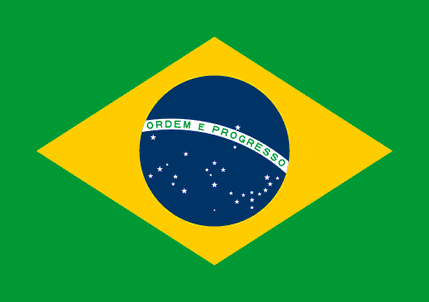 Brazilian Portugese translation
Vírus da Zika
All rapid responses
Rapid responses are electronic comments to the editor. They enable our users to debate issues raised in articles published on bmj.com. A rapid response is first posted online. If you need the URL (web address) of an individual response, simply click on the response headline and copy the URL from the browser window. A proportion of responses will, after editing, be published online and in the print journal as letters, which are indexed in PubMed. Rapid responses are not indexed in PubMed and they are not journal articles. The BMJ reserves the right to remove responses which are being wilfully misrepresented as published articles.
We read with interest the review article on Zika virus by Basarab M, Bowman C, Aarons EJ, et al [1]. We would like to discuss the public health implication of introduction of Zika virus in India, especially because of an up-coming mass gathering in our hometown in Ujjain, Madhya Pradesh, India. It is important to consider this as India has highest case burden of dengue with about 33 million clinical cases and additional 100 million asymptomatic cases occurring annually [2].
Ujjain is going to host a mass gathering or "Kumbh mela" starting from 22nd April 2016 to 22nd May 2016 [3]. The "Kumbh mela" are held by rotation in one of the four cities in India i.e. Allahabad, Haridwar, Nasik and Ujjain. An estimated 120 million people visited "Maha Kumbh Mela" in 2013 in Allahabad over a two-month period, including over 30 million in a single day, on 10 February 2013. In the year, 2004 Ujjain hosted its last "Kumbh Mela", where more than 20 million people gathered. The specific name given to the "Kumbh mela" of Ujjain is "Simhasth 2016" [3]. A massive temporary city is constructed to accommodate millions of the worshipers seeking to bathe in the sacred waters of river Shipra in Ujjain[3]. It is estimated that a total of 50 million people will visit Ujjain, a city with a population of 0.5 million. This makes the mass gathering at Ujjain larger then the up-coming Rio Olympics and comparable to the Haj and Umrah [4].
People have started to come to Ujjain from all over India and world already several months before the assigned dates. Because of the huge number of people, in addition to limit – although adequate – sanitary facilities, there is an increased risk of infectious disease outbreaks. Additionally, an essential activity during the festival is the ceremonial dipping in the river Shipra, an activity that increases the risk of mosquito born diseases.
The current epidemic of Zika virus has spread rapidly to 31 countries in South America, 4 countries in Pacific and one country in Africa [5]. USA has reported 153 cases of Zika virus from 2015 to 2nd March 2016; all have been travel-associated cases[5]. Although no cases of Zika virus have been reported from India till date, India has good trade relations with many of the South American countries; for example: India's trade relations with Brazil have increased substantially in the last two decades [6]. Thus, we can assume that many people will be travelling from India to Brazil and vice-versa, thus increasing the chance of importing the disease to India.
In my city most physicians are well aware of clinical features of malaria, chikungunia and dengue but since most of these diseases have overlapping clinical features with Zika virus infection, it might present a clinical challenge to suspect and confirm Zika virus infection especially in view of limited capacity for laboratory diagnosis.
There has been massive preparation for prevention and disaster-management with the help of Indian and international organization mainly the CDC, Atlanta [3]. Local authorities have started to take measure to reduce mosquito population and also started survey on mosquito populations. We hope that Simhasth 2016 in Ujjain will remain a disaster free event.
References:
1. Basarab M, Bowman C, Aarons EJ, et al. Zika virus. Bmj 2016;352:i1049 doi: 10.1136/bmj.i1049[published Online First: Epub Date]|.
2. Bhatt S, Gething PW, Brady OJ, et al. The global distribution and burden of dengue. Nature 2013;496(7446):504-7 doi: 10.1038/nature12060[published Online First: Epub Date]|.
3. Website of Simhasth 2016. Available from http://www.simhasthujjain.in. Last accessed 9th March 2016.
4. Elachola H, Gozzer E, Zhuo J, et al. A crucial time for public health preparedness: Zika virus and the 2016 Olympics, Umrah, and Hajj. Lancet 2016;387(10019):630-2 doi: 10.1016/S0140-6736(16)00274-9[published Online First: Epub Date]|.
5. Geographical distribution of Zika virus on CDC website 2016 Available from http://www.cdc.gov/zika/geo/united-states.html.
Accessed 9th March 2016.
6. Website of Ministry of External Affairs, Government of India 2016. Available from http://www.mea.gov.in/Portal/ForeignRelation/Brazil__May_2014.pdf
Accessed 9th March 2016.
Competing interests: No competing interests
09 March 2016
Ashish Pathak
Paediatrician
Diwan Vishal; Department of Public Health and Environment, R.D. Gardi Medical College, Ujjain, India and Department of Public Health Sciences, Karolinska Institutet, Stockholm, Sweden
Department of Paediatrics, RD Gardi Medical College, Ujjain; MP, India and Department of Public Health Sciences, Karolinska Institutet, Stockholm, Sweden
Professor, Department of Paediatrics, RD Gardi Medical College, Ujjain; MP, India 456010