Clinical Review
State of the Art Review
Management of interstitial lung disease associated with connective tissue disease
BMJ
2016
;
352
doi: https://doi.org/10.1136/bmj.h6819
(Published 24 February 2016)
Cite this as:

BMJ

2016;352:h6819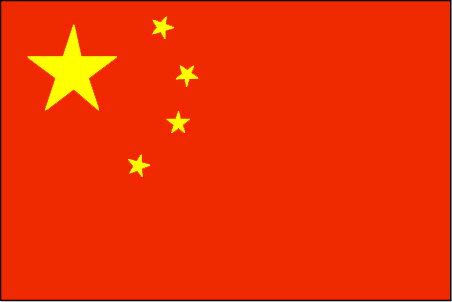 Chinese translation
该文章的中文翻译
Stephen C Mathai

, assistant professor of medicine

1,

Sonye K Danoff

, associate professor of medicine

1
Correspondence to: S C Mathai

smathai4{at}jhmi.edu
Abstract
The lung is a common site of complications of systemic connective tissue disease (CTD), and lung involvement can present in several ways. Interstitial lung disease (ILD) and pulmonary hypertension are the most common lung manifestations in CTD. Although it is generally thought that interstitial lung disease develops later on in CTD it is often the initial presentation ("lung dominant" CTD). ILD can be present in most types of CTD, including rheumatoid arthritis, scleroderma, systemic lupus erythematosus, polymyositis or dermatomyositis, Sjögren's syndrome, and mixed connective tissue disease. Despite similarities in clinical and pathologic presentation, the prognosis and treatment of CTD associated ILD (CTD-ILD) can differ greatly from that of other forms of ILD, such as idiopathic pulmonary fibrosis. Pulmonary hypertension (PH) can present as a primary vasculopathy in pulmonary arterial hypertension or in association with ILD (PH-ILD). Therefore, detailed history, physical examination, targeted serologic testing, and, occasionally, lung biopsy are needed to diagnose CTD-ILD, whereas both non-invasive and invasive assessments of pulmonary hemodynamics are needed to diagnose pulmonary hypertension. Immunosuppression is the mainstay of treatment for ILD, although data from randomized controlled trials (RCTs) to support specific treatments are lacking. Furthermore, treatment strategies vary according to the clinical situation—for example, the treatment of a patient newly diagnosed as having CTD-ILD differs from that of someone with an acute exacerbation of the disease. Immunosuppression is indicated only in select cases of pulmonary arterial hypertension related to CTD; more commonly, selective pulmonary vasodilators are used. For both diseases, comorbidities such as sleep disordered breathing, symptoms of dyspnea, and cough should be evaluated and treated. Lung transplantation should be considered in patients with advanced disease but is not always feasible because of other manifestations of CTD and comorbidities. Clinical trials of novel therapies including immunosuppressive therapies are needed to inform best treatment strategies.
Footnotes
Contributors: Both authors helped in the design, drafting, and critical revision of the review and the analysis and interpretation of the data; they both approved the final version to be published. SCM is guarantor.

Competing interests: We have read and understood BMJ policy on declaration of interests and declare the following interests: SCM: paid consultancies for Actelion, Bayer, and Gilead; research funding from NIH/NHLBI and the Scleroderma Foundation; unpaid officerships of the Pulmonary Hypertension Association and the American College of Chest Physicians. SKD: paid consultancies for Boehringer-Ingelheim; research funding from the Huayi Zhang Discovery Fund and the Cecilia Fisher Rudman Fund; unpaid officerships of the American College of Chest Physicians and American Thoracic Society.

Provenance and peer review: Commissioned; externally peer reviewed.
View Full Text
Log in
Log in using your username and password
Log in through your institution