Clinical Review
State of the Art Review
Management of interstitial lung disease associated with connective tissue disease
BMJ
2016
;
352
doi: https://doi.org/10.1136/bmj.h6819
(Published 24 February 2016)
Cite this as:

BMJ

2016;352:h6819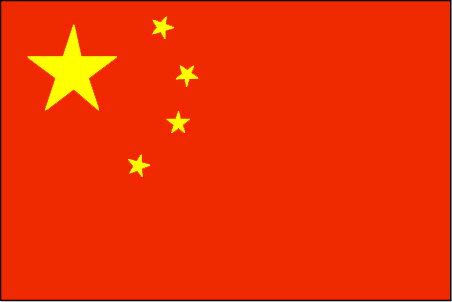 Chinese translation
该文章的中文翻译
Stephen C Mathai

, assistant professor of medicine

1,

Sonye K Danoff

, associate professor of medicine

1
Correspondence to: S C Mathai

smathai4{at}jhmi.edu
Abstract
The lung is a common site of complications of systemic connective tissue disease (CTD), and lung involvement can present in several ways. Interstitial lung disease (ILD) and pulmonary hypertension are the most common lung manifestations in CTD. Although it is generally thought that interstitial lung disease develops later on in CTD it is often the initial presentation ("lung dominant" CTD). ILD can be present in most types of CTD, including rheumatoid arthritis, scleroderma, systemic lupus erythematosus, polymyositis or dermatomyositis, Sjögren's syndrome, and mixed connective tissue disease. Despite similarities in clinical and pathologic presentation, the prognosis and treatment of CTD associated ILD (CTD-ILD) can differ greatly from that of other forms of ILD, such as idiopathic pulmonary fibrosis. Pulmonary hypertension (PH) can present as a primary vasculopathy in pulmonary arterial hypertension or in association with ILD (PH-ILD). Therefore, detailed history, physical examination, targeted serologic testing, and, occasionally, lung biopsy are needed to diagnose CTD-ILD, whereas both non-invasive and invasive assessments of pulmonary hemodynamics are needed to diagnose pulmonary hypertension. Immunosuppression is the mainstay of treatment for ILD, although data from randomized controlled trials (RCTs) to support specific treatments are lacking. Furthermore, treatment strategies vary according to the clinical situation—for example, the treatment of a patient newly diagnosed as having CTD-ILD differs from that of someone with an acute exacerbation of the disease. Immunosuppression is indicated only in select cases of pulmonary arterial hypertension related to CTD; more commonly, selective pulmonary vasodilators are used. For both diseases, comorbidities such as sleep disordered breathing, symptoms of dyspnea, and cough should be evaluated and treated. Lung transplantation should be considered in patients with advanced disease but is not always feasible because of other manifestations of CTD and comorbidities. Clinical trials of novel therapies including immunosuppressive therapies are needed to inform best treatment strategies.
Introduction
Interstitial lung disease (ILD) is one of the most common and clinically important manifestations of connective tissue disease (CTD). Although ILD often occurs in patients with known CTD, it can also be the first and only manifestation of previously unrecognized CTD. Therefore, patients presenting with ILD require thoughtful evaluation for the presence of CTD, particularly as the treatment of CTD-ILD is often markedly different from that of other idiopathic interstitial pneumonias such as idiopathic pulmonary fibrosis (IPF). The spectrum of ILD associated with CTD is broad, so careful evaluation for autoantibodies or other features of autoimmune disease is crucial. Furthermore, ILD can occur as a complication of treatment for CTD. In addition, other forms of lung involvement can occur in CTD and should be considered in the evaluation of a patient with either known or suspected CTD (table 1⇓). In this review, we will describe approaches to the diagnosis of CTD-ILD and potential diagnostic limitations. We will review the current state of disease directed treatment as well as supportive care, which should be integrated into the overall care of these patients.
There are two major presentations of ILD in the context of CTD. The first is the development of ILD in a patient with known CTD. The second presentation, which is possibly more challenging, is as the first or only manifestation of CTD. These presentations will be considered separately.
Sources and selection criteria
We searched PubMed, Medline, and the Cochrane Library from January 1966 to January 2015 using combinations of words or terms that included lung or pulmonary, interstitial lung disease, pulmonary hypertension, connective tissue disease, rheumatologic disease (including rheumatoid arthritis, scleroderma, systemic lupus erythematosus (SLE), polymyositis/dermatomyositis, myositis, Sjögren's syndrome, mixed connective tissue disease), treatment, therapy, and management. Articles from the reference list of articles and text chapters were reviewed and relevant publications identified. Non-English abstracts and articles were excluded. We considered evidence on the basis of the appropriateness and quality of the study design, with double masked RCTs regarded as the most suitable design and prospective cohort studies and retrospective case series as less suitable.
ILD in known autoimmune disease
ILD is common in patients with known autoimmune disease and prevalence varies by CTD type and the method of ascertainment.
Evaluation of CTD in patients with a new diagnosis of ILD
It is increasingly recognized that ILD may be the first or only manifestation of an underlying CTD. In this situation, patients may present with two overlapping patterns—an acute form or a more subacute form.
Acute onset ILD in patients without known CTD
The acute presentation with rapidly progressive ILD typically occurs in younger patients and is often heralded by a few weeks to months of increasing dyspnea in previously healthy people. Patients in this group often present to hospital and are rapidly moved to the intensive care unit because of hypoxemic respiratory failure in the setting of progressive ground glass opacities on high resolution computed tomography.
In such patients, the crucial initial steps are early consideration of ILD; evaluation of infection, including bronchoalveolar lavage if the patient is stable; and early serological evaluation. Table 2⇓ provides a list of the initial tests and considerations in interpretation. Because many of these recommendations are based on small patient series or single center experience, diagnostic specificity and sensitivity are often not available. The results of such tests are often not available or complete in time to be useful when treating patients who present acutely, so treatment will often need to be started before a definite diagnosis of CTD is available. Several additional tests can be considered as additional circumstantial data to support such a diagnosis.
Patients with raised muscle enzymes (creatine phosphokinase or aldolase) can be evaluated for evidence of myositis using magnetic resonance imaging of the thigh, electromyography, or muscle biopsy (or a combination thereof). Each of these methods may add relevant information in patients who present as clinically "amyopathic" or without overt evidence of muscle weakness.
Because of the high prevalence of dysmotility in some forms of CTD, such as scleroderma, evidence of esophageal dysmotility, such as a dilated or patulous esophagus on chest computed tomography, may also support a presumed diagnosis of CTD.
Echocardiographic evidence of pulmonary hypertension is useful when considering the possibility of unrecognized thromboembolic disease, which often accompanies acute presentations of ILD, and for identifying patients in whom pulmonary hypertension is the primary manifestation of CTD.56 Importantly, a recent study found a more than twofold increased risk of venous thromboembolism in patients with scleroderma compared with normal controls, highlighting the need for thorough evaluation for venous thromboembolism in this population.57 Although PAH is most commonly associated with a diagnosis of scleroderma, it can also occur in patients with dermatomyositis or polymyositis and other CTDs. Furthermore, patients with CTD are also at risk of pulmonary hypertension related to chronic thromboembolic disease, especially those with SLE.
Subacute presentation in patients without known CTD
A key step in the evaluation of all patients with idiopathic interstitial pneumonia is the identification of known causes of ILD. This step is so crucial that it is the first step in the current American Thoracic Society/European Respiratory Society (ATS/ERS) algorithm for the diagnosis of IPF.58 Unfortunately, in practice the evaluation for new onset ILD often follows the more invasive approach of lung biopsy. Because surgical lung biopsy is recommended only if diagnostic uncertainty exists,58 few if any patients should undergo biopsy before a thoughtful evaluation for CTD has been completed. Although serologic evaluation is crucial in the diagnosis of CTD, it is no substitute for taking a careful personal medical and family history and performing a review of systems and a clinical examination. Patients have often experienced symptoms that they have not associated with pulmonary symptoms, such as Raynaud's phenomenon, skin rash or hair loss, muscle pain or weakness, gastroesophageal reflux, and joint pain or swelling. It is therefore often useful to encourage patients to describe any new or recent symptoms. Given the multiple organ systems that can be affected in CTD, in patients with atypical features it is often useful to consult with rheumatologists, dermatologists, and other specialists.
Limits of testing based on available serological tests
There are two common concerns when evaluating CTD in patients with ILD as the main or only symptom. The first concern is that the patient has a recognized autoantibody but does not meet the defining criteria for the associated CTD. This concern has increasingly been raised as serologic testing has become available for "myositis specific" antibodies, including antisynthetase antibodies. Figure 1⇓ shows the defining criteria for myositis.59 60 At the time of the definition, the muscle and skin manifestations were the major features of the disease that were recognized. Since the discovery of the Jo-1 antibody and other antisynthetase antibodies, it has become apparent that many patients who carry these highly specific antibodies have little or no muscle or skin involvement at the time of presentation. Indeed, the term "clinically amyopathic dermatomyositis" was coined to describe acute pulmonary presentation in the absence of muscle involvement.41 The lesson to be learnt is that our understanding of CTD is limited by available technology. An ongoing conversation with rheumatology organizations is needed to redefine CTD including the inclusion of the lung as a primary organ of involvement.
The second concern is that although the patient has suggestive clinical features, a non-specific antibody such as a positive ANA is present but a more disease specific antibody is not. This often occurs in the context of suggestive findings such as Raynaud's phenomenon. As a result a new category of CTD has been proposed, which is sometimes described as autoimmune flavored ILD.50 A recent ATS/ERS consensus statement provides some guidelines on the classification of interstitial pneumonia with autoimmune features (IPAF) specifically for research purposes.61 Although the addition of this new designation may facilitate ongoing research, it does not help with diagnostic uncertainty in some patients.
Another problem is that the diagnosis of CTD is currently limited by the availability of clinical testing and the recognition of autoantibodies. A prime example of this is the recently described MDA-5 antibody. This antibody was initially described as recognizing a 140 kDa protein in patients with CADM.62 The identification of this protein as MDA-5 as well as the development of clinical testing allowed an important group of patients with previously undefined ILD to be placed into the category of CTD associated ILD. Furthermore, with the availability of testing at clinical and research levels the spectrum of MDA-5 associated ILD has been broadened from that of acute ILD to a more benign picture.63 Recent clinical testing by a reference laboratory suggested that patients with currently undefined CTD carry autoantibodies that are yet to be identified. Until these autoantibodies are fully described, it might be useful to re-evaluate the diagnostic criteria of existing CTDs.
Forms of ILD: radiologic and pathologic review
High resolution computed tomography is used to evaluate patients with possible CTD-ILD. This technique has considerable diagnostic and prognostic benefits, although accurate interpretation is crucial (fig 2⇓) Several groups have developed algorithms for identifying features of usual interstitial pneumonia on these scans. The ATS/ERS criteria for the diagnosis of IPF provide a useful guide for recognizing this radiographic pattern.58 64 Patients with CTD and usual interstitial pneumonia seem to have a worse prognosis than those with other histopathologic forms of CTD-ILD. It is therefore useful to distinguish between usual interstitial pneumonia, non-specific interstitial pneumonia, and organizing pneumonia when considering individual patients' likelihood of response to treatment. However, no radiographic pattern seems to be completely resistant to treatment, so treatment should be started regardless of radiographic pattern.
Although several radiographic staging systems have been developed for IPF, few have been validated in patients with CTD-ILD.58 However, a simple staging system for patients with scleroderma associated ILD has been proposed.65 This system averages the extent of radiographic lung involvement (extent of reticulation, proportion of ground glass opacities, and coarseness of reticulations) on high resolution chest tomography at five separate levels in the thorax and combines this with forced vital capacity to determine whether the patient has "limited" or "extensive" parenchymal involvement. In the study cohort, 215 patients with extensive lung disease had a more than threefold increased risk of death compared with those with limited lung disease (hazard ratio 3.46, 2.19 to 5.46; P<0.0005), suggesting clinical relevance. Whether this system predicts responsiveness to treatment for ILD or is valid in other CTD-ILD cohorts remains to be determined.
The role of surgical lung biopsy in patients with recognized or suspected CTD-ILD is still unclear. The main arguments for invasive biopsy are the potential role of biopsy pattern in predicting prognosis (usual interstitial pneumonia versus other patterns) and the potential to detect alternative diagnoses such as cancer. Balanced against these potential benefits are the risks of direct complications of surgery (persistent or non-resolving pneumothoraces), cardiopulmonary complications of surgery (myocardial infarction or thromboembolic events), and exacerbations of ILD associated with surgery. When considering surgical biopsy, the potential for benefit (including the impact on therapy) must be weighed against the potential for harm. The patient's preference must be central to decision making. As an alternative to surgical lung biopsy, bronchoscopy with lavage to assess for infection and cell count may be appropriate in some patients.
ILD as a complication of treatment for autoimmune disease
An additional consideration in patients with ILD and known CTD is the role of drugs used to treat CTD. Many disease modifying anti-rheumatic drugs and biological agents commonly used in CTD have been associated with ILD. The box contains a list of commonly used drugs. A comprehensive and updated list of drugs used to treat CTD that are associated with pulmonary toxicity including ILD can be found at pneumotox.com.
Common drugs used for connective tissue disease associated with interstitial lung disease
Methotrexate

Tumor necrosis factor inhibitors

Gold

Penicillamine

Leflunomide

Sulfonamide
Owing to a lack of evidence based guidelines the following observations and advice are based on clinical experience. When considering patients in whom ILD may be caused by the CTD or its treatment, timing of the onset of therapy may or may not be helpful. In a subset of patients, symptoms begin soon after a new drug is started. In such patients, stopping the drug, along with careful follow-up (with or without a short burst of steroids) may be sufficient. In other patients symptoms of ILD can develop insidiously, months after a drug is started. This is common in patients with rheumatoid arthritis, in whom both the CTD and the treatment can be associated with ILD. Thus, drugs are often stopped for a while to assess the impact on the ILD. During this time, steroids can be used to bridge the CTD and treat the ILD. Once patients have improved, specific drugs can be reintroduced with careful pulmonary follow-up, including pulmonary function testing, so long as the patient is advised about the potential for recurrent symptoms and is empowered to report any change in symptoms.
Treatment of CTD-ILD
Treatment of comorbid conditions of CTD-ILD
Guidelines
Although no guidelines on the management of CTD-ILD are available, we extrapolated certain recommendations from the joint American Thoracic Society/European Respiratory Society/Japanese Respiratory Society/Latin American Thoracic Association guidelines for the management of IPF.147 We also reviewed treatment guidelines for PAH for the recommendations in this review.148 149
Emerging treatments for CTD-ILD
The role of recently approved treatments for IPF in the treatment of CTD-ILD remains unknown. A case report of pirfenidone in a patient with scleroderma-ILD suggested improvement in lung function but additional studies are needed to confirm this observation.150 A recently completed open label, randomized, parallel group safety and tolerability study of pirfenidone in scleroderma-ILD (LOTUSS trial; NCT01933334) suggested that patients with scleroderma experience similar side effects with pirfenidone as patients with IPF. Similar studies are planned for nintedanib, an intracellular inhibitor of tyrosine kinases that decreases the rate of decline in lung function in patients with IPF.
Novel inhibitors of pro-inflammatory and profibrotic mediators, such as receptor inhibitors of lysophosphotidic acid, a mediator released by platelets during epithelial injury, are currently being studied in IPF. Targeting T helper type 2 inflammatory pathways is also of interest; recent translational research in patients with IPF suggests a role for the inhibition of interleukin 13 (IL-13) using anti-IL-13 monoclonal antibodies.151 These and other pathways thought to be integral to the pathogenesis of IPF will probably be explored in CTD-ILD as well. Specific studies in CTD-ILD have recently been completed or are ongoing. For example, pomalidomide (CC-4047), a derivative of thalidomide and an inhibitor of angiogenesis, was studied in scleroderma-ILD (NCT01559129) but was stopped at interim analysis because it failed to meet its primary endpoint of change in FVC. Combination trials, such as the use of bortezomib, a proteasome inhibitor used to treat multiple myeloma, together with mycophenolate mofetil (NCT02370693) in scleroderma-ILD, as well as trials of drugs such as dabigatran that target the thrombotic processes involved in scleroderma-ILD (NCT02426229), will begin enrollment in the near future. These and other studies of novel anti-inflammatory, antifibrotic, and anti-angiogenic drugs may offer additional evidence based treatment options for CTD-ILD in the near future.
Conclusion
Lung disease is a common complication or presenting feature of CTD. Despite increased awareness of CTD-ILD, proper diagnosis can be challenging and is based on the synthesis of clinical, physiologic, radiographic, hemodynamic, laboratory, and pathologic data. Immunosuppression remains the mainstay of treatment for ILD, although few data from RCTs are available to support specific drugs in most forms of CTD-ILD. Supportive therapies, including treatment of comorbidities, such as pulmonary hypertension and sleep disordered breathing, and institution of pulmonary rehabilitation may improve symptoms in these patients. Similarly, PAH and PH-ILD commonly complicate CTD and can lead to high morbidity and mortality. RCTs of novel antifibrotic and immunomodulatory agents for CTD-ILD and of vasoactive and antiproliferative agents for PH-CTD are needed to improve our understanding and the management of these progressive diseases.
Notes
Cite this as: BMJ 2016;352:h6819
Footnotes
Contributors: Both authors helped in the design, drafting, and critical revision of the review and the analysis and interpretation of the data; they both approved the final version to be published. SCM is guarantor.

Competing interests: We have read and understood BMJ policy on declaration of interests and declare the following interests: SCM: paid consultancies for Actelion, Bayer, and Gilead; research funding from NIH/NHLBI and the Scleroderma Foundation; unpaid officerships of the Pulmonary Hypertension Association and the American College of Chest Physicians. SKD: paid consultancies for Boehringer-Ingelheim; research funding from the Huayi Zhang Discovery Fund and the Cecilia Fisher Rudman Fund; unpaid officerships of the American College of Chest Physicians and American Thoracic Society.

Provenance and peer review: Commissioned; externally peer reviewed.
View Abstract