News
Health effects of climate change highlighted in Paris Agreement
BMJ
2015
;
351
doi: https://doi.org/10.1136/bmj.h6885
(Published 18 December 2015)
Cite this as:

BMJ

2015;351:h6885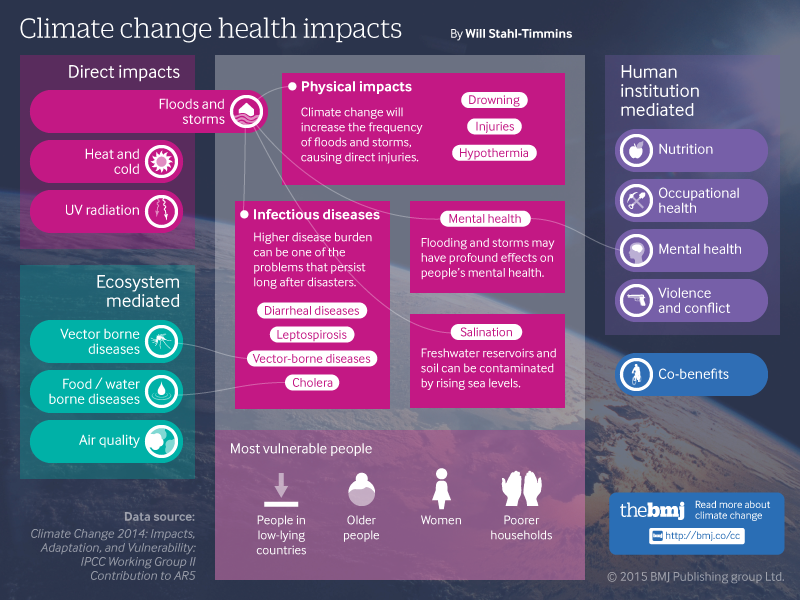 The United Nations' Paris agreement on climate change has put health at the centre of the effort to control global warming and has sent a message to all countries saying that a reduction in fossil fuel burning will reduce illness.
The agreement, which binds countries to hold temperature rises to "well below" 2°C, was welcomed by the World Health Organization and thousands of health professionals.
Health is mentioned three times in the core text of the agreement, which refers to the "co-benefits" of tackling health and climate change at the same time.
Margaret Chan, director general of the WHO, said, "Many of the same inefficient and …
View Full Text
Log in
Log in using your username and password
Log in through your institution