Observations
Climate change
The most important global public health agreement of the century
BMJ
2015
;
351
doi: https://doi.org/10.1136/bmj.h6878
(Published 17 December 2015)
Cite this as:

BMJ

2015;351:h6878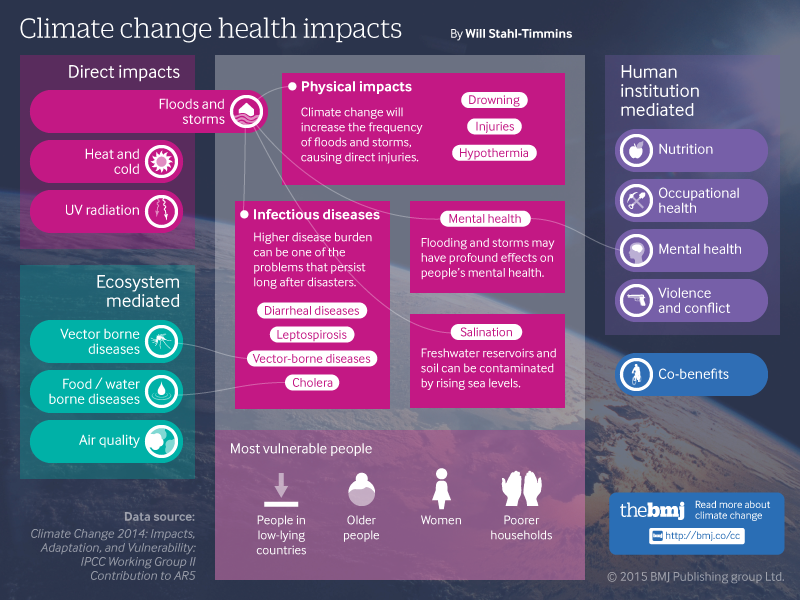 Josh Karliner

, director, global projects, Health Care Without Harm, San Francisco, USA
josh{at}hcwh.org
The new United Nations climate treaty recently agreed by representatives of 195 countries in Paris is far from perfect, but, by committing nearly every country's government to lowering its greenhouse gas emissions, it takes a major step toward staving off the worst effects of climate change.
Not just about polar bears
This accord could become known as the greatest public health accomplishment of our time, forestalling what is widely acknowledged as the greatest public health threat this century. It has become increasingly clear that climate change is not just about polar bears but also about clean air. It's not just about endangered species but also a growing burden of disease. Reversing climate change would protect everyone's health.
Health leaders have also begun to see other opportunities in mitigating climate change. If we can move away from hazardous coal, oil, and gas—the …
View Full Text
Log in
Log in using your username and password
Log in through your institution