News
UN climate chief attacks billions spent on subsidising fossil fuels
BMJ
2015
;
351
doi: https://doi.org/10.1136/bmj.h6511
(Published 02 December 2015)
Cite this as:

BMJ

2015;351:h6511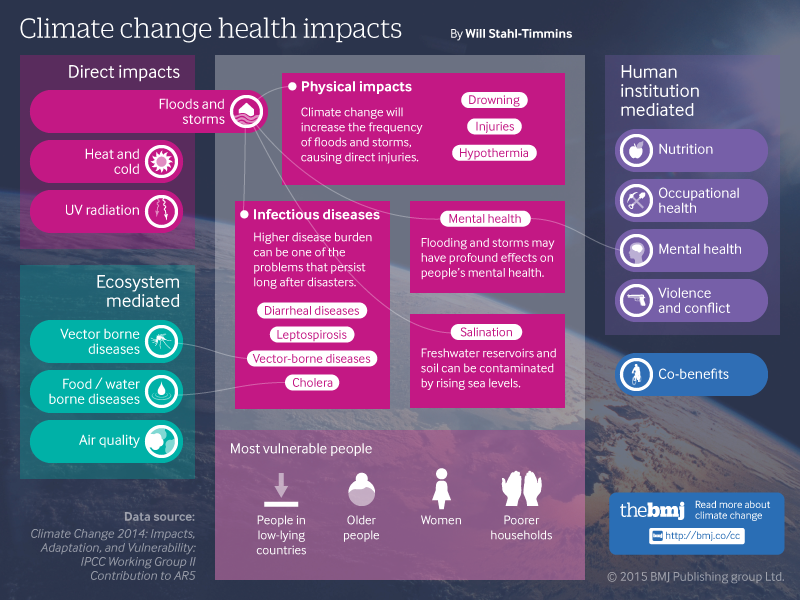 Health has moved upstage in climate talks in Paris this week as vulnerable countries, UN bodies, and civil society groups press for a more ambitious deal to reduce greenhouse gas emissions.
As diplomats from 195 countries work to negotiate a final text ahead of the arrival of decision makers next week, negotiations have underlined the disastrous long term effects on health of a rise in global temperatures.
The powerful Like Minded Developing Countries (LMDC) group, which includes China and India, has pressed for health to be included in two key areas of the final text. "We support a right to health," said Gurdiaz Nijar, a spokesman for the group.
The World Health Organization said, …
View Full Text
Log in
Log in using your username and password
Log in through your institution