Clinical Review
State of the Art Review
Suicide risk assessment and intervention in people with mental illness
BMJ
2015
;
351
doi: https://doi.org/10.1136/bmj.h4978
(Published 09 November 2015)
Cite this as:

BMJ

2015;351:h4978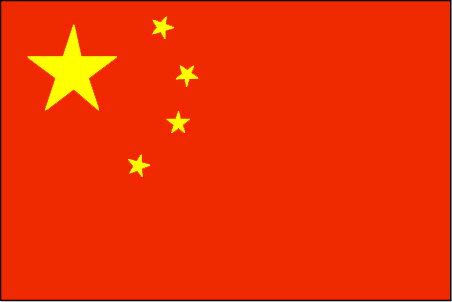 Chinese translation
该文章的中文翻译
James M Bolton

, associate professor

1,

David Gunnell

, professor of epidemiology

2,

Gustavo Turecki

, professor of psychiatry

3
1Departments of Psychiatry, Psychology, and Community Health Sciences, University of Manitoba, Winnipeg, MB, R3E 3N4, Canada
Correspondence to: J M Bolton

jbolton{at}hsc.mb.ca
Abstract
Suicide is the 15th most common cause of death worldwide. Although relatively uncommon in the general population, suicide rates are much higher in people with mental health problems. Clinicians often have to assess and manage suicide risk. Risk assessment is challenging for several reasons, not least because conventional approaches to risk assessment rely on patient self reporting and suicidal patients may wish to conceal their plans. Accurate methods of predicting suicide therefore remain elusive and are actively being studied. Novel approaches to risk assessment have shown promise, including empirically derived tools and implicit association tests. Service provision for suicidal patients is often substandard, particularly at times of highest need, such as after discharge from hospital or the emergency department. Although several drug based and psychotherapy based treatments exist, the best approaches to reducing the risk of suicide are still unclear. Some of the most compelling evidence supports long established treatments such as lithium and cognitive behavioral therapy. Emerging options include ketamine and internet based psychotherapies. This review summarizes the current science in suicide risk assessment and provides an overview of the interventions shown to reduce the risk of suicide, with a focus on the clinical management of people with mental disorders.
Introduction
Suicide is a major international public health problem, claiming one life every 40 seconds.1 It is the second leading cause of death in people aged 15-29 years and was responsible for 39 million disability adjusted life years in 2012.2 At least six close relatives or friends are bereaved by every suicide, and these people also have an increased risk of depression and suicide.3 4 5 For every death from suicide, 30 people attempt suicide; in the United States, this amounts to one million people each year.6 The economic cost of suicide and self harm is considerable, with estimated annual costs (direct and indirect) of $41bn (£27bn; €36bn) in the US.7 Improved understanding of who is at risk of suicide and the development of interventions to reduce suicide in key high risk groups are priority targets of national research agendas and government suicide prevention strategies.8
Several reviews have examined the prevention and epidemiology of suicide, as well as the risk factors.9 10 11 12 This review will complement these by examining two facets of the clinical care of people at risk of suicide—the assessment of suicide risk and interventions that can reduce that risk. We will focus on people with mental health problems and will not deal with broader public health strategies to prevent suicide. We will begin by describing the epidemiology of suicide and suicidal behavior in clinical populations, highlighting specific patient subgroups that are at higher risk. Risk assessment approaches will be discussed in detail, with a review of specific assessment tools and how the science of risk assessment is evolving. Interventions that have been shown to reduce suicidal behavior or prevent suicide, such as pharmacotherapy, psychotherapy, and follow-up care, will be reviewed. Given the prominence of suicide as a health problem and the demands on clinicians to manage this challenging condition, this review will provide an overview of evidence based assessment and treatment approaches to help guide clinical work with this at risk population.
Sources and selection criteria
This review included material compiled from a comprehensive literature review of PubMed, as well as papers selected from reference lists of the articles obtained. We also performed a broader search with Google to identify relevant articles and guidelines not listed on PubMed. Systematic reviews and meta-analyses were prioritized. Randomized controlled trials were included regardless of size or quality. We limited searches to English language studies published between 1 January 1990 and 1 February 2015. Search terms included suicide, self harm, risk assessment, guidelines, intervention, outreach, follow-up, medication (and specific types), pharmacotherapy, electroconvulsive therapy, psychotherapy (and specific types), and specific terms to identify clinical populations (emergency department, inpatients, discharge). Searches were conducted by the authors and three research associates. We reviewed and summarized the collected articles and guidelines and then determined the most clinically relevant articles that would be included in the review.
Epidemiology
Suicide is currently the 15th most common cause of death worldwide. In 2012, 804 000 people died by suicide, accounting for 1.4% of deaths worldwide and an average population rate of 11.4 per 100 000.1 In high income countries suicide rates are around three times higher in males than in females, and key risk factors include previous self harm, depression, alcohol misuse, physical illness, low socioeconomic position, and relationship breakdown.10 11
People with mental health problems have a substantially higher risk of suicide and self harm than that found in the general population (fig 1⇓).13 14 In a 36 year observational follow-up study of the Danish population, the cumulative risk of suicide in people who had inpatient or outpatient clinical contact with specialized mental health services was 4% in men and 2% in women.15 The rate varied across disorders and was highest in people with comorbidity and a history of self harm. This risk varies across different clinical populations, with psychiatric inpatients showing the highest risk of suicide within the next year.13 The risk of suicide seems to be greatest during the first few months after diagnosis across all mental disorders.16 17 18 The risk of suicide is also influenced by treatment factors, which will be described later in the review.
Inpatients and recent discharge
Although admission to hospital is often intended to provide a safe environment for the suicidal patient, the risk of suicide while an inpatient is high. The rate of suicide has been reported at five per 1000 occupied beds each year.19 A meta-analysis of 27 studies reported a rate of 147 suicides per 100 000 inpatient years, with individual studies reporting figures as high as 860 suicides per 100 000 inpatient years.20 Suicide tends to occur early during the course of an admission, with 40% occurring within the first three days.21 A suicide attempt preceding the admission significantly increases the risk of suicide while an inpatient.
The risk of suicide is high in the first week after discharge from a psychiatric hospital admission, remains high for the first few months after discharge, and then slowly decreases (fig 2⇓).22 23 24 In a UK national study of suicide among psychiatric patients, a quarter of suicides occurred within three months of discharge.25 Almost half of patients who die by suicide within three months of discharge die within the first month, often before their first follow-up contact.26 The risk of suicide after discharge is especially high for psychiatric patients who were admitted to hospital with a suicide attempt. In a Swedish observational study, about a fifth of men with schizophrenia or bipolar disorder died by suicide within one year of admission for a suicide attempt.27
The emergency department
The emergency department is a common point of contact between suicidal people and treatment providers. Rates of future suicide among people presenting to the emergency department with self harm are high: 2% of these people will kill themselves within one year, and the five year estimate of suicide is 4%.28 This risk is more than 50 times greater than that seen in the general population and is associated with a 40 year reduction in average life expectancy.29 30 Rates of repeat self harm after contact with the emergency department are 10% at one month and as high as 27% at six months.31 32
Higher suicide risk shortly after clinical contact
Recent discussions have cited the need to improve the prediction of suicide in much shorter time intervals (hours, days, and weeks).33 34 This is especially important in the emergency department and other acute care settings. This line of reasoning corresponds with current dialogue on targeting prevention efforts in high risk periods, particularly after clinical contact.35 This places clinicians in a difficult position because patients are arguably most vulnerable in the phase after the interaction has ended. Future research is needed to develop methods of more accurately assessing suicide risk within hours or days; this will allow informed delivery of treatment services to those at highest risk.35
Suicide risk assessment
The concept of suicide risk assessment is controversial and much debated in suicide research. National guidelines provide recommendations for risk assessment yet there is no widely accepted standard of care. What constitutes a risk assessment is also an important question. While risk assessment is often synonymous with risk assessment tools or scales, at its most basic it represents a clinical encounter where a patient is asked about suicidal thoughts and plans. Although risk assessments are often conducted in emergency departments and specialty mental health settings, many occur in primary care—30% of American adults who die by suicide have seen their primary care provider in the month before suicide.36 Frameworks for approaches to suicide assessment are generally consistent; they suggest collecting information on previous suicidal behavior, current suicidal thoughts and plans, hopelessness, stressors, the presence of mental disorder symptoms, themes of impulsivity and self control, ready access to highly lethal methods (such as firearms), and protective factors.37 38 39
A collaborative, therapeutic alliance between clinician and patient is important when conducting the assessment.40 Even a single mental health assessment in the emergency department has been associated with a reduced risk of repeat suicidal behavior that may be as high as 40% in the short term.41 The Collaborative Assessment and Management of Suicidality (CAMS) is one such therapeutic relationship approach that has been shown to enhance treatment retention and reduce suicidal ideation initially and at one year follow-up.42 This approach involves a range of four to 12 sessions during which the clinician and patient collaboratively engage in a structured assessment of the patient's suicidal thoughts and treatment planning.
Interventions to reduce suicide in people with mental health problems
Mental healthcare can reduce suicide rates,86 yet most suicidal people receive no treatment.87 Studies from the UK and US show that only 60% of people presenting with self harm receive a mental health assessment in the emergency department.88 89 This section will highlight specific areas of clinical interventions for suicide. Although it is not a comprehensive review, it will complement other reviews that have examined interventions to prevent suicidal behavior.90 91 92 93
Conclusions
The assessment and management of suicidal patients is challenging and further complicated by a limited number of efficacious approaches. It is hoped that management will improve as the science of suicide prevention progresses and the number and quality of studies increases. Nevertheless, current evidence shows that several clinical practices can improve the management of suicidal people. Given that risk assessment tools to date are limited in their predictive ability, it might be best to focus efforts on developing effective low resource intensity interventions that acknowledge a high false positive rate. An important first step is to appreciate the heightened risk in specific clinical populations and the temporal association between suicide and service discharge. It is also crucial to recognise the established risk factors such as a history of self harm. Finally, when determining a treatment approach, clinicians should consider suicidal thoughts and behavior as an important therapeutic target.
Future research questions
What constitutes a reasonable standard of care in suicide risk assessment given the challenges in behavior prediction?

Can large scale, longitudinal studies testing multiple assessment methods over short term intervals improve the prediction of suicide?

Which treatment approaches are most effective for which patients in reducing the risk of suicide during inpatient admissions and in the weeks and months after discharge from the emergency department and other psychiatric services?

How will neurocognitive tests be incorporated into clinical practice and will it be difficult to persuade patients who are not consciously aware of their intention to self harm that they need treatment?

Can effective assessment and treatment practices be adequately scaled up given the constraints on psychiatric resources?
Notes
Cite this as: BMJ 2015;351:h4978
Footnotes
The authors would like to acknowledge Hayley Chartrand, Yunqiao Wang, and Joanna Bhaskaran for their help with the literature search and manuscript preparation.

Competing interests: We have read and understood BMJ policy on declaration of interests and declare the following interests: none.

Contributors: All authors helped plan and prepare the manuscript and they meet all four ICMJE authorship criteria. Hayley Chartrand, Yunqiao Wang, and Joanna Bhaskaran contributed to the manuscript by performing literature searches and helping with manuscript preparation. JMB wrote the manuscript and is responsible for the overall content as guarantor. The guarantor accepts full responsibility for the work and/or the conduct of the study, had access to the data, and controlled the decision to publish.

Funding: JMB is supported by a Canadian Institutes of Health Research new investigator award (113589) and a Brain and Behavior Research Foundation NARSAD young investigator grant. DG is a National Institute for Health Research senior investigator. GT is supported by grants from the Canadian Institute of Health Research MOP93775, MOP11260, MOP119429, and MOP119430; from the National Institutes of Health 1R01DA033684-01; and by the Fonds de Recherche du Québec-Santé through a Chercheur National salary award and through the Quebec Network on Suicide, Mood Disorders, and Related Disorders.
View Abstract