Clinical Review
Childhood attention-deficit/hyperactivity disorder
BMJ
2015
;
350
doi: https://doi.org/10.1136/bmj.h2168
(Published 20 May 2015)
Cite this as:

BMJ

2015;350:h2168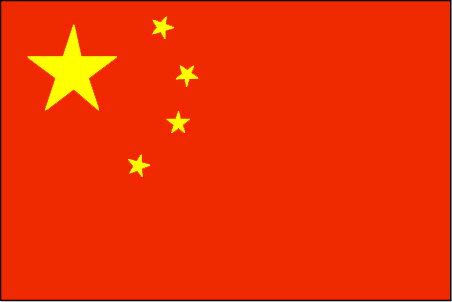 Chinese translation
该文章的中文翻译
Nienke Verkuijl

, specialty trainee

1

,

Marian Perkins

, consultant

2

,

Mina Fazel

, NIHR postdoctoral research fellow

1

, consultant

3
1Department of Psychiatry, University of Oxford, Oxford OX3 7JX, UK
2Child and Adolescent Neuropsychiatry Service, Oxford Health NHS Foundation Trust, Oxford, UK
3Children's Psychological Medicine, The Children's Hospital, Oxford University Hospitals NHS Trust, Oxford, UK
Correspondence to: M Fazel

mina.fazel{at}psych.ox.ac.uk
The bottom line
ADHD is diagnosed in a child with persistent symptoms of inattention, hyperactivity, and impulsivity leading to impairment in multiple settings

Associated problems include conduct disorder, learning difficulties, and autism spectrum disorders

Psychosocial interventions, such as parent training and classroom interventions, can have an important role in improving self esteem, engagement with the school curriculum, and relationships with family and peers

Drugs can improve core symptoms, school performance, and peer relationships; choice and monitoring of treatment is best conducted in specialist clinics in collaboration with primary care

The rates of diagnosis and prescriptions of drugs for the treatment of ADHD have increased sharply in certain parts of the world and need to be better understood
Attention-deficit/hyperactivity disorder (ADHD) is the second most common psychiatric disorder of childhood.1 The 2010 Global Burden of Disease Study found that worldwide point prevalence rates of childhood ADHD were 2.2% in males and 0.7% in females.2 However, the diagnosis rates of and treatment approaches to ADHD vary worldwide, which feeds some of the uncertainties that have become a hallmark of the management of ADHD.
Sources and selection criteria
We searched PubMed for meta-analyses, systematic reviews, and randomised controlled trials on epidemiology and drug and non-drug treatments of ADHD published from January 2004 to December 2013 (and updated December 2014). We also read the national and international guidelines for ADHD by the National Institute for Health and Care Excellence, the European Guidelines for Hyperkinetic Disorders, the American Academy of Pediatrics, and the American Academy of Child and Adolescent Psychiatry. Further landmark studies were added, and we also sought additional expert opinion.
How patients were involved in the creation of this article
We sought accounts from children, adolescents, and young adults with ADHD and their parents on their experience of healthcare and include some of these accounts as part of this review to provide essential information on the perceptions of …
View Full Text
Log in
Log in using your username and password
Log in through your institution
Subscribe from £138 *
Subscribe and get access to all BMJ articles, and much more.
* For online subscription
Access this article for 1 day for:
£30 / $37 / €33 (plus VAT)
You can download a PDF version for your personal record.