Clinical Review
Ulcerative colitis
BMJ
2013
;
346
doi: https://doi.org/10.1136/bmj.f432
(Published 05 February 2013)
Cite this as:

BMJ

2013;346:f432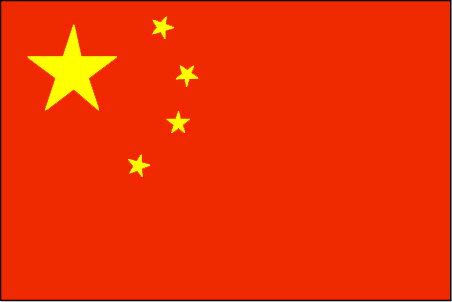 Chinese translation
该文章的中文翻译
Alexander C Ford

, senior lecturer and honorary consultant gastroenterologist

1

2

,

Paul Moayyedi

, director of division of gastroenterology

3

,

Steven B Hanauer

, Joseph B Kirsner professor of medicine and clinical pharmacology and chief of gastroenterology, hepatology, and nutrition

4
1Leeds Gastroenterology Institute, St James's University Hospital, Leeds LS9 7TF, UK
2Leeds Institute of Molecular Medicine, Leeds University, Leeds, UK
3McMaster University Medical Centre, Hamilton, ON, Canada
4University of Chicago, 5481 S Maryland Ave, Chicago, IL, USA
Correspondence to: A C Ford

alexf12399{at}yahoo.com
Summary points
Ulcerative colitis affects one in 200 people in developed nations

The condition commonly presents in young adults

Most people with ulcerative colitis will have a normal life expectancy

5-aminosalicylates and thiopurines are effective at preventing relapse of disease activity

Patients are at increased risk of colorectal cancer and should undergo regular surveillance colonoscopy

Bone densitometry is recommended in patients who need repeated courses of glucocorticosteroids and those at high risk of osteoporosis

Most drugs used to treat ulcerative colitis are safe during pregnancy
Ulcerative colitis is an inflammatory disorder of the gastrointestinal tract that affects the colorectum. It often presents in young adulthood and is more common in developed nations. The diagnosis is reached after lower gastrointestinal investigation confirms diffuse, continuous, and superficial inflammation in the large bowel and biopsies show changes in keeping with the disorder. There is no single known unifying cause, and the pathogenesis probably relates to a change in colonic environment in a genetically susceptible person. It is a chronic lifelong condition that, untreated, has a relapsing and remitting course. Medical treatment aims to induce remission and prevent relapse of disease activity once this has been achieved, thereby minimising the impact on quality of life and preventing long term sequelae. We summarise recent guidelines, systematic reviews, meta-analyses, and randomised controlled trials (RCTs) to provide the general reader with an update on how this disorder can be effectively identified and managed.
Sources and selection criteria
We searched Medline, Embase, the Cochrane Database of Systematic Reviews, and Clinical Evidence online using the term "ulcerative colitis". We limited studies to those conducted in adults and focused on systematic reviews, meta-analyses, and high quality randomised controlled trials published within the past five years.
What is ulcerative colitis and who gets it?
Ulcerative colitis is an idiopathic inflammatory bowel disease (IBD), which affects the colon in a diffuse, continuous, and superficial pattern. Inflammation, …
View Full Text
Log in
Log in using your username and password
Log in through your institution