Consultant Nephrologist / General Physician – Sun, Surf, and Sand – Live in Stunning New Zealand
Recruiter

Location

New Zealand (NZ)

Salary

Very competitive – contact Caroline for more information.

Closes

27 May 2019

Career Level

Contract Type

Hours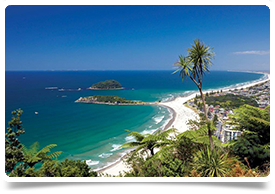 A rare and exciting opportunity has arisen for a Consultant Nephrologist / General Physician to join Tauranga Hospital in the stunning Bay of Plenty region.
This is a key appointment for the region and part of a wider strategic plan to grow the renal service over the next five years.
Why not combine a fresh, professional challenge with the beach lifestyle in Tauranga – NZ's 5th largest city situated just 2.5hrs south of Auckland?
Permanent position commencing 2019
FRACP or equivalent specialist qualifications in Nephrology
Be actively involved in developing the service
Acute Medicine/Nephrology split is approx 50/50
Potential for clinical research opportunities
Dynamic, innovative & friendly team that values work/life balance
Be based in a city that caters well to families
The Acute Medicine/Nephrology split is approx 50/50 with the acute medicine element involving participation in the general medical take and on call roster (1 in 9).
For this role, you will have broad specialist experience in nephrology. In addition, you will have a sound understanding of contemporary models of care and will be an innovative thinker with ideas to contribute to the further development of the service.
You will also have proven leadership skills and experience working in a multidisciplinary team environment; an interest in medical education and teaching, including providing supervision and education to medical students, registrars and other clinical staff; and of course, a commitment in contributing to ongoing quality improvement programmes.
What's on offer? (per annum)
Total package circa NZ$190,000 - $300,000 pa, depending on level of experience
Includes base salary range NZ$161,304 - $240,000 pa (£83,000 - £125,000)
Plus on call on top of your base
Continuing Medical Education allowance NZ$16,000 + 10 days CME leave per annum
Relocation assistance
To find out more, or to apply, contact Caroline O'Hagan on +64 225 214 705 or email caroline@headmedical.com
Similar jobs
Waikato (Region) (NZ), New Zealand
Waikato District Health Board

Wellington (NZ)
Hutt Valley District Health Board
More searches like this