Consultant Paediatrician - Guernsey
Recruiter

Location

Guernsey (GB) (GG)

Closes

24 Apr 2019

Sector

Contract Type

Hours
An exciting opportunity is available for a Consultant Paediatrician, ideally who has an interest in developing the neurodisability service, to join a private organisation which provides medical services on the island of Guernsey. This is a fantastic opportunity to live island life where you will have an enjoyable climate, minimal commute (circa 10 minutes) and low tax rate. Working in a wholly Consultant led service you will cover General Paediatrics and Neonates as required. These are full time substantive positions and you will be part of an on-call rota (1 in 5). You will be required to be resident in Guernsey as the flexibility to fly in/out weekly is not possible in a small department.
An excellent salary and benefits package is on offer to the successful candidates, plus a great relocation incentive to make the transition very straightforward. Please note this is not an NHS position, Guernsey is a Crown Dependency of the British Isles and so is not part of either the UK or the EU, it has its own government, legal system and healthcare system. The basic salary on offer is £127,714.61 (please note this is fixed and not based upon level of experience), plus pension and benefits (such as GMC and Medical Defence costs). There is a flat tax rate in Guernsey of 20% which makes this a very interesting option financially.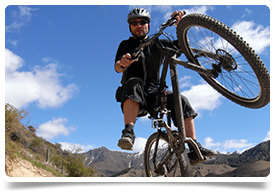 Applicants must hold or be eligible for GMC Specialist Registration (those within 6 months of CCT are also invited to apply). Current APLS and NLS provider status is required (within the last 4 years) and Level 3 Child Protection training or higher. Experience in Paediatrics and Neonates is essential. Full details are available on request and we welcome a call to discuss the specifics.
If you would like to learn more about this opportunity and the lifestyle in Guernsey then please contact Karen Diamond in confidence for an informal chat (karen@headmedical.com; 0131 240 5261).
Similar jobs
Guernsey (GB) (GG)
Very Competitive
Head Medical

Guernsey (GB) (GG)
£84,252 - £113,440 per annum
States of Guernsey Health and Social Services

Jersey (GB) (JE)
£87,624.00 - £159,455
Government of Jersey General Hospital
More searches like this