Emergency Medicine jobs Across Australia
Recruiter

Closes

06 Dec 2021

Sector

Career Level

Contract Type

Hours
Consultant Emergency roles Across Australia
Emergency Medicine Consultant - Kalgoorlie, Western Australia
This is a unique and exciting opportunity for a self-motivated, autonomous and adventurous Emergency Medicine Consultant.
Lucrative package - up to $452k plus additional benefits (depending on experience).
Experience the Golden Outback in Australia's largest Outback city.
Enjoy life at an easier pace.
Excellent shopping, school and recreational opportunities.
The Role and Hospital
Responsible for the provision of a comprehensive clinical service in Emergency Medicine to patients of WA Country Health Service- Goldfields Region and the leadership of the multi-disciplinary team to provide comprehensive emergency services to patients of the Kalgoorlie Health Campus. Promotes patient quality and safety within the emergency department. Provides leadership, management, training, supervision and education for Senior Medical Practitioners, Interns, Resident Medical Officers and Registrars in collaboration with the Director of Medical Services.
The Kalgoorlie Health Campus is a recently revitalised 106-bed general inpatient facility and the second largest regional public hospital in Western Australia. It services more than 50,000 residents of Kalgoorlie-Boulder as well as outlying towns, and rural and remote communities in the Goldfields region.
The hospital has been recently transformed into a modern unit with first class facilities. Based here you will provide first class specialist anaesthetic services to the Goldfields Region, ensuring a comprehensive range of high quality work is delivered to residents of Kalgoorlie, visitors, and - importantly - those who live in regional areas.
Further, you will have a strong sense of cultural sensitivity, respectfulness and diplomacy. You will be curious about indigenous health and passionate about its challenges.
The Location
Kalgoorlie is Australia's largest Outback town. An affluent city, it offers a vibrant mix of history with its contemporary status as an iconic symbol of Australia's mining boom.
With its amazing architecture, galleries, bars, restaurants it is a jewel in the outback. Housing, infrastructure and amenities are excellent. There is a major sporting centre with a first class facilities including 3 indoor courts and 9 outdoor courts. The aquatic centre has a 50m pool, water slides and outdoor park. Typical of an Australian town, all sporting codes are well represented and well serviced with fantastic facilities. There is also a busy Arts Centre and a theatre that hosts touring companies and events.
The airport in Kalgoorlie is well serviced with 4 flights a day to Perth.
The Role- Perth, Western Australia
We are seeking a motivated and experienced Consultant in Emergency Medicine.
The Hospital Executive Director holds each Consultant responsible for the care of all patients assigned to them, understanding that after hours, the responsible Consultant is the Consultant on duty/on-call unless the patient has recently undergone a procedure.
Each Consultant is responsible for the orientation, education and supervision of the junior medical staff allocated to them. Supervision is especially important during procedures.
Consults, liaises and support patients, carers, colleagues, nursing, allied health, support staff, external agencies and the private sector to provide coordinated multidisciplinary care.
Responsible for ensuring patients are involved in decision making regarding their care.
The Hospital
Armadale Health Service (AHS) is a general hospital focused on providing a range of high quality health care services in the community. The hospital, which is part of the Armadale Kalamunda Group, is equipped with an Emergency Department and Intensive Care Unit and provides high-quality general medical and surgery services, rehabilitation, maternity, paediatric and neonatal, mental health, renal medicine and dialysis services and ambulatory care.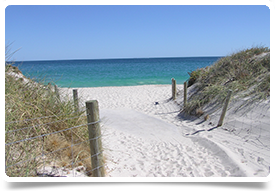 The Area
Perth is regularly ranked one of the most liveable cities, with its own premium wine region, 19 white-sand beaches and Indian Ocean sunsets. It's located along the waters of the Swan River and the west of the city runs along the Indian Ocean. It is the state capital of Western Australia and home to around 2 million people, making it a highly multi-cultural city with a fantastic social scene boasting plenty of alfresco style cafes and restaurants.
Perth is great for families with beautiful beaches to the north and south of the city and the clean, clear coastline attracts many visitors who enjoy snorkelling, sailing, surfing or swimming with the wild dolphins that famously live in the nearby bay areas. It also offers one of the most biologically diverse regions in the world.
Emergency Medicine Coordinator - Katherine, Northern Territory
The Role
Seeking a Consultant Emergency Medicine to provide specialist expertise in emergency medicine and clinical leadership for the ongoing development of a high quality rural Emergency Department service, including clinical management, supervision of medical staff and delivery of education and training in emergency medicine.
The unique healthcare and social issues of the population attract medical specialists from around the world. The medicine can be complex but hugely rewarding.
The patients who present to Katherine's small Emergency Department have complex issues, can be quite unwell and there is a great deal of trauma.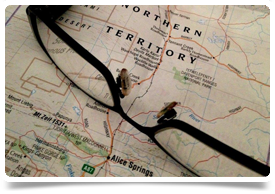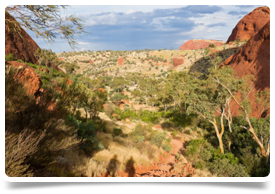 The Location
Katherine is an amazing town situated on the Katherine River. There are ancient cultures to learn about, gorges, canyons, billabongs and waterfalls to explore and play in.
Within the Nitmiluk National Park, there are many exciting things to do including helicopter flights, canoeing, bushwalking, fishing, cultural sunset boat cruises and exploring ancient aboriginal rock art.
Visit the Cutta Cutta Caves or take a relaxing dip in the Katherine Hot Springs!
Requirements
Applicants should be registered (or eligible for registration) as a specialist with the Medical Board of Australia and be a Fellow of the Australasian College for Emergency Medicine (FACEM) or equivalent as an overseas trained specialist who has completed their training in either the UK, Ireland, Canada, USA (ABEM certified) or New Zealand.
For more information and an informal chat contact Karen Prosser
karenp@headmedical.com +44 (0)131 240 5255
Similar jobs
Tasmania (AU)
Very Competitive
Head Medical

Australia (AU)
Very Competitive
Head Medical

Australia (AU)
$350,000 - $600,000 depending on experience and location.
Spinner Medical Recruitment
More searches like this