Endoscopy Nurse Practitioner for Gibraltar
Recruiter

Closes

01 Sep 2020

Ref

7429

Sector

Contract Type

Hours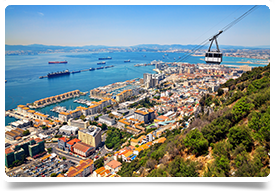 I have an exciting opportunity for an Endoscopy Nurse Practitioner in Gibraltar.  This is a fixed-term employment contract for a period of 6 months, to start as soon as possible.
We are seeking highly motivated JAG-accredited Endoscopy Nurse Practitioners who have experience working in an autonomous role and able to run a Colorectal Screening Programme in Gibraltar. You need a minimum of two years' post-graduate experience and have current NMC registration. 
Salary, dependant on years of reckonable service within the grade, ranges from £42,439 to £50,658 per annum.  In addition, the GHA has exceptionally decided to provide rent-free accommodation during this specific 6 month period, however, in the event that their employment is extended for further periods, the standard accommodation subsidy of a maximum of £350 per month will apply.
 If you are interested in applying, you must be available for the entire six months and not just part of the assignment. However, it is worth noting that Head Medical has more endoscopy work coming up in the UK which includes shorter-term locum roles. Call for a chat to find out more
More searches like this